Private Jet Charter Austin
Private Flights to/from Austin, TX
Charter a private flight to/from Austin, the capital city of Texas and a major cultural, educational and business center.
Austin is the fastest-growing city in the United States and home to a thriving aviation community; it's geographical and political position makes it a frequently requested destination for business and leisure charter flights.
Chartering a private flight to (EDC) Austin Executive or (AUS) Austin-Bergstrom International is the most comfortable, convenient and secure way to arrive in the capital city of Texas, and ACA is here to offer the highest standards for both executive and leisure travelers.
Air Charter Advisors offers simple, pay-as-you-go private air charter service to/from Austin, Texas without any long-term commitments, contracts, memberships or hidden fees — just competitive rates on sleek, modern business jets, captained by veteran pilots, and complemented by a variety of luxury concierge services.
Austin Air Charter Advisors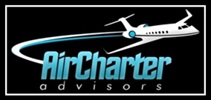 The number one priority of our company is the safety and comfort of every one of our clients. While other companies say the same thing, we go the extra nautical mile to show it with every flight. Our company is Wyvern-certified, one of the highest accreditation earned by less than 100 charter brokers around the world — and there are thousands of them. What does being a Wyvern-certified broker mean? It means that our safety and due diligence processes meet and/or exceed those set forth by the FAA.
Using their updated reporting tools, we look for available aircraft while reviewing operator history, aircraft maintenance, and pilot experience, allowing us to meticulously cultivate aircraft options that best fit your goals and your budget. We only arrange aircraft operated by FAR Part 135 (or foreign equivalent) air carriers, and our pilots require a high-level of experience in the make/model/type of aircraft you're chartering, and not pilots who recently completed flight school.
Whether you're flying internationally or domestically, we'll provide the right aircraft for your trip with competitive charter rates for every flight. If you're looking for the best of the best, look no further.
Together with our relationships and industry experience, we connect clients to the best aircraft for their charter flights without ever cutting corners or costs. Our list of clients has included heads of state, executives from major corporations, celebrities, athletes, personal assistants and leisure travelers from around the world.
Call or request a quote for your upcoming flight to Austin, Texas. Our team is here to help you with all of your private aviation needs or accommodating any other special requests – consider our Austin Air Charter Advisors your source for all things private aviation in the Lone Star State.
---
Airports For Private Jet Charter Flights to/from Austin, TX
The following are the most centrally located and most frequently requested airports for private flights to/from Austin and surrounding areas of Texas Hill Country. There are several additional options both publicly and privately available within 50 miles of the city center.
(KAUS, AUS) Austin-Bergstrom International Airport – Austin, Texas
Longest Runway: 12,248 feet
(KEDC, EDC) Austin Executive Airport – Pflugerville, Texas
Longest Runway: 6,025 feet
(KGTU, GTU) Georgetown Municipal Airport – Georgetown, Texas
Longest Runway: 5,000 feet
(KRYW, RYW) Lago Vista – Rusty Allen Airport – Lago Vista, Texas
Longest Runway: 3,808 feet
Private Aircraft for Austin Jet Charter Flights
Our private jet charter brokers can connect you to the following Wyvern-certified aircraft for your private flight. Given the huge aviation community and large concentration of private jet ownership in Texas, many of these planes are based right around the corner, or a short re-positioning flight away.
Regardless of where they're located, all of the aircraft we utilize for private jet charter service to/from Austin are operated by FAR Part 135 or 121 (or foreign equivalent) air carriers.
Our Austin Jet Charter brokers will provide you with a variety of aircraft options based on the goals and budget of your trip, allowing clients to charter a cost-effective turboprop, a comfortable light/mid-size jet, or the most luxurious, lavish corporate jet in Texas.
Check out our Aircraft Gallery for more details on all of the aircraft available for your trip. If you don't see your preferred aircraft listed below, speak to one of our brokers and they will locate one for you.
Pistons | Turbo-Props
Cessna Caravan 208
Cessna Conquest
Cessna Stationair
King Air 90
King Air 100
King Air 200
King Air B200
King Air 300
King Air 350
Pilatus PC-12
Piper Cheyenne
Piper Meridian
Piper Navajo
Piper Seneca
View our list of Pistons and Turbo-Props
VLJ | Light Jets
Cessna Citation Mustang (VLJ)
Honda Jet (VLJ)
Phenom 100 (VLJ)
Eclipse 500 (VLJ)
Beechjet 400
Cessna Citation CJ2
Cessna Citation CJ3
Citation Ultra
Citation Encore
Falcon 10
Hawker 400 XP
Lear 31
Lear 35
Lear 40
View our list of VLJ and Light Jets
Mid-Sized Jets
Citation X
Citation Excel
Hawker 800A
Hawker 800 XP
Hawker 900 XP
Hawker 1000
Hawker 4000
Gulfstream 100
Gulfstream 150
Gulfstream 200
Learjet 45
Learjet 55
Learjet 60
View our list of Mid-Size and Super Mid-Size Jets 
Heavy Jets
Gulfstream V | G550
Gulfstream V
Gulfstream IV | G4
Global 5000
Global Express
Challenger SE
Challenger 600 series
Challenger 605
Challenger 300
Falcon 50
Falcon 900
Falcon 2000
Embraer Legacy
View our list of Heavy Jets and VIP airliners
---
Visit Austin | Private Jet to Austin, Texas
Destinations > United States > Texas
Book your private flight with ACA and visit Austin, home nearly 1 million people in the Hill Country of Central Texas. While that only makes it the 4th-most populous city in Texas, it's actually the 11th-most populous city in the United States.
The state capital of Texas is also home to the state's flagship university, and it's an influential center for politics, technology, music, film and adventurous cuisine. Visitors are drawn to the city's hip culture, live music, great food and late nights.
Alternative culture is embraced by Austinites, often worn on their sleeve or bumpers in the form of the city's slogan: "Keep Austin Weird." — the city also identifies itself as the "Live Music Capital of the World" thanks to a high number of venues and a packed concert schedule. One of the largest music events of the year, SXSW (South By South West), is hosted in Austin and attracts some of the biggest names in the music industry.
Whether flying privately to (EDC) Austin Executive for business around Texas Hill Country or (AUS) Austin-Bergstrom International for the event-driven line-dance clubs and hipster-filled dive bars with makeshift stages, we can help arrange the right aircraft and flight itinerary that best suit your needs.
Attractions & Events
Book a private jet to Austin and 2-step your way through heaps of music venues, specialty bars, and effervescent locals that litter the streets of this quirky and charismatic boom town.
Austin is known as the "Live Music Capital of the World", and it treats the title with a gravity that's palpable as you traverse its meandering streets. If you're looking to check out the bar and music scene, head over to Sixth Street in the evening for a wide selection of venues, many of which will feature live music.
Located in Central Texas in the foothills of Texas Hill Country, Austin is home to a variety of rivers, lakes and waterways, including Lady Bird Lake, Barton Springs, McKinney Falls, the Colorado River, Lake Travis, and Lake Walter E. Long.
There's also an impressive array of music and food-related content, which as it happens, is not a coincidence.
The musical revolution that turned the city on its head also attracted an army of top chefs and ambitious business owners. These elements, when combined with a population hungry for anything new and interesting, act as fertilizer to the restaurants and cafes that are popping up like daisies everyday around the city.
From the imaginative menu and modern feel at Uchiko Japanese restaurant to the comfort food and antebellum atmosphere of Moonshine, food lovers will be pulled in all directions by the assorted cuisines.
After satisfying their hunger, travelers can head to downtown for some of Austin's famous live music. Venues like The White Horse and The Continental Club bring down the house every night with bands of every genre under the sun. Whatever their tastes in food and music entail, visitors are sure to find something fun.
Texas State Capitol
1100 Congress Ave
(512) 463-4630
http://www.tspb.texas.gov/prop/tc/tc/capitol.html
The University of Texas at Austin
(512) 471-3434
http://www.utexas.edu/
Auditorium Shores
900 W Riverside Dr
(512) 974-6700
http://www.austintexas.gov/department/parks-and-recreation
LBJ Presidential Library
2313 Red River St, TX 78705
(512) 721-0200
http://www.lbjlibrary.org/
Lady Bird Lake/Roy and Ann Butler Hike and Bike Trail
First Street Bridge at Lady Bird Lake
(512) 974-6700
http://www.thetrailfoundation.org/
Austin City Limits Live
310 Willie Nelson Blvd, TX 78701
(512) 225-7999
http://acl-live.com/
Bob Bullock Texas State History Museum
1800 Congress Ave, TX 78701
(512) 936-8746
http://www.thestoryoftexas.com/
iFLY Indoor Skydiving
13265 N Hwy 183, TX 78750
(512) 774-4359
https://austin.iflyworld.com/
Zach Theatre
202 South Lamar, TX 78704
(512) 476-0541
http://www.zachtheatre.org/
Esther's Follies
525 East 6th St, TX 78701
(512) 320-0553
http://www.esthersfollies.com/
Moviehouse & Eatery
8300 North FM 620, Bldg B, TX 78726
(512) 428-6071
http://themoviehouse.com/austin/
Executive Charter Flights
As the capital city of Texas, Austin is a popular destination for government and corporate charter flights. When choosing a charter broker to arrange your upcoming flight, you want to work with a company that has your best interests in mind.
Air Charter Advisors is Wyvern Certified, meaning our safety parameters and due-diligence processes meet and exceed those set forth by the FAA for private charter flights. All of the aircraft we use are FAR Part 135 or 121 certified, and we carefully review the latest Wyvern PASS reports to give you peace of mind when arranging your private flight.
Many of our clients that own an aircraft or work for a company with its own corporate flight department find our supplemental lift service to be beneficial when mechanical issues arise, or their fleet has booked simultaneous trips – we can arrange a charter flight in as little as 4 – 6 hour if necessary.
If your client has a business meeting, government conference or other events in Texas, call to speak with one of our private aviation specialists to arrange your charter flight to Austin, Texas.
Government Jet Charter
As a government official, the privacy and security of your transportation is paramount.
Elected officials have some of the most stressful, demanding positions in the world. Internationally, there are thousands of individuals who either volunteer or are employed to help operate/run political parties or administrations of government, in addition to thousands of international diplomats.
Political leaders, politicians, and government officials may require a flight to reach political conferences, conventions, summits or campaigns throughout the world. To assist in avoiding acts of terror, conflict zones, or public scrutiny, using air charter enables discrete and secure travel for world leaders.
Our Austin Jet Charter team utilizes aircraft operated by companies following the most stringent rules and regulations for the safety and security of our passengers. The pilots and crew selected for these government charter flights have undergone various background and security checks by the Federal Aviation Administration (FAA).
We are dedicated to providing government air charter services on Helicopters, Turbo-Prop, Private Jets, and larger wide-body aircraft for larger groups. Our clients have included senior military personnel, government & political heads of state such as members of Royal Families, Presidents, Prime Ministers, Representatives, Senators, Members of Parliament, Diplomats, NGO's and other councils.
Gain the confidence of hiring an air charter broker you can trust. The Air Charter Advisors team is available 24/7/365 with the quickest response time in the industry. Call us now to schedule or discuss your next flight, and verify our accreditations below if needed.
For government contracts we can be found on the SAM – System for Award Management.
D-U-N-S (Data Universal Numbering System): #943887476
CAGE code (Commercial And Government Entity – issued by the Department of Defense): #6YY04
Luxury Hotels
A musical renaissance is transforming Texas' capital into a top-shelf destination for travelers all over the world. And like all fine liquors, Austin is better experienced within the proper atmosphere.
You wouldn't drink an Idol vodka martini in a back alley, and you shouldn't experience Austin from a Day's Inn. Luckily, the city makes this easy by maintaining a veritable fleet of four and five-star hotels for its visitors to indulge in.
From the classic decadence of the InterContinental to the brave and inventive Hotel Ella, the lodgings here offer an eclectic mix of architectural ingenuity and impeccable service seldom found elsewhere. Below you will find a list of the top luxury hotels in the area for your next vacation or business trip.
Travaasa
13500 Farm to Market Road
(877) 261-7792)
http://www.travaasa.com/austin/
Four Seasons Hotel
98 San Jacinto Blvd
(512) 478-4500
http://www.fourseasons.com/austin/
Hotel Ella
1900 Rio Grande
(512) 495-1800
http://hotelella.com/
InterContinental Stephen F. Austin
701 Congress Avenue
(512) 457-8800
http://austin.intercontinental.com/
W Austin
200 Lavaca St
(512) 542-3600
http://www.whotelaustin.com/
The Driskill
604 Brazos St
(512) 439-1234
http://driskill.hyatt.com/en/hotel/home.html
Hotel Saint Cecilia
112 Academy Dr
(512) 852-2400
http://hotelsaintcecilia.com/
Sage Hill Inn Above Onion Creek
4444 Ranch to Market Rd
(512) 268-1617
http://www.sagehill.com/
AT&T Executive Education and Conference Center
1900 University Ave,
(512) 404-1900
http://www.meetattexas.com/
South by Southwest (SXSW)
South by Southwest (SXSW) Music Festival, one of the biggest music festival in the United States, is held annually in March attracting more than 1,500 performers playing at dozens of venues around Austin over four days.
Major players in the music industry from record label executives and chart-topping artists to independent labels and up and coming performers descend upon Austin for a week of networking, marketing and more.
You've purchased VIP tickets, so why not fly like one? Charter a private jet to Austin to attend the festival! Likewise, if you're a VIP performer and want to arrive in the most stylish, comfortable and discreet way possible, flying private is the way to go. Give us a call or request a quote for the next SXSW in Austin, Texas.
Official Website: https://www.sxsw.com/
---
Airports for Private Flights to Austin, Texas
Air Charter Advisors utilizes the following airports to fly clients privately to/from Austin, Texas and surrounding areas of the Lone Star State.
(KAUS, AUS) Austin-Bergstrom International Airport – Austin, Texas
Runway Length:
12,248 feet | 9,000 feet | 3 Helipads
FBO Service: 
Atlantic Aviation | Signature Flight Support AUS
Customs & Immigration:
 Yes ; Tel: +1 (512) 530 3056
http://www.austintexas.gov/airport
(KEDC, EDC) Austin Executive Airport – Pflugerville, Texas
Runway Length:
6,025 feet | 1,550 feet
FBO Service: 
Henriksen Jet Center
Customs & Immigration:
No
http://www.austinexecutiveairport.com/
(KHYI, HYI) San Marcos Municipal Airport – San Marcos, Texas
Runway Length:
6,330 feet | 5,603 feet | 5,213 feet
FBO Service:
Berry Aviation | Sky Port
Customs & Immigration:
No
http://www.sanmarcostx.gov/175/Airport
(KGTU, GTU) Georgetown Municipal Airport – Georgetown, Texas
Runway Length:
5,000 feet | 4,100 feet
FBO Service:
AeroJet Center | GTU Jet
Customs & Immigration:
No
https://airport.georgetown.org/
Airports Within 50 Miles
Additional Airports
(3R9) Lakeway Airpark – Lakeway, Texas
3,930 feet | 15 miles Northwest
(50R) Lockhart Municipal Airport – Lockhart, Texas
4,001 feet | 23 miles South
(88R) Spicewood Airport – Spicewood, Texas
4,185 feet | 25 miles Northwest
(KT74) Taylor Municipal Airport – Taylor, Texas
4,000 feet | 26 miles Northeast
(84R) Smithville Crawford Municipal Airport – Smithville, Texas
4,000 feet | 33 miles East
(KBAZ, BAZ) New Braunfels Regional Airport – New Braunfels, Texas
6,503 feet | 34 miles Southwest
(E70) Huber Airpark Civic Club LLC Airport – Seguin, Texas
3,415 feet | 39 miles South
(KBMQ, BMQ) Burnet Municipal Airport-Kate Craddock Field – Burnet, Texas
5,000 feet | 40 miles Northwest
(KGYB, GYB) Giddings–Lee County Airport – Giddings, Texas
4,000 feet | 40 miles East
(1T7) Kestrel Airpark – San Antonio, Texas
3,000 feet | 43 miles Southwest
(T20) Roger M Dreyer Memorial Airport – Gonzales, Texas
3,200 feet | 44 miles South
(3T5) Fayette Regional Air Center Airport – La Grange, Texas
5,000 feet | 46 miles East
Private Airfields
(40XS) Hank Sasser Airport at Breakaway – Cedar Park, TX
3,000 feet | 18 miles North
(3TS1) White Wings Airport – Wimberley, TX
3,000 feet | 20 miles Southwest
(XS90) Fentress Airpark – Fentress, TX
3,200 feet | 27 miles South
(63XS) Byram Ranch Airport – Henly, TX
4,100 feet | 28 miles West
(3TA5) Blanco Landing Airport – Blanco, TX
3,450 feet | 33 miles West
(71TE) Moursund Ranch Airport – Round Mountain, TX
3,450 feet | 34 miles West
(2XS5) Cross Triangle Ranch Airport – Twin Sisters, TX
3,000 feet | 37 miles West
(KDZB, DZB) Horseshoe Bay Resort Airport – Horseshoe Bay, TX
5,977 feet | 37 miles Northwest
(XS75) West Ranch Airport – Round Mountain, TX
5,561 feet | 41 miles West
(0TE7) LBJ Ranch Airport – Johnson City, TX
6,291 feet | 46 miles West
---
Related Destinations
---
Austin Jet Charter Services | Request a Free Quote
Request a Quote or give us a call at 1-888-987-5387 to speak with one of our Austin Jet Charter service brokers for your next luxury vacation, business trip, or special event in Texas.