Jackson Hole Jet Charter
Private Flights to Jackson Hole, Wyoming
Charter a private jet or turbo-prop to Jackson Hole, the gateway to two of the country's most beautiful national parks, Grand Teton and Yellowstone.
Hiring a private jet to Jackson Hole Airport (KJAC, JAC) is the best way to get to and from the valley, and our team at Air Charter Advisors is here to offer the highest standards in executive and leisure travel.
Jackson Hole Air Charter Advisors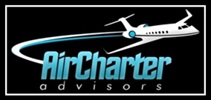 ACA offers on-demand private jet charter service to/from Jackson Hole, and with access to thousands of private aircraft around the world, we're confident we can arrange the right aircraft for your trip, whether you're flying internationally or domestically. Our private air charter company is Wyvern-certified, and all of the aircraft we use for flights to Jackson Hole and the rest of Wyoming are operated by FAR Part 135 (or foreign equivalent) air carriers.
Our distinguished list of clients includes celebrities, personal assistants and leisure travelers from across the country who charter an empty-leg/one-way flights to their vacation homes in the valley, or bring the family on a great outdoors adventure. Enjoy the peace of mind you get from working with a jet charter broker you can trust, and let Air Charter Advisors be your local and global aviation solution for luxury air travel, aircraft acquisition and private jet management.
Call our brokers at 1-888-987-5387 or request a quote for your charter flight to Jackson Hole, Wyoming. Our team is here to help you with all of your private aviation needs, from booking your private jet and creating its flight itinerary to arranging gourmet in-flight catering, luxury ground transportation or meeting any other requests you may have – consider Jackson Hole Jet Charter your one-stop shop for all things private aviation in Wyoming.
---
Airports for Private Charter Flights to Jackson Hole
(KJAC, JAC) Jackson Hole Airport – Jackson, Wyoming
Runway: 6,300 feet
Located in the Grand Teton National Park
Additional Airports Nearby
(KIDA, IDA) Idaho Falls Regional Airport – Idaho Falls, Idaho
Runway: 9,002 feet
(KWYS, WYS) West Yellowstone Airport – West Yellowstone, Montana
Runway: 8,400 feet
(KRIW, RIW) Riverton Regional Airport – Riverton, Wyoming
Runway: 8,204 feet
(KCOD, COD) Yellowstone Regional Airport – Cody, Wyoming
Runway: 8,268 feet
---
Visit Jackson Valley | Private Jet to Jackson Hole, WY
Private Jet Charter > United States > Wyoming
First, let's clarify a couple of things–although they're being used synonymously for the purposes of this article, the terms "Jackson" and "Jackson Hole" are often mistakenly interchanged. Jackson is the name of the town circa 1894, while "Jackson Hole" is the name given to the greater valley area, it's local airport and it's incredible mountain resort.
The Jackson Hole Valley is renowned as one of the most beautiful nature areas the country has to offer–the majestic mountain scenery, wild west heritage, diverse wildlife and famous residents create an atmosphere that is both frontier and cosmopolitan. It's name comes from the steep valley fur trappers and frontiersmen would traverse during the late 1800's, surrounded by the sweeping Teton and Gros Ventre mountain ranges.
When to Go
Tourism is by far the biggest industry here, largely in part to the city's proximity to National Parks and several other natural attractions. People flock here from across the country as the region becomes a mecca for skiing enthusiasts in the winter months, while the summer creates an endless itinerary of activities and adventures. Spring and Fall can be hit or miss as crowds fluctuate.
There's amazing sights to be seen and outdoor fun to be had year-round, so the best time to visit really depends on the adventure you're after. Peak tourist season happens during the summer months when hiking, mountain biking, fly-fishing, and horseback riding all become popular activities. Wildlife can be seen the most during spring months, and autumn features an array of color changing leaves. Winter is the best time to go skiing and snowboarding, and visitors who fly private during the holidays can enjoy sleigh rides and fireworks over the slopes.
Getting Around
After your private jet arrives at Jackson Hole Airport, the best ways to get around, in our humble opinion, are by foot, on skis and in the back of an off-road safari vehicle. Hiking, skiing and safari tours provide stunning views and memorable experiences. However, if you're planning to rent a car while in the area, the valley is mostly flat, so unless you're planning on taking your own off-road excursion, all-wheel drive won't be necessary. If you pass on a car, there are plenty of scenic tours into Grand Teton and Yellowstone National Parks; many services will pick you up from your hotel or resort.
Attractions & Activities
Northwest Wyoming is mountain country, and many of the highest peaks remain snowcapped year-round, towering above the valley. Across these ranges and valleys lie a diverse population of wildlife including wolves, antelope, bison, grizzly bears and Rocky Mountain bighorn sheep.
Some of the country's most wealthy individuals have homes here, and private aviation is popular in the area as result. There is an array of luxury ski resorts along with world-class hotels, elegant spas and award-winning restaurants that have transformed Jackson into a ritzy wild west town.
That said, this is the kind of place you can still enjoy fine dining in a cowboy hat and cowboy boots (you won't be the only one), but if you're looking to rub elbows with glamour skiers, head over to nearby Teton Village, the area surrounding the base of Jackson Hole Mountain Resort and the Four Seasons Resort.
Things Not to Miss while in Jackson Hole:
Make sure to stop by the Town Square after your private charter flight if you're interested in western art galleries and local watering holes. The town square is home a large shopping and dining district thanks to the areas large tourism draw, and some of the buildings here date back to the early 20th century. It even has its own live feed you can tune into at anytime.
Luxury Hotels
Charter a private jet and fly to Jackson Hole, the gateway to Yellowstone, and enjoy staying at one of the areas incredible resorts, whether you prefer a luxury resort with all the amenities, or a friendly, locally run lodge or inn.
Visitors can choose to stay slope-side in Teton Village for convenient access to the slopes, or instead, choose to stay downtown and immerse yourself in the hustle and bustle of this western resort town. No matter where you decide to stay, a private charter flight to Jackson Hole is sure to deliver a memorable experience. Using our private air charter service, we can arrange for luxury ground transportation to bring you to the hotel or resort of your choice. Here's a list of some of our favorites:
Teton Mountain Lodge & Spa
3385 Cody Ln, Teton Village, WY 83025
(307) 201-6066
http://www.tetonlodge.com/
Four Seasons Resort
7680 Granite Rd, Teton Village, WY 83025
(307) 732-5000
http://www.fourseasons.com/jacksonhole/
Hotel Terra
3335 Village Dr, Teton Village, WY 83025
(307) 201-6065
http://www.hotelterrajacksonhole.com/
Rusty Parrot Lodge and Spa
(307) 733-2000
http://www.rustyparrot.com/
Amangani
1535 NE Butte Rd
(307) 734-7333
https://www.aman.com/resorts/amangani
Snake River Lodge and Spa
7710 Granite Rd, Teton Village, WY 83025
(307) 732-6000
http://www.snakeriverlodge.com/
Bentwood Inn
4250 Raven Haven Rd, Wilson, WY 83014
(307) 739-1411
https://www.bentwoodinn.com/
---
Private Aircraft for Charter Flights to Jackson Hole
Air Charter Advisors connects private flyers to a fleet of jets, turboprops, and piston planes located around the world. We can also arrange VIP airliners for larger groups, including sports teams, executive offices, wedding parties and other special events. We review third-party audits for every plane and pilot we arrange, giving you peace of mind when book your flight.
Piston | Turbo Props
Beech Baron 58
Cessna 340
Cessna Conquest II
Cessna Grand Caravan
Cessna Stationair
Cirrus SR-22
King Air 90
King Air 100
King Air 200
King Air 250
King Air 300
King Air 350
Piaggio Avanti II
Pilatus PC-12
Piper Cheyenne
Piper Malibu
Piper Matrix
Piper Meridian
Piper Navajo Chieftain
Piper Seneca
View all Pistons and Turbo-Props
VLJ | Light Jets | Super Light
Beechjet 400 / 400A
Cessna Citation Bravo
Cessna Citation CJ
Citation CJ2 / CJ2+
Citation CJ3 / CJ3+
Citation CJ4 / CJ4+
Citation Encore
Citation M2
Citation Mustang
Citation Ultra
Eclipse 500
Hawker 400XP
Honda Jet
Lear Jet 31 / 31A
Lear 35 / 35A
Lear 40 / 40XR
Lear 45 / 45XR (SLJ)
Nextant 400XT
Phenom 100
Phenom 300 (SLJ)
View all VLJ | Light Jets | Super Light
Mid-Size | Super-Mid Size Jets
Citation Excel / XLS
Citation Sovereign
Citation X (10)
Challenger 300 / 350
Falcon 50 / 50EX
Gulfstream G150 / G200 / G280
Hawker 700
Hawker 800 / 800A / 800XP / 850XPi
Hawker 900 / 900XP
Hawker 1000 / 4000
Lear Jet 55
Lear 60 / 60XR
Legacy 500
View all Mid-Size and Super Mid-Size Jets 
Large | Heavy Jets
Challenger 601
Challenger 604 | 605
Challenger 850
Embraer Lineage 1000
Falcon 900 / LX
Falcon 2000 / EX / LX / LXS
Global 5000
Gulfstream G450
Gulfstream GIV / G4
Gulfstream GIV-SP / G4 SP
Lear 70 /75 
Legacy 600
Legacy 650
View all Heavy | Large Jets
Ultra-Long Range Jets
Falcon 5X
Falcon 7X
Falcon 8X
Global Express / XRS
Global 6000
Global 7000
Global 8000
Gulfstream GV / G5
Gulfstream G550
Gulfstream G600
Gulfstream G650 / ER
View all Long Range Jets
VIP Jumbo Jet Airliners
Airbus ACJ-318 Elite Corporate Jet
Airbus ACJ-319 VIP
Airbus ACJ-320 VIP
Airbus ACJ-321 VIP
Boeing Business Jet BBJ / BBJ2 / BBJ3
Boeing B-727 VIP
Boeing B-737 VIP
Boeing B-747 VIP
Boeing B-757 VIP
Boeing B-787 Dreamliner VIP
Bombardier CRJ-200
View all VIP Corporate Airliners
---
Airports for Private Flights to Jackson Hole, WY
Air Charter Advisors utilizes the following airport to arrange private air charter service to/from Jackson Hole, Wyoming and neighboring areas. Speak with one of our Jackson Hole air charter brokers about all of the avaiable airports and aircraft options for your flight.
(KJAC, JAC) Jackson Hole Airport – Jackson, Wyoming



Runway Length: 6,300 feet
FBO: Jackson Hole Aviation
Located just 7 miles north of the town of Jackson, Jackson Hole Airport (IATA: JAC, ICAO: KJAC, FAA LID: JAC) is the only commercial airport located within a National Park, in this case, Grand Teton. Our private air charter service allows clients to choose between aircraft such as a Cessna Citation, Learjet 31, Hawker 400 or a Phenom 300.*
The airport was originally built in the 1930s, and within 20 years was declared a national monument and merged with Grand Teton. Although the runway was extended to allow larger aircraft, further extensions to 8.000 feet were successfully opposed by the National Park Service.
Jackson Hole Airport (JAC) is the busiest airport in Wyoming, servicing over a quarter million passengers annually, and the airport's location inside of Grand Teton National Park makes for one of the most beautiful descents in private aviation – a great way to start off your relaxing vacation.
* Please note: the area surrounding the airport is noise sensitive, and jets louder than stage III are prohibited.
Additional Airports
(KIDA, IDA) Idaho Falls Regional Airport – Idaho Falls, Idaho
9,002 feet
(KDIJ, DIJ) Driggs-Reed Memorial Airport – Driggs, Idaho
7,300 feet
(K46U, 46U) Alpine Airport – Alpine, Wyoming
5,850 feet
(WY30) Kinky Creek Divide Airport – Dubois, Wyoming
3,450 feet
(WY39) Star Valley Ranch Airport – Thayne, Wyoming
5,400 feet | privately owned; gravel runway
---
Request a Jackson Hole Jet Charter Quote
E-mail us or give us a call at 1-888-987-5387 to speak with one of our Jackson Hole Private Air Charter brokers for your next luxury charter flight, or corporate air charter service. There's no commitment required, our rates are competitive, and our service is top notch!