Vail Jet Charter
Private Air Charter Services in Vail, Colorado
Arrive in style by chartering a private jet or turbo-prop to Vail, Colorado. Air Charter Advisors is your source for private jet rentals, helicopter charters, and luxury concierge & travel services in Vail and surrounding areas of Colorado.
The best way to reach Vail is by chartering a private flight into (KEGE, EGE) Eagle County Regional Airport and ACA utilizes some of the highest standards in executive and leisure travel.
Air Charter Advisors offers simple, pay-as-you-go pricing for on-demand private jet charter service to/from Vail without any long-term contracts, jet cards or hidden fees.
Choose between chartering a luxury Gulfstream G series for larger groups, or utilizing an economical piston or turbo-prop such as a Pilatus PC-12 for small groups and individuals.
Vail Air Charter Advisors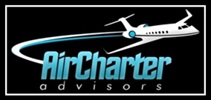 Wyvern-certified, each and every aircraft we use for private charter flights to Vail, Colorado are operated by FAR Part 135 (or foreign equivalent) air carriers. Using up-to-date Wyvern PASS reports for aircraft maintenance, operator history, and pilot experience, we go the extra nautical mile to show our number one priority is passenger safety.
ACA checks for available empty legs, discounted one-way routing, airport options, all while using our industry connections to provide clients with the most competitive jet charter rates possible. We're confident we will arrange the right aircraft for your trip, whether you're flying internationally or domestically.
Enjoy the peace of mind you get from working with an air charter broker you can trust, and let our Vail Air Charter Advisors become your local and global solution for luxury and business aviation in the state of Colorado.
Call or request a quote for your upcoming charter flight. We're here to assist you in every aspect of private aviation — consider our Vail Jet Charter Service your one-stop shop for all things private aviation in the Centennial State.
---
Airports for Private Charter Flights to Vail, CO
If you're visiting Vail for a luxury ski trip, you can fly into (KEGE, EGE) Eagle County Regional Airport, located just over 30 miles west of the city. For those seeking the most convenient travel experience, we can arrange quick helicopter transfers to (CD74) Vail Junction Heliport, a facility offering a single, 100′ x 100′ helipad at just under 2 miles elevation.
(KEGE, EGE) Eagle County Regional Airport – Gypsum, Colorado
Also known as Vail/Eagle Airport
Longest Runway: 9,000 feet
(KLXV, LXV) Lake County Airport – Leadville, Colorado
Longest Runway: 6,400 feet
(CD74) Vail Junction Heliport – Vail, Colorado
Turf Landing Pad: 100 x 100 ft
Please note: we only arrange fully chartered helicopters, and we do not arrange helicopter tours of any kind.
---
Related Destinations
---
Aircraft Rentals for Private Flights to Vail, Colorado
Air Charter Advisors has access to the following Wyvern-certified aircraft for your private flight. All of the aircraft we utilize for charter service are operated by FAR Part 135 or 121 (or foreign equivalent) air carriers, using only veteran pilots in the private jet you're renting. We also specialize in private helicopter charters to resorts across the Rockies.
Our Vail air charter brokers will provide you with a variety of aircraft options based on your goals and budget, allowing you to rent a cost effective aircraft, or the most luxurious, stylish jet in Colorado. Check out our Aircraft Gallery for more details on all of the private planes available for your trip.
Pistons | Turbo-Props
Cessna Caravan 208
Cessna Conquest
Cessna Stationair
King Air 90
King Air 100
King Air 200
King Air B200
King Air 300
King Air 350
Pilatus PC-12
Piper Cheyenne
Piper Meridian
Piper Navajo
Piper Seneca
View our list of Pistons and Turbo-Props
VLJ | Light Jets
Cessna Citation Mustang (VLJ)
Honda Jet (VLJ)
Phenom 100 (VLJ)
Eclipse 500 (VLJ)
Beechjet 400
Cessna Citation CJ2
Cessna Citation CJ3
Citation Ultra
Citation Encore
Falcon 10
Hawker 400 XP
Lear 31
Lear 35
Lear 40
View our list of VLJ and Light Jets
Mid-Sized Jets
Citation X
Citation Excel
Hawker 800A
Hawker 800 XP
Hawker 900 XP
Hawker 1000
Hawker 4000
Gulfstream 100
Gulfstream 150
Gulfstream 200
Learjet 45
Learjet 55
Learjet 60
View our list of Mid-Size and Super Mid-Size Jets 
Heavy Jets
Gulfstream V | G550
Gulfstream V
Gulfstream IV | G4
Global 5000
Global Express
Challenger SE
Challenger 600 series
Challenger 605
Challenger 300
Falcon 50
Falcon 900
Falcon 2000
Embraer Legacy
View our list of Heavy Jets and VIP airliners
---
Visit Vail, CO | Private Jet to Vail, Colorado
Destinations > United States > Colorado
Fly private to one of America's premier ski resort towns and a gateway to some of the best winter sports in America. Hiring a private jet allows you to start your luxury vacation to Vail with the unsurpassed style, security and comfort of private aviation.
Depart for Vail through a private terminal, and take-off within minutes. Enjoy lavish, plush interiors with amenities only limited by your budget. ACA can also arrange gourmet in-flight catering, luxury ground transportation, helicopter transfers and other luxury concierge services for your trip.
We offer unlimited free quotes for upcoming trips to Vail — fractional owners and jet card members can compare our quotes before reserving their flight hours. Available to you 24/7 for on-demand aircraft rentals, helicopter charters and aircraft acquisition & management in the state of Colorado.
Attractions & Activities
Vail has become synonymous with skiing not only in America, but around the world, and for good reason — this little Alpine town is home to some of the best quality snow in the country, an array of luxurious five-star resorts and an extensive lift system covering the resorts.
Like many other places in Colorado, snow density is as light as it gets. The Back Bowls of the mountains span nearly 3,000 acres while falling off the backside into some of the most gorgeous scenery in the area, ideal for midwinter powder skiing.
Cross country skiing is popular here and it's a great way to take in the fresh mountain air and breathtaking sites. Many of the resorts offer dining options and other activities to keep you satisfied, but if you're not that interested in skiing, there's plenty of other things to do around town.
Despite it's stature as a small Rocky Mountain town, the culinary scene here is diverse and exciting, with dining options that rival some of the most vibrant cities around. Lionshead and Vail Village offer a wide variety of shops including boutiques, outdoor equipment and art galleries.
The pedestrian-friendly streets are perfect for taking a stroll while you enjoy the backdrop of Gore Range and Vail Mountain, and with so many bars and clubs within walking distance, your nightlife options are just as plentiful. Check out more of our recommendations for things to do after your private flight to Colorado.
Vail Ski Resort
(970) 754-8245
http://www.vail.com/
Beaver Creek Resort
(970) 754-4636
http://www.beavercreek.com/
Betty Ford Alpine Gardens
(970) 476-0103
http://bettyfordalpinegardens.org/
Gerald Ford Amphitheater
(970) 476-5612
http://www.vvf.org/vvf/info/venues.entertainment.grfa.aspx
Colorado Ski Museum-Ski Hall of Fame
(970) 476-1876
https://www.skimuseum.net/
Climate
Vail is home to warm summers and cold winters thanks to its elevation — depending on which classification you're using, it can be either an alpine or subarctic climate.
The town sees an average of 200 inches of snowfall per season and even more in the surrounding mountains, with low temperatures rarely rise above freezing point from late September to late May. Roads sometimes close during heavy snowfall in the winter months.
Summer temperatures can reach the 80s, but usually hang around in the mid to high 70s. Combine the mountain breezes with beautiful views of the Rocky's, and summertime in Vail can be considered absolutely sublime.
Golf
You already know to leave room in the jet for your ski equipment, but did you think to bring your golf clubs? If you're heading to Vail during the summer months, make sure to schedule a tee-time at one of the area's golf courses.
The rocky refreshing rocky mountain air along with a warm, breezy climate create an incredible atmosphere for a day on the links. Check out some of our top course choices in the area.
Vail Golf Club
1775 Sunburst Dr
(970) 479-2260
http://vailclubhouse.com/
EagleVail Golf Club
459 Eagle Drive, Avon, CO 81620
(970) 949-5267
https://www.eaglevailgolfclub.com/
Beaver Creek Golf Club
103 Offerson Rd
(970) 754-5775
http://www.beavercreek.com/beaver-creek-golf-club/
Sonnenalp Club
1265 Berry Creek Rd, Edwards, CO 81632
(970) 477-5370
http://www.sonnenalpclub.com/
Eagle Ranch Golf Course
50 Lime Park Dr, Eagle, CO 81631
(970) 328-2882
http://eagleranchgolf.com/
Luxury Hotels
Bring your personal equipment on your private jet and arrive at (KEGE, EGE) Eagle County Regional Airport, located just 30 minutes away from your destination.
From there, we can have luxury ground transportation bring you to the resort of your choice, or if you'd prefer, we can arrange a helicopter lift directly to the town at (CD74) Vail Junction Heliport.
Whichever you decide, you'll have plenty of luxury resort and ski lodge options to choose from. The Ritz-Carlton Club is our alpine escape of choice, featuring private balconies, elegant furnishings, gourmet kitchens, and striking views. Our team has put together a list of our top choices, based on client feedback, amenities and online reviews.
5 Star
The Ritz-Carlton Club
728 W Lionshead Cirle
(970) 477-3700
http://www.ritzcarlton.com/vail
The Ritz-Carlton, Bachelor Gulch
0130 Daybreak Ridge Rd, Avon, CO 81620
(970) 748-6200
http://www.ritzcarlton.com/bachelor-gulch
Four Seasons Resort and Residences
(970) 477-8600
http://www.fourseasons.com/vail/
Park Hyatt Beaver Creek Resort and Spa
136 E Thomas Pl, Beaver Creek, CO 81620
(970) 949-1234
https://beavercreek.park.hyatt.com/
Solaris
141 E Meadow Dr
(970) 476-9000
http://www.solarisvail.com/
4 Star
The Arrabelle
675 Lionshead Pl
(970) 754-7777
http://arrabelle.rockresorts.com/
Sonnenalp
(970) 476-5656
http://www.sonnenalp.com/
Tivoli Lodge
386 Hanson Ranch Rd
(970) 476-5615
http://tivolilodge.com/
The Sebastian
(970) 331-0698
https://www.thesebastianvail.com/
Vail Mountain Lodge & Spa
352 E Meadow Dr
(970) 476-0700
http://www.vailmountainlodge.com/
---
Private Airports for Vail Jet Charters
Air Charter Advisors utilizes the following airports to fly clients privately to/from Vail, Colorado and neighboring areas of the Centennial State.
(KEGE, EGE) Eagle County Regional Airport – Gypsum, Colorado
Runway Length:
9,000 feet
FBO:
 Vail Valley Jet Center
https://www.flyvail.com/
Start your ski trip with a luxury private flight to Eagle County Regional Airport (IATA: EGE, ICAO: KEGE, FAA LID: EGE), also known as the Vail/Eagle Airport.
Due to the airport's larger runway accommodating larger aircraft, (EGE) Eagle County Regional experiences a seasonal traffic spike in the Winter months as people flock to the resorts in Vail, Beaver Creek, Copper Mountain, Keystone, and Breckenridge — it becomes Colorado's second busiest airport during ski season as many visitors use Eagle County as an alternative to Denver International.
EGE's terminal features a single concourse with five gates, and customs facilities for private aircraft are located at the Vail Valley Jet Center. In 2009, runway repaving and extension project was completed, increasing the runway length to 9,000 feet which allows long-range jets, heavy jets and airliners to utilize the airfield.
(KLXV, LXV) Lake County Airport – Leadville, Colorado
Longest Runway:
6,400 feet
FBO:
Leadville–Lake County Airport
http://www.klxvairport.com/
Clients can also choose to arrive/depart at Lake County Airport (IATA: LXV, ICAO: KLXV, FAA LID: LXV), a county-owned public-use airport also known as Leadville Airport. LVX is located two nautical miles southwest of the central business district of Leadville in Lake County, Colorado
At an elevation of 9,927 ft (3,026 m) above sea level, Leadville holds the distinction of being North America's highest elevation airport — pilots even receive a commemorative certificate upon successful landing. It's also home to RAVCO, the highest helicopter flight training school in the world, and many operations focus on high-altitude testing.
(KLXV) Leadville | Lake County Airport is located about 46 miles to the south of Vail, and quick helicopter transfer can be arranged using LXV's 150 x 46 meter H1 concrete helipad; for private jets, turbo-props and piston aircraft, runway 16/34 measures 6,400 feet and Leadville–Lake County Airport offers FBO services for private fliers.
(CD74) Vail Junction Heliport – Vail, Colorado
Landing Pad:
 100 x 100 ft (turf)
After arriving at either EGE or LXV, we can arrange for a private helicopter charter to bring you to Vail Junction Heliport (FAA LID: CD74), the only aircraft facility in town.
Lake County offers a massive dedicated helipad, and Eagle County offers helicopter transfers in as little as 15 minutes. From here, you can also venture out to other resorts using helipads in Breckenridge (CO75), Beaver Creek (4CO9), Telluride (O72), Aspen (78CO & CO03).
---
Request a Jet Charter Quote | Vail, Colorado
Request a Quote or give us a call at 1-888-987-5387 to speak with one of our Vail Private Jet Charter agents for your next luxury vacation, business trip, or special event.