Private Flights to Halifax, Nova Scotia, Canada
Air Charter Advisors is your source for private jet charter services in Halifax, the provincial and cultural center of Nova Scotia, Canada.
Halifax accounts for 40% of the total population in Nova Scotia, and it's a popular destination for both commercial and private charter flights; Halifax Stanfield International (YHZ) ranks as the 8th busiest airport in Canada, and the busiest airport in the Atlantic provinces.
Air Charter Advisors arranges private flights to/from Halifax with access to thousands of private planes at a moment's notice. Our services extend around the world, and our company holds one of the highest safety and service accreditations in private aviation.
Halifax Air Charter Advisors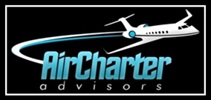 When arranging private charter flights to/from Halifax, the safety and comfort of our passengers is our number one priority. Our Wyvern-certified Halifax Air Charter Advisors review third-party audits to remove aircraft and flight crew that don't meet our standards, connecting you to only the best planes and pilots for every flight. You can also choose from thousands of planes, whether you're seeking a cost-effective charter or the most luxurious planes in the Atlantic provinces.
Our services can fly you privately to/from any destination around the world, and private jet charters allow you to fly direct to more than 1,000 times the number of cites available with commercial air travel. We also offer additional aviation services including medical air ambulance, air cargo, jet card programs, private planes management, and group charter flights for special events and business teams.
Luxury concierge services can be arranged to complement your flight, including ground transportation, yacht charters, helicopter flights and more. Fly in as little as 4 hours, and enjoy simple, pay-as-you-go jet charter service. Our brokers are available 24 hours a day, 7 days a week, and are ready to assist with all aspects of your private air travel. Call us at 1-888-987-5387 or e-mail us with your flight information to book your private flight to Halifax, Canada.
Private Jet Airports in Halifax, Nova Scotia
Private planes flying to Nova Scotia often arrive/depart using Halifax International (YHZ), the largest and busiest airport in the maritime provinces, and the 8th busiest airport in Canada. Facilities include a 10,500-foot runway to accommodate any size private planes, as well as two FBO terminals offering travel & aviation-related services to passengers and pilots.
(CYHZ, YHZ) Halifax Stanfield International Airport – Halifax, Nova Scotia
Alias: Halifax Airport
Runway: 10,500 feet
FBO: Innotech Aviation – Gateway Facilities – PAL Aviation
Halifax Charter Planes
When you arranging charter planes to/from Halifax with ACA, you'll enjoy instant access to a global fleet of private planes based in Canada and around the world.
All of the planes we arrange are operated by Part 135 or 121 (or foreign equivalent) air carriers, and many of them are Wyvern Wingman/ARGUS platinum.
Discuss the goals of your flight with one of our brokers, and they'll present the aircraft options that best suit your flight. We offer free quotes for all of your upcoming flights, and we offer the most competitive quotes in the industry with out sacrificing safety or comfort.
Visit Halifax | Private Jet to Nova Scotia
Private Jet Charter > North America > Canada
Fly private to Halifax, the capital city of Nova Scotia and the largest city in the Atlantic Provinces of Canada.
The city is home to a rich maritime culture and served as a strategic location at one of the world's biggest natural harbors. Throughout the 19th and early 20th centuries, it was a major point-of-entry for European's immigrating to Canada. Today, Halifax consistently ranks as one of the top 10 business-friendly cities in North & South America.
Stroll along the city's waterfront, featuring a boardwalk with a variety of historic buildings, shops, restaurants, and other entertainment. You can escape for some peace and quiet at one of several parks and gardens, including Point Pleasant Park, offering views of the harbor and Atlantic, and Halifax Common, Canada's oldest public park.
Seafood is a staple in Nova Scotian cuisine, and foodies can choose from a wide variety of dishes that are native to the province, including the Halifax donair, hodgepodge, blueberry grunt, garlic fingers, and many others.
Halifax is home to one of the busiest seaports in the Atlantic and serves as the economic and cultural hub of Eastern Canada, with corporations including TD Bank and Royal Bank placing their regional headquarters in the city. More companies are located in major business parks like Burnside Industrial Park, and the Aerotech Park, located near the Airport.
Agriculture, fishing, mining, forestry and natural gas are major industries supported by the rural areas of the municipality, and there's a large concentration of government services mixed with the private sector; the military is the city's top employers.
Additional Airports
There are two additional options available for private flights arriving outside of Halifax, located between 30 and 50 miles from the city. Stanley Airport is located 30 nautical miles away, but limited to smaller pistons and turboprops, while Debert Airport is suitable for private jet charters.
(CCW4) Stanley Airport – Stanley, NS
Runway: 2,600 feet
(CCQ3) Debert Airport – Debert, NS
Runway: 5,001 feet
Related Destinations
Halifax Jet Charter Services | Request a Quote
Request a Quote or call us direct at 1-888-987-5387 and speak with one of our brokers about your upcoming flight to Halifax, Canada. Choose from thousands of private jets, turboprops, and airliners based in Canada and around the world, and we offer all-inclusive quotes and competitive pricing for every flight without sacrificing safety, quality, or comfort.