New Brunswick Jet Charter
Private Flights to New Brunswick, Canada
Fly private jet charter to New Brunswick, one of the Maritime provinces in Canada, along with Prince Edward Island and Nova Scotia.
Major cities in New Brunswick include Fredericton, the provincial capital; Greater Moncton, the most populated city and metro area; and the port city of Saint John, Canada's first incorporated city and New Brunswick's largest city for 231 years, until 2016. No matter what part of the province you're flying to, our team can arrange the perfect plane for your trip.
Arrange your upcoming private jet charter service to/from New Brunswick, Canada with Air Charter Advisors. Clients can enjoy the freedom and flexibility of private aviation with our no-obligation charter quotes, competitive pricing, and access to thousands of private planes at a moment's notice.
New Brunswick Air Charter Advisors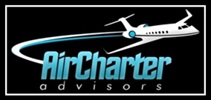 Our company's most important factor when arranging private flight for you, your family, friends, and loved ones is your safety and comfort. Many companies claim to focus on safety, but how can you tell? There are more than 4,000 charter brokers out there, and it's hard to tell who has your best interests in mind. That's why we're one of less than 75 brokers worldwide to become Wyvern-certified, a pledge to go above and beyond what is required by the FAA and other aviation organizations.
We utilize third-party reporting tools to ensure compliance with every operator, plane, and pilot before presenting options for your flight. This helps give clients peace of mind knowing they're working with a jet charter company who's standards match those set by Fortune 100 flight departments. Otherwise, you might end up using a plane with poor maintenance records, operators with a sketchy history, or pilots with limited experience.
Clients contact us when they're looking for the best of the best. We deliver. Our aviation services cover on-demand charter flights, medical air transport, VIP/celebrity service, jet cards, aircraft sales & acquisitions, and private plane management. Our services can have you in the sky in as little as 4 hours, and we can complement your private flight by arranging luxury concierge services including ground transportation, yacht/boat charters, helicopter rentals and more.
We're available 24 hours a day, 7 days a week to assist with every aspect of your private air travel. Speak with one of our brokers by calling us at 1-888-987-5387 or e-mail us with your trip details and arranging your charter flight today!
---
Airports for Private Charter Flights to New Brunswick
There are more than two dozen private jet airports scattered across the maritime province of New Brunswick, offering clients flexibility when arranging their private flights. The following airports are the most frequently requested by jet charter clients, and offer large enough runways to accommodate virtually any size private plane. Discuss all of the airport options with your broker to determine which is closer to your destination, or more cost-effective.
(CYQM, YQM) Greater Moncton Roméo LeBlanc International Airport – Dieppe, NB
Runway: 10,001 feet
(CYCH, YCH) Miramichi Airport – Miramichi, NB
Runway: 10,006 feet
(CYFC, YFC) Fredericton International Airport – Lincoln, NB
Runway: 8,005 feet
(CYSJ, YSJ) Saint John Airport – Saint John, NB
Runway: 7,005 feet
Visit New Brunswick | Private Jet to Canada
Private Jet Charters > North America > Canada
Rent a private plane and fly to New Brunswick, one of Canada's Atlantic Provinces and part of historic Acadia, a region claimed by the French in the early 17th century.
As of 2008, the provincial population was estimated to be over three-quarters of a million residents. A majority of residents speak English, but there's a large French-speaking minority as well, many of which are from Acadian descent.
Don't let those population totals fool you, however – New Brunswick is a sparsely populated area. The core of the province is virtually uninhabited, with population centers located in the Western part of the province, and along the Eastern and Southern coastlines. Large, dense forests fill in the rest.
The province gets its name from the English and French translations of Braunschweig, a city in Lower Saxony and the ancestral home of Hanoverian Kings. Fredericton is the provincial capital city.
The province is split into 5 regions: Acadian Coast, Saint John River Valley, Bay of Fundy, Miramichi River Valley, and Southeastern New Brunswick. Some of the highest tides on the world can be viewed at the Bay of Fundy, the same region private jet travelers will find Saint John, one of the largest cities in the province, and St. Andrews, a premier resort destination.
Popular parks include Campobello Island, Fundy National Park, Grand Manan Island, and Kouchibouguac National Park. Prince Edward Island, Nova Scotia, and Cape Breton can all be easily reached through New Brunswick.
---
Aircraft for New Brunswick Charter Flights 
When flying private to New Brunwick, Canada, clients can choose from the following private planes for their charter flight. Every plane is operated by Part 135 or 121 (or foreign equivalent) operators, and many of the private jets we have access to are Wyvern Wingman/ARGUS platinum.
With so many choices, it helps to have a dedicated aviation advisor on your side, helping you choose the right aircraft for your flight regarding distance, speed, passenger total, baggage, and other factors. Speak with one of our air charter brokers about all of the aircraft options available for your next flight!
---
Additional Private Jet Airports | New Brunswick, Canada
The following airports are available for private jets and larger turboprops flying to New Brunswick, Canada, and areas surrounding the border. Clients traveling to areas near the provincial border and the state of Maine can arrive at Caribou Municipal, a popular aviation hub offering a private FBO terminal.
(CYCL, YCL) Charlo Airport – Charlo, NB
Runway: 6,009 feet
(CYES) Edmundston Airport – Edmundston, NB
Runway: 4,562 feet
(CZBF, ZBF) Bathurst Airport – Bathurst, NB
Runway: 4,500 feet
(CYSL, YSL) Saint-Léonard Aerodrome – Saint-Léonard, NB
Runway: 4,021 feet
(KCAR, CAR) Caribou Municipal – Caribou, ME
Runway: 4,003 feet | FBO: City of Caribou
---
Related Destinations
---
New Brunswick Jet Charter Services | Request a Quote
Request a Quote or call us direct at 1-888-987-5387 to discuss your upcoming charter flight with one of our brokers. Choose from thousands of private planes based in Canada, and we enjoy all-inclusive quotes with competitive pricing for every flight without ever sacrificing safety, quality, or comfort.