Private Jet Charter Memphis
Air Charter Service to Memphis, TN
Charter a private flight to Memphis, the home of blues music, Graceland, and the largest city in Tennessee.
The most comfortable, stylish and secure way to arrive is by renting a private jet to (MEM) Memphis International Airport, and our team was created to offer the highest standards in luxury and business aviation.
Air Charter Advisors arrange on-demand private air charter service to/from Memphis, TN and surrounding areas of the Southeast. We can complement your flight by arranging a variety of luxury concierge services, and we can also assist in private aircraft acquisitions and private jet management for corporate flight departments and aircraft owners.
Memphis Air Charter Advisors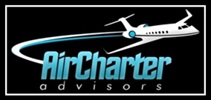 Air Charter Advisors is a Wyvern-certified broker, and our private jet charter company has access to thousands of private aircraft based around the world. For every flight we arrange, we work with aircraft operated by FAR Part 135 (or foreign equivalent) air carriers, and we review the latest reports detailing pilots, aircraft and operators to ensure compliance with every flight. Our clients have included heads of state, diplomats, NGO's, executives, celebrities, athletes, personal assistants and leisure travelers from around the world.
Our headquarters is based in South Florida, and our services cover the entire globe. Enjoy the peace of mind you get from working with a private jet charter broker you can trust, and ACA will be your comprehensive aviation solution for luxury air travel, aircraft acquisition and private jet management in Memphis, Tennessee and across the American South.
Call or request a quote for your upcoming flight to Memphis, Tennessee. We're here to help you with all of your private aviation needs, or to accommodate any special requests for your flight – consider our Private Jet Charter Memphis team your one-stop shop for private air travel in Tennessee.
---
Airports for Private Charter Flights to Memphis
There are 21 airports located within 50 miles, although there are only 4 within 20 miles that are capable of accommodating private jets. The airports surrounding the city will be based in Arkansas, Tennessee, Mississippi — discuss the goals of your flight with one of our brokers, and they'll consider a variety of factors to help select the right airport for your flight.
(KMEM, MEM) Memphis International Airport – Memphis, Tennessee
Longest Runway: 11,120 feet
(KOLV, OLV) Olive Branch Airport – Olive Branch, Mississippi
Longest Runway: 6,000 feet
(KAWM, AWM) West Memphis Municipal Airport – West Memphis, Arkansas
Longest Runway: 6,003 feet
(KNQA, NQA) Millington Regional Jetport – Millington, Tennessee
Longest Runway: 8,000 feet
Visit Graceland | Private Jet to Memphis
Destinations > United States > Tennessee
Rent a private jet to Memphis, the youngest of Tennessee's major cities founded by a group that included future president Andrew Jackson back in 1819. The city rests along Chickasaw Bluff just south of the confluence of the Wolf and Mississippi rivers, and it's the second most requested destinations for private charter flight in the state of Tennessee.
While the main attractions here are Graceland and the Elvis Presley mansion, and although the city is best known as the birthplace and home of blues music, when the spectrum of Memphis shines, it flashes more than just one color.
The other main color flowing through Memphis is green, thanks to its strong local economy. Because of it's location along the Mississippi River while being intersected by five major freight railroads and two Interstate Highways, it's a major commercial hub for the transportation and shipping industries. The city also serves as a main hub for FedEx, one of nine Fortune 500 companies based in Memphis as of 2014.
Attractions & Events
Memphis is regarded as the "Home of Blues", and whether you're visiting for business within Shelby County, to visit the home of Elvis or to just stroll down Beale Street to the sounds of blues, jazz and rock 'n' roll, we can help arrange the right aircraft and flight itinerary that best suit your needs.
The city has been through a lot, developing a rugged, yet colorful character along the way, one that locals have come to proudly identify with. Mixing newer generations with traditional southern customs, it maintains its old-time charm within a vibrant community, offering more than just a weekend trip Graceland.
Downtown has been revitalized in recent years, making it safer and more pedestrian friendly, although the city center is still improving. Areas including famous Beale Street and Mud Island offer plenty of exciting places to visit and relax, including several bars and lounges featuring live music.
Whether you're chartering a private flight for a leisurely visit or business in one of Memphis' top industries, it's important to note that the city is extremely hot during the summer, where the humidity can make it feel like it's over 100 degrees — if you don't tolerate high heat and humidity very well, you may want to make sure your flight is not planned during the hottest months of the year (July or August).
Memphis is home to one of the largest FedEx cargo operations at (MEM) Memphis International, and they sponsor the city's main entertainment venue, the FedEx Forum, home to the NBA's Grizzlies and numerous sporting and musical events throughout the year. Check out some of our top picks for private jet travelers after arriving in Memphis, TN.
FedEx Forum
191 Beale St
(901) 205-2525
https://www.fedexforum.com/
Graceland
Elvis Presley Blvd
(901) 332-3322
https://www.graceland.com/
Beale Street Historic District
Late 19th And 20th Century Revivals, Late 19th And Early 20th Century American Movements
http://www.bealestreet.com/
National Civil Rights Museum
450 Mulberry St
(901) 521-9699
http://www.civilrightsmuseum.org/
Sun Studio
706 Union Ave
(800) 441-6249
https://www.sunstudio.com/
Memphis Rock N' Soul Museum
191 Beale St
(901) 205-2533
https://www.memphisrocknsoul.org/
Memphis Pyramid
1 Bass Pro Drive (formerly 1 Auction Avenue)
(800) 225-6343 | 901-620-4600
https://en.wikipedia.org/wiki/Memphis_Pyramid
Music in Memphis
Memphis is regarded as "The Home of Blues Music", where many famous artists got their start during the 50s and 60s, including Aretha Franklin, Roy Orbison, Otis Redding and Isaac Hayes.
Other legendary artists such as Elvis Presley, B.B. King and Johnny Cash have recorded some of their most famous albums at the iconic Sun Studio located downtown.
---
Aircraft Options for Charter Flights to Memphis
When booking with ACA, you'll gain access to the following Wyvern-certified aircraft for your private charter flights. Each aircraft we arrange is operated by FAR Part 135 or 121 (or foreign equivalent) air carriers, and we only use veteran pilots with exceptional experience flying the plane make/model you're chartering.
Our Private Jet Charter Memphis brokers will present aircraft options based on the goals and budget of your trip, allowing you to choose between a cost-effective option, or the most luxurious, lavish jet available.
Check out our Aircraft Gallery for more details on all of the aircraft available for your trip. Don't see your preferred aircraft listed below? Speak to one of our brokers and they will locate one for you.
Piston | Turbo Props
Beech Baron 58
Cessna 340
Cessna Conquest II
Cessna Grand Caravan
Cessna Stationair
Cirrus SR-22
King Air 90
King Air 100
King Air 200
King Air 250
King Air 300
King Air 350
Piaggio Avanti II
Pilatus PC-12
Piper Cheyenne
Piper Malibu
Piper Matrix
Piper Meridian
Piper Navajo Chieftain
Piper Seneca
View all Pistons and Turbo-Props
VLJ | Light Jets | Super Light
Beechjet 400 / 400A
Cessna Citation Bravo
Citation CJ
Citation CJ2 / CJ2+
Citation CJ3 / CJ3+
Citation CJ4 / CJ4+
Citation Encore
Citation M2
Citation Mustang
Citation Ultra
Eclipse 500
Hawker 400XP
Honda Jet
Lear Jet 31 / 31A
Lear 35 / 35A
Lear 40 / 40XR
Lear 45 / 45XR (SLJ)
Nextant 400XT
Phenom 100
Phenom 300 (SLJ)
View all VLJ | Light Jets | Super Light
Mid-Size | Super-Mid Size Jets
Citation Excel / XLS
Citation Sovereign
Citation X (10)
Challenger 300 / 350
Falcon 50 / 50EX
Gulfstream G150 / G200 / G280
Hawker 700
Hawker 800 / 800A / 800XP / 850XPi
Hawker 900 / 900XP
Hawker 1000 / 4000
Lear 55
Lear 60 / 60XR
Legacy 500
View all Mid-Size and Super Mid-Size Jets 
Large | Heavy Jets
Challenger 601 / 604
Challenger 605 / 650
Challenger 850
Embraer Lineage 1000
Falcon 900 / LX
Falcon 2000 / EX / LX / LXS
Global 5000
Gulfstream G450
Gulfstream GIV / G4
Gulfstream GIV-SP / G4 SP
Lear 70 /75 
Legacy 600
Legacy 650
View all Heavy | Large Jets
Ultra-Long Range Jets
Falcon 5X
Falcon 7X
Falcon 8X
Global Express / XRS
Global 6000
Global 7000
Global 8000
Gulfstream GV / G5
Gulfstream G550/GV-SP
Gulfstream G600
Gulfstream G650 / ER
View all Long Range Jets
VIP Jumbo Jet Airliners
Airbus ACJ-318 Elite Corporate Jet
Airbus ACJ-319 VIP
Airbus ACJ-320 VIP
Airbus ACJ-321 VIP
Boeing Business Jet BBJ / BBJ2 / BBJ3
Boeing B-727 VIP
Boeing B-737 VIP
Boeing B-747 VIP
Boeing B-757 VIP
Boeing B-787 Dreamliner VIP
Bombardier CRJ-200
View all VIP Corporate Airliners
---
Airport Information | Memphis, Tennessee
Air Charter Advisors utilizes the following airports to arrange private jet charter service to/from Memphis and surrounding areas of Tennessee. Discuss the goals of your flight with one of our brokers and they will help choose the right airport for your trip.
(KMEM, MEM) Memphis International Airport – Memphis, Tennessee
Runway Length: 11,120 feet | 9,320 feet | 9,000 feet | 8,946 feet
FBO Service: Signature Flight Support MEM | Wilson Air Center
Customs & Immigration: Yes (US Customs Pre-Clearance)
Hours: 24 hrs
http://www.flymemphis.com/
Call ACA and book a private jet to Memphis International Airport (IATA: MEM, ICAO: KMEM, FAA LID: MEM) , the busiest cargo airport in the United States, located just 7 miles (11 km) southeast of downtown in Shelby County, Tennessee.
Memphis International (MEM) serves as a global hub for FedEx Express; chances are if you ordered something on Amazon or eBay recently, it passed through MEM. In fact, the airport hosted the world's largest cargo operation from 1993 to 2009, until (VHHH, HKG) Hong Kong International claimed the top spot in 2010. The airport remains the busiest cargo airport in the United States.
Delta dropped MEM as a major hub, and other airlines including Air Canada, Allegiant Air, Frontier Airlines, and Southwest Airlines have moved in to bring passenger totals back over 4 million passengers annually.
Facilities at (MEM) Memphis International include 3 terminals and 4 runways. Each of the runways measure between 8,900′ and 11,000′, allowing any size jet to arrive/depart at the airport. Private jet passengers can also enjoy quick and efficient service via two private FBO terminals on-site.
(KOLV, OLV) Olive Branch Airport – Olive Branch, Mississippi
Runway Length:
6,000 feet
FBO Service:
Metro Aviation Services
Customs & Immigration:
N/A
Hours: 
24 hrs
http://www.airnav.com/airport/KOLV
(KAWM, AWM) West Memphis Municipal Airport – West Memphis, Arkansas
Runway Length:
6,003 feet
FBO Service:
West Memphis Airport
Customs & Immigration:
N/A
Hours:
 07:00-19:00 LT
http://www.westmemphisairport.net/
(KNQA, NQA) Millington Regional Jetport – Millington, Tennessee
Alias:
Millington Municipal Airport
Runway Length:
8,000 feet
FBO Service: 
CTI Aviation Services | Tulsair Beechcraft
Customs & Immigration:
N/A
Hours:
 Mon-Fri 24 hrs; Sat-Sun 05:30-19:00 LT
http://www.millingtonregionaljetport.com/
Additional Airports
These smaller airfield are ideal for charter flights on turboprop and piston aircraft, and are located within 20 miles of downtown Memphis.
(M01) General DeWitt Spain Airport – Memphis, TN
3,800 feet | 9 m NW
(2M8) Charles W. Baker Airport – Millington, TN
3,499 feet | 13 m N
(MS9) Eagles Ridge Airport – Hernando, MS
3,300 feet | 16 m S
Airports Within 50 Miles
(M41) Holly Springs-Marshall County Airport – Holly Springs, MS
3,202 feet | 27 m SE
(KFYE, FYE) Fayette County Airport – Somerville, TN
5,000 feet | 29 m E
(KUTA, UTA) Tunica Municipal Airport – Tunica, MS
8,500 feet | 30 m SW
(6M8) Marked Tree Municipal Airport – Marked Tree, AR
3,200 feet | 35 m NW
(M04) Covington Municipal Airport – Covington, TN
5,004 feet | 36 m NE
(7M4) Osceola Municipal Airport – Osceola, AR
3,800 feet | 37 m N
(KFCY, FCY) Forrest City Municipal Airport – Forrest City, AR
3,014 feet | 41 m W
(M65) Wynne Municipal Airport – Wynne, AR
4,024 feet | 41 m W
(KPMU, PMU) Panola County Airport – Batesville, MS
5,001 feet | 42 m S
(KDRP, DRP) Delta Regional Airport – Colt, AR
5,003 feet | 43 m W
(6M7) Marianna/Lee County-Steve Edwards Field – Marianna, AR
4,021 feet | 45 m W
(KHEE, HEE) Thompson–Robbins Airport – Helena-West Helena, AR
4,996 feet | 46 m SW
(KUOX, UOX) University-Oxford Airport – Oxford, MS
5,600 feet | 46 m SE
(M08) William L. Whitehurst Field – Bolivar, TN
5,007 feet | 46 m E
---
Related Destinations
---
Request a Memphis Jet Charter Quote
Request a FREE charter quote or give us a call at 1-888-987-5387 to speak with one of our private jet charter brokers for your next luxury vacation, business trip, or special event in Memphis, Tennessee.