Private Flights to Tampa–St. Petersburg, FL
Destinations > United States > Florida
Rent a private jet for an executive or leisure flight to Tampa–St. Petersburg, a popular region for private aviation in the state of Florida.
Our company was created to provides the most all-inclusive, efficient, and transparent private jet charter experience in the industry. We specialize in private charter fights to/from Tampa, a major region for business and general aviation along with St. Petersburg & Clearwater on Florida's Sun Coast.
Booking your private charter flight with us and gain an experienced jet broker who is ready to advise and arrange all your upcoming flights, with access to our highly-customizable service at all hours – a true 24/7, no matter where you're at.
Tampa Air Charter Advisors
ACA is Wyvern-certified, and our South Florida-based jet charter company uses some of the highest safety and due diligence standards in the air charter industry. The relationships we've built with operators in Florida and throughout the United States allow us to connect our clients with the right aircraft at the right cost, whether you're flying domestically or internationally.
Florida is one of the busiest states for private aviation — several aircraft are based in Tampa–St. Pete and throughout Florida, and numerous transient jets drop-off or pick-up passengers on a daily basis. ACA may be able to reduce your charter cost using an empty-leg whether it's a one-way, round-trip or multi-leg trip.
Our clients include top executives, elected officials, VIPs/celebrities, personal assistants and affluent travelers on their way to enjoy luxurious vacations, spring breaks, yachting event, arts and cultural events and more in the Tampa–St. Petersburg area.
Enjoy the peace of mind you get from working with a jet charter broker you can trust, and let Air Charter Advisors be your local and global aviation solution for luxury air travel, aircraft acquisition and private jet management in the Sunshine State of Florida.
---
Airports for Private Charter Flights to Tampa Bay, FL
Fly private to/from the Tampa Bay area with ACA on-demand jet charter service. The following airports are located within 30 miles of downtown Tampa. Speak with one of our brokers to discuss your arrival & departure options for your flight.
(KTPA, TPA) Tampa International Airport, Tampa – Florida
Runway: 11,002 feet
(KTPF, TPF) Peter O. Knight Airport, Tampa – Florida
Runway: 3,580 feet
(KPIE, PIE) St. Pete–Clearwater International Airport, Clearwater – Florida
Runway: 9,730 feet
(KCLW, CLW) Clearwater Air Park, Clearwater – Florida
Runway: 4,600 feet
(KSPG, SPG) Albert Whitted Airport, Saint Petersburg – Florida
Runway: 3,677 feet
---
Visit Tampa Bay–St. Petersburg | Private Jet Travel Guide
Destinations > United States > Florida
Rent a private jet to Florida's Gulf Coast and visit Tampa–St. Petersburg and swashbuckle your way through the theme parks, brewing companies, and cigar shops that call this historic gulf coast city "home".
However, if those things don't strike your fancy, there are tons of expansive nature trails, boutique shops, and impressive museums that are sure to keep you active.
Whether you're picking up the latest new fare at Tabanero Cigars or partying like Jack Sparrow at Gasparilla, Air Charter Advisors can arrange the private flight itinerary that best suits your needs. Our private jet charter brokers are available 24 hours a day, 7 days a week to assist with any aspect of your private flight. Request a quote now or call to book your private flight.
Attractions and Activities
Flying private jet charter to Florida's gulf coast is the best way to put yourself in Cigar City.
With all of its history, craft bars, culture, and untouched nature, Tampa is an awesome beach-side getaway for private jet travelers. The city has something for everyone, but a few industries are a bit more prominent. For instance, the craft cocktail scene is absolutely booming all around the downtown and more upscale areas.
You might have to wait a bit longer for your drink to hit the bar in front of you, but you can bet that the wait will be worth it. Watching the bartender mix your drink is part of the experience, and will have you wondering at how much goes in to one drink. One of the area's best cocktail bars is the prohibition-themed Repeal 18, so don't forget to spend an evening there.
Other than craft cocktails, Tampa has a thriving local beer brewing community. Famous gulf coast brewing company Cigar City was founded in Tampa, and has grown to a well-known East Coast brand. Bring your friends or clients to their iconic tasting room for a fun filled and exploratory evening.
Visitors chartering a private jet to the Gulf Coast won't be limited to alcohol related activities; with gorgeous attractions like the manatee viewing center and Lettuce Lake National Park, the city provides plenty of family and g-rated activities for everyone.
Take the family for a day at Lettuce Lake and marvel at the gators, snakes, and other animals that inhabit the preserve. Or, if you need somewhere to entertain clients or colleagues, look no further than the easily reserved gazebos that are perfect for cookouts.
Tampa is, of course, a beachside town, so there are tons of ways to take in the sea air. And while there are plenty of beach view restaurants and bars, the best way to do this is via Bayshore Boulevard. Popular with locals and visitors alike, this scenic road provides perfect views of the shimmering Gulf of Mexico that will take that morning run or afternoon drive to the next level.
Regardless of whether you choose indoors or outdoors when you're in Tampa, our jet charter team can get you there smoothly and comfortably. Now if you're still curious about the area's attractions, read on and check out our list of things to do after your private jet charter flight to Tampa, Florida.
Raymond James Stadium
4201 N Dale Mabry Hwy
(813) 350-6500
http://raymondjamesstadium.com/
Busch Gardens
10165 McKinley Dr
(888) 800-5447
https://seaworldparks.com/buschgardens-tampa/
Cigar City Brewing
3924 West Spruce Street
(813) 348-6363 Ext: 206
https://cigarcitybrewing.com/
Salvador Dalí Museum
1 Dali Blvd
(727) 823-3767
http://thedali.org/
Tampa Theatre
711 N. Franklin Street
813-274-8981
http://tampatheatre.org/
Mahaffey Theater
400 1st Street South
(727) 892-5767
http://www.themahaffey.com/
Sunshine Skyway Bridge
This uniquely designed bridge is 4 miles long and spans the diameter of Tampa Bay. It's directly connected to Interstate 275 and makes for a grand entrance to Tampa, Florida.
http://www.skywaybridge.com/
Electric Manatee Viewing Center
6990 Dickman Rd
813-228-4289
http://www.tampaelectric.com/
Lettuce Lake Regional Park
6920 East Fletcher Ave
813-987-6204
http://hillsboroughcounty.org/
Bayshore Boulevard
Four miles of oceanfront sidewalk characterize this scenic boulevard. It's popular among locals and visitors as a place for a stroll or a brisk jog or bike ride.
http://www.tampagov.net/bayshore-trail
Executive Charter Flights
Rent a business jet to Hillsborough/Pinellas County and surrounding areas of Central Florida with our on-demand executive air charter service. Southwest Florida is home to a thriving general aviation market, and there is a high-volume of private flights traveling to/from the Naples area on a daily basis.
Air Charter Advisors is your hometown source for executive jet charter service to/from Tampa–St. Pete, Florida. Our team was created to offer corporate fliers with the highest standards executive jet charter service, providing a wide range of executive concierge services to complement your flight.
Allow us to arrange the right aircraft for you and your executive team, with essential amenities available including Wi-Fi on board, spacious cabins with plenty of desk space and gourmet in-flight catering and more, allowing you conduct business while traveling with the utmost comfort and privacy.
Each and every aircraft we arrange is operated by FAR Part 135 or 121 (or foreign equivalent) air carriers, and we only use veteran pilots with a wealth of experience, giving you peace of mind when arranging your private flight.
Whether you're heading to Florida for work or play, our friendly private jet charter team will be available to you 24 hours a day, 7 days a week to to arrange your executive jet charter service.
Golf Courses
Florida is known for its incredible year-round golf options, and the Tampa Bay area is no exception.
As the weather cools, the Sunshine State's golf courses begin to shine, although the best golf is a little spread out. We can always arrange for a private helicopter charter to transport you between resorts and courses if you prefer.
If you're planning on making a golfing trip out of it, load your clubs into the cabin of your private jet and arrange to stay at one of Tampa's luxurious resorts that cater to the golf crowd. Visitors will also find a lot of private and semi-private country clubs in the area, and clients may choose to play at one of these courses for the amenities and anonymity they provide.
Innisbrook Copperhead Course
36750 US Hwy 19 N, Palm Harbor, FL 34684
(727) 942-2000
http://www.innisbrookgolfresort.com/
World Woods (Pine Barrens & Rolling Oaks)
17590 Ponce De Leon Boulevard, Brooksville, FL 34614
(352) 796-5500
https://www.worldwoods.com/
Streamsong Resort, Red Course
1000 Streamsong Dr, Bowling Green, FL 33834
(888) 294-6322
http://www.streamsongresort.com/red/
TPC Tampa Bay
5300 W Lutz Lake Fern Rd, Lutz, FL 33558
(813) 949-0090
http://www.tpctampabay.com/
The Eagles Golf Club
16101 Nine Eagles Drive, Odessa, FL 33556
(813) 920-6681
http://www.eaglesgolf.com/
Lake Jovita Golf & Country Club
12900 Lake Jovita Blvd, Dade City, FL 33525
(352) 588-9200
http://lakejovita.com/
River Strand Golf and Country Club
7155 Grand Estuary Trail, Bradenton, FL 34212
(941) 708-3617
http://www.riverstrandgolf.com/
Timber Greens Country Club
6333 Timber Greens Blvd, New Port Richey, FL 34655
(727) 372-0789
http://timbergreens.net/
Isla Del Sol Yacht & Country Club
6000 Sun Blvd, St. Petersburg, FL 33715
(727) 906-4752
http://www.isladelsolycc.com/
Treasure Bay Golf & Tennis
10315 Paradise Blvd, St. Petersburg, FL 33706
(727) 360-6062
http://www.treasurebaygolfandtennis.com/
Vinoy Golf Club
600 Snell Isle Blvd NE, St. Petersburg, FL 33704
(727) 896-8000
http://www.marriott.com/golf-hotels/tpasr-the-vinoy-renaissance-st-petersburg-resort-and-golf-club/vinoy-golf-club/5237111/home-page.mi
Pasadena Yacht & Country Club
6300 Pasadena Point Blvd S, Gulfport, FL 33707
(727) 381-7922
https://www.pyccgolf.com/
Luxury Hotels
Cigar City pulls in private jet travelers for reasons all across the board. Business partners in the steel or tech industries, family tourists hitting the theme parks, and couples breaking away from the real world for a weekend flock to this eclectic city.
Constantly breaking tourism records since 2013, the city has an extremely well developed hotel industry to house its vast amount yearly guests. Private jet travelers will find that these hotels encompass everything from classic luxury and modern design hotels, to more boutique and mom n' pop options.
Whether you want to feel right at home in a charming B&B or to be pampered in a lavishly appointed classic luxury hotel, Tampa will have just the lodging you need. Take, for instance, Le Meridian Tampa; with its lounge, spa, and central location it provides an unparalleled experience in luxury and comfort.
On the other side of the spectrum is the Palmer House, a quaint, country-style bed and breakfast that caters towards the couples crowd. Lounge in the hot tub with your significant other or take private horseback riding lessons on the grounds with their special event packages.
Regardless of where you decide to stay during your visit, we can help make your trip as comfortable and efficient as possible. In order to start helping a bit earlier, our team has created a list of the best places to stay for luxury travelers in the area. Based on client feedback, online reviews, amenities and location, there's sure to be something on the list that works for you.
Five Star Hotels
Loews Don CeSar Hotel
3400 Gulf Blvd, St Pete Beach, FL 33706
(727) 360-1881
https://www.loewshotels.com/don-cesar/
The Ritz-Carlton, Sarasota
1111 Ritz Carlton Dr, Sarasota, FL 34236
(941) 309-2000
http://www.ritzcarlton.com/sarasota
Grand Hyatt Tampa Bay
2900 Bayport Dr
(813) 874-1234
http://tampabay.grand.hyatt.com/
Luxury & Boutique Resorts
Epicurean Hotel
1207 S Howard Ave
(813) 999-8700
http://epicureanhotel.com/
Saddlebrook Resort
5700 Saddlebrook Way, Wesley Chapel, FL 33543
(813) 973-1111
http://www.saddlebrook.com/
The Resort at Longboat Key Club
220 Sands Point Rd, Longboat Key, FL 34228
(941) 383-8821
http://www.longboatkeyclub.com/
Emerald Greens Condo Resort
13941 Clubhouse Dr
(813) 961-9400
http://www.emeraldgreensresort.com/
Golf & Gaming Resorts
Seminole Hard Rock Hotel & Casino
5223 Orient Rd
(813) 627-7625
https://www.seminolehardrocktampa.com/
The Vinoy Renaissance St. Petersburg Resort & Golf Club
501 5th Ave NE, St. Petersburg, FL 33701
(727) 894-1000
http://www.marriott.com/the-vinoy-renaissance-st-petersburg
Innisbrook, A Salamander Golf & Spa Resort
36750 US Hwy 19 N, Palm Harbor, FL 34683
(727) 942-2000
http://www.innisbrookgolfresort.com/
Upscale Business Hotels
TPA Airport Marriott
4200 George J Bean Pkwy
(813) 879-5151
http://www.marriott.com/tpa-tampa-airport-marriott/
Renaissance TPA International Plaza Hotel
4200 Jim Walter Blvd
(813) 877-9200
http://www.marriott.com/tpa-renaissance-tampa-international-plaza-hotel/
InterContinental TPA Airport
4860 W Kennedy Blvd
(813) 286-4400
http://www.intercontampa.com/
Yachting and Sailing
Interested in chartering a luxury yacht, sailboat or catamaran during your stay along Florida's Sun Coast? Air Charter Advisors can seamlessly add a private yacht charter to your trip itinerary!
Known for luxury yachting, boating events, dockside bars and a strong nautical culture, Florida has a long and rich maritime history, and Tampa is famous for its pirate lore. If you're interested in adding a luxury yacht charter to your trip, speak to one of our brokers!
ACA has connections with luxury yacht operators and marinas across the Gulf Coast, making it easy to locate the right yacht for your and your crew.
---
Private Aircraft for Charter Flights to Tampa–St. Pete, Florida
Florida is a popular area for general aviation, and our team can arrange your charter flight to/from Naples using any of the following Wyvern-certified aircraft. The aircraft we arrange are operated by FAR Part 135 or 121 (or foreign equivalent) air carriers, some of which may be located at local Hillsborough County and Pinellas County airports.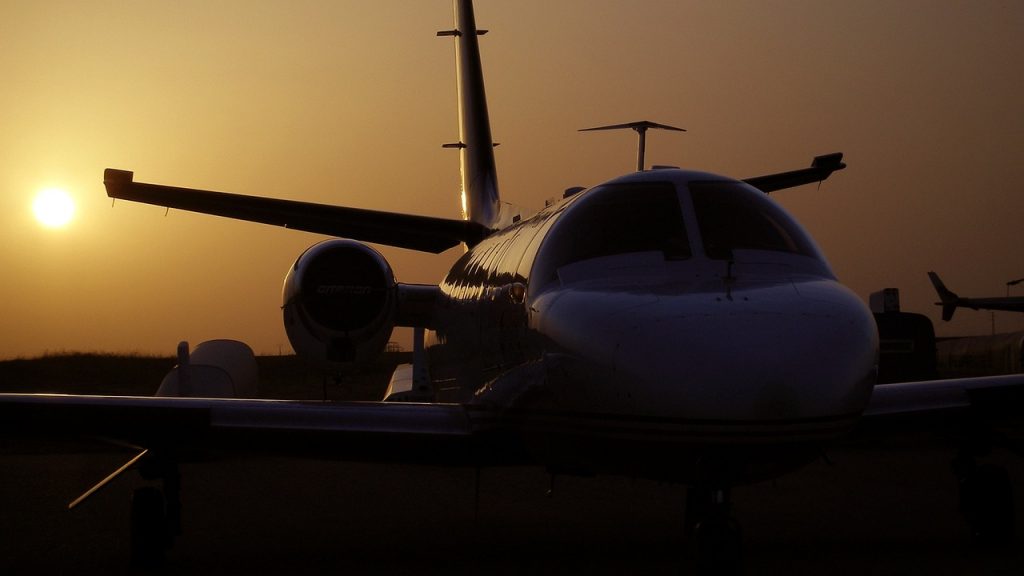 Provide us with the details for your flight, discuss your goals with one of our brokers, and our team will provide you with a variety of options, whether you're interested in a cost-effective charter flight, or the most luxurious private jet available. Check out our Aircraft Gallery for more details on all of the aircraft available.
If you don't see your favorite turbo-prop or jet listed below, speak to one of our brokers and they will try to locate one for you.
Piston | Turbo Props
Beech Baron 58
Cessna 340
Cessna Conquest II
Cessna Grand Caravan
Cessna Stationair
Cirrus SR-22
King Air 90
King Air 100
King Air 200
King Air 250
King Air 300
King Air 350
Piaggio Avanti II
Pilatus PC-12
Piper Cheyenne
Piper Malibu
Piper Matrix
Piper Meridian
Piper Navajo Chieftain
Piper Seneca
View all Pistons and Turbo-Props
VLJ | Light Jets | Super Light
Beechjet 400 / 400A
Cessna Citation Bravo
Cessna Citation CJ
Citation CJ2 / CJ2+
Citation CJ3 / CJ3+
Citation CJ4 / CJ4+
Citation Encore
Citation M2
Citation Mustang
Citation Ultra
Eclipse 500
Hawker 400XP
Honda Jet
Lear Jet 31 / 31A
Lear 35 / 35A
Lear 40 / 40XR
Lear 45 / 45XR (SLJ)
Nextant 400XT
Phenom 100
Phenom 300 (SLJ)
View all VLJ | Light Jets | Super Light
Mid-Size | Super-Mid Size Jets
Citation Excel / XLS
Citation Sovereign
Citation X (10)
Challenger 300 / 350
Falcon 50 / 50EX
Gulfstream G150 / G200 / G280
Hawker 700
Hawker 800 / 800A / 800XP / 850XPi
Hawker 900 / 900XP
Hawker 1000 / 4000
Lear 55
Lear 60 / 60XR
Legacy 500
View all Mid-Size and Super Mid-Size Jets 
Large | Heavy Jets
Challenger 601
Challenger 604 | 605
Challenger 850
Embraer Lineage 1000
Falcon 900 / LX
Falcon 2000 / EX / LX / LXS
Global 5000
Gulfstream G450
Gulfstream GIV / G4
Gulfstream GIV-SP / G4 SP
Lear 70 /75 
Legacy 600
Legacy 650
View all Heavy | Large Jets
Ultra-Long Range Jets
Falcon 5X
Falcon 7X
Falcon 8X
Global Express / XRS
Global 6000
Global 7000
Global 8000
Gulfstream GV / G5
Gulfstream G550
Gulfstream G600
Gulfstream G650 / ER
View all Long Range Jets
VIP Jumbo Jet Airliners
Airbus ACJ-318 Elite Corporate Jet
Airbus ACJ-319 VIP
Airbus ACJ-320 VIP
Airbus ACJ-321 VIP
Boeing Business Jet BBJ / BBJ2 / BBJ3
Boeing B-727 VIP
Boeing B-737 VIP
Boeing B-747 VIP
Boeing B-757 VIP
Boeing B-787 Dreamliner VIP
Bombardier CRJ-200
View all VIP Corporate Airliners
---
Additional Tampa Bay Airports
Private aviation allows clients to fly where commercial airlines can't — including these airport located between 30-50 miles from the Tampa Bay area. Don't see your preferred airport listed below? Contact one of our brokers to review your options.
(KZPH, ZPH) Zephyrhills Municipal Airport, Zephyrhills – Florida
Longest Runway: 4,999 feet
(KLAL, LAL) Lakeland Linder Regional Airport, Lakeland – Florida
Longest Runway: 8,499 feet
(FA40) Hidden Lake Airport, New Port Richey – Florida
Longest Runway: 4,050 feet
(KBOW, BOW) Bartow Municipal Airport, Bartow – Florida
Longest Runway: 5,000 feet
(KBKV, BKV) Brooksville–Tampa Bay Regional Airport, Brooksville – Florida
Longest Runway: 5,015 feet
---
Request a Tampa Jet Charter Quote
Request a Quote or give us a call at 1-888-987-5387 to speak with one of our Tampa Private Jet Charter agents for your next luxury vacation, business trip, or special event.