Private Flights to Birmingham, Alabama, USA
Enjoy access to thousands of private planes and the highest service levels in private aviation when booking private jet charter flights to/from Birmingham, Alabama with Air Charter Advisors.
Choose from a variety of private planes, whether you need to rent a piston or turboprop aircraft for a short flight in the Southeast, or a long-range jet and VIP airliners for business groups, sports teams, special events taking place across the country.
We offer private jet services around the world and all-inclusive, no-commitment charter quotes for all of your upcoming flights. Our team believes in providing clients with air charter service that exceeds all expectations, and our advisors are available by 24 hours a day, 7 days a week to assist with all of your requests or questions.
Birmingham Air Charter Advisors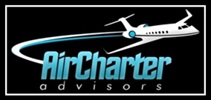 Our Birmingham Air Charter Advisors arrange on-demand private jet charter services, and we carry one of the most substantial safety accreditation in the industry. Our company is a Wyvern-certified broker, and we subscribe to their safety & due diligence processes, reviewing third-party audits for every flight we arrange. The reports detail maintenance history, operator performance, and pilot experience, so we can eliminate options that don't fit within our high standards.
Not every broker follows these standards, and many don't follow any at all. It's important to know who is arranging your flight, working with a company you know to perform the necessary research into every flight, and not using older, poorly maintained planes flown by pilots who recently finished flight training.
Clients call ACA when they're looking for the best pilots and planes for their upcoming flights, and our services extend around the world no matter where you're flying. Gain the peace of mind you get arranging your flight with an air charter broker you can trust, and we'll become your comprehensive aviation solution, including medical charter flights, jet card memberships, empty leg flights, private plane management, and aircraft marketing.
We can also complement your private flight to Birmingham with a host of luxury concierge services, including helicopter rentals, yacht rentals, ground transportation and more. Request a free quote or give us a call at 1-888-987-5387.
Birmingham
Airports for Private Jets
Choose between the following airports when flying private to Birmingham, Alabama. If you're traveling internationally, you'll need to clear customs at the city's main international gateway, Birmingham-Shuttlesworth (BHM). If you're flying domestically, you can utilize either Bessemer Airport, located just south of I-459, while Shelby County (EET) is located 30 minutes from the city, and an hour away from Tuscaloosa and Montgomery.
(KBHM, BHM) Birmingham-Shuttlesworth International Airport – Birmingham, AL
Runway: 12,007 feet | FBO: Atlantic Aviation (East & West)
(KEKY, EKY) Bessemer Airport – Bessemer, AL
Runway: 6,007 feet
(KEET, EET) Shelby County Airport – Alabaster, AL
Runway: 5,000 feet | FBO: Shelby County
Private Jet to 
Birmingham, 
Alabama, USA
Private Jet Charter > United States > Alabama
Charter a private jet to Birmingham, the largest city in Alabama, the seat of Jefferson County, and the state's cultural and economic center.
The Birmingham-Hoover Metropolitan Area includes 7 counties (Bibb, Blount, Chilton, Jefferson, St. Clair, Shelby, and Walker), with Hoover and Talladega as it's principal cities. The neighborhoods of Hoover, Indian Springs Village, Vestavia Hills, and Mountain Brook are located in the city's metro area, and are home to some of Alabama's wealthiest residents.
Birmingham, founded in 1871 at the intersections of two railroad crossings, it is still relatively young, and definitely experienced some growing pains during the mid-20th century. Birmingham's place in history was marked by racial tensions during the Civil Right Movement in the 1960s, when the city was segregated and non-violent protests filled the streets.
Today, private jet travelers will find themselves landing in a pleasant green city, home to numerous ridges and valleys creating attractive views, and a friendly, hospitable community that will make you feel right at home.
Named after England's major industrial city, and thanks to strong iron and steel industries, Birmingham became a thriving commercial city, and it's still one of the nation's top five cities for banking. The city is also a major medical hub. Nearby hospitals, including the University of Alabama at Birmingham and the city's Children's Hospital, are internationally recognized for outstanding medical programs, research, and healthcare services.
Located less than an hour to the east along I-20, Talladega Superspeedway is home to NASCAR's largest track (2.66 miles), and hosts two Cup Series events every year in May & October; private planes heading to the races can arrive using Talladega Municipal (ASN), located only a mile away across the street from the track.
Private Planes for Charter Flights to Birmingham, AL
Gain access to the following make/model private planes when you arrange your flight to Birmingham, Alabama with Air Charter Advisors. All of the aircraft we arrange for private flights are operated by Part 135 or 121 (or foreign equivalent) air carriers, and we exclusively hire pilots with a wealth of flight time in the plane you're in.
Speak with one of our Birmingham air charter brokers and discuss the goals of your trip. We'll review all of the aircraft options available for your flight, taking into consideration passenger totals, baggage amount, flight distance, comfort, and more. After choosing the plane that's right for your flight, simply show up at the airport, board your plane and take-off. If you don't see the plane(s) you like listed below, let us know and we'll try to find one for you.
Additional Airports Near Birmingham, AL
Clients flying to central Alabama can also choose from the following airports located between 20-50 miles from Birmingham. Many of the airports feature FBO services for private jets and passengers, including St. Clair County, Walker County, Gragg-Wade Field, and Anniston Regional.
(KPLR, PLR) St. Clair County Airport – Pell City, AL
Runway: 5,001 feet | FBO: St. Clair County
(KSCD, SCD) Merkel Field-Sylacauga Municipal Airport – Sylacauga, AL
Runway: 5,390 feet
(KJFX, JFX) Bevill Field-Walker County Airport – Jasper, AL
Runway: 5,004 feet | FBO: Sanders Aviation
(0A8) Bibb County Airport – Centreville, AL
Runway: 4,206 feet
(02A) Gragg-Wade Field – Clanton, AL
Runway: 4,007 feet | FBO: B&G Flying Services Inc.
(KTCL, TCL) Tuscaloosa Regional Airport – Tuscaloosa, AL
Runway: 6,499 feet
(KCMD, CMD) Folsom Field-Cullman Regional Airport – Cullman, AL
Runway: 5,500 feet
(KGAD, GAD) Northeast Alabama Regional Airport – Gadsden, AL
Runway: 6,802 feet
(3M2) Double Springs-Winston County Airport – Double Springs, AL
Runway: 3,403 feet
(KANB, ANB) Anniston Regional Airport – Anniston, AL
Runway: 7,000 feet | FBO: Anniston Aviation
Related Destinations
Birmingham, AL Jet Charter Services | Request a FREE Quote
Request a Quote or give us a call at 1-888-987-5387 to speak with one of our Birmingham jet charter service brokers, and enjoy the most transparent, consultative service in the industry. We're standing by to go over all of the options for your upcoming charter flights, and can arrange luxury concierge services to complete your trip.