Private Jet Charter Jackson, MS
Private Flights to/from Jackson, MS
Charter a private flight to Jackson, the capital and urban hub of the state of Mississippi.
Renting a private jet to Jackson, MS is the most secure, comfortable and luxurious way to arrive. Avoid security checks, baggage claims, delays, cancellations, and other hassles with flying commercial. Choose the date & time of your flight, book your jet, then simply arrive for departure — no waiting, no lines, no hassles.
Private flyers can choose between 4 airports located within 20 miles of the city, including Jackson's international airport and two dedicated general aviation fields, allowing you to arrive closer to your home or office, or maximize your budget with reduced landing fees.
Jackson Air Charter Advisors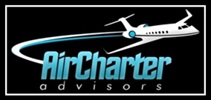 Air Charter Advisors arranges private jet charter service to/from Jackson, MS using the highest safety/service levels in private aviation. Our on-demand air charter services can have you in the sky in as little as 4 hours, and offer you instant access to thousands of private planes based in Mississippi and surrounding areas of the Gulf States, or wherever you're flying to or from. Enjoy all-inclusive quotes with competitive rates, arrange luxury concierge services to create a comprehensive journey.
Wyvern-certified, we hold safety as our number one priority, and we review third-party safety audits for all of the aircraft, operators and pilots we arrange. Once we've eliminated options that don't fit within our criteria, we present the aircraft options to you with all-inclusive, no-strings-attached charter quotes. All of the planes we arrange operated by Part 135 or 121 (or foreign equivalent) air carriers, flown by two pilots who have many hours as pilot of the make/model plane you're in.
Our aviation services include passenger air charter, medical flights, one-way routing, empty leg jet charters, VIP private jet rentals, executive charter service; airliner charters for large groups and sports teams, 25-100 hour jet cards, and more. We also offer services for current/potential aircraft owners, including sales/acquisitions, private jet marketing, and aircraft management.
Our brokers are available 24/7, and can handle all aspects of your private air travel. Contact us via e-mail or give us a call at to speak with a Jackson air charter advisors and go over all of the options for your private charter flight to Jackson, Mississippi.
---
Airports for Private Charter Flights to Jackson, MS
Choose between the following airports located within 20 miles of downtown Jackson, MS. The most popular choices are Hawkins Field and Bruce Campbell Field, two dedicated general aviation airports just 3 and 10 miles away, respectively, both equipped with an FBO for private jets and passengers. Flights can also be arranged to/from Jackson International, the only airport in the city offering customs & immigration on-site; the closest airport outside of the city with customs is located in Vicksburg, MS.
(KHKS, HKS) Hawkins Field – Jackson, MS
Runway: 5,387 feet | FBO: Hawkins Jet Center
(KJAN, JAN) Jackson–Evers International Airport – Jackson, MS
Runway: 8,500 feet | FBO: Atlantic Aviation
(KMBO, MBO, DXE) Bruce Campbell Field – Madison, MS
Runway: 4,444 feet | FBO: Madison Air Center
(KJVW, JVW) John Bell Williams Airport – Raymond, MS
Runway: 5,499 feet
Visit Jackson | Private Jet to Mississippi
Destinations > United States > Mississippi
Fly private to the city of Jackson, the capital city and urban center of Mississippi.
Jackson was named after General Andrew Jackson in honor of his role during the Battle of New Orleans and the War of 1812, and later serving as President of the United States.  The city is located in the Jackson Prairie region of Mississippi, and the Pearl River runs alongside the City of Jackson on its way to drain into the Gulf of Mexico.
Today, the city serves as the seat of Hinds County, and the Jackson MSA also includes the counties Copiah, Madison, Rankin, and Simpson, with its five-county metro population totaling nearly 540,000 residents. The city's slogan is "The City with Soul", having produced many prominent musicians in the genres of blues, gospel, folk, and jazz.
Jackson is home to a variety of industries, including machinery, electrical equipment, food processing, and primary/fabricated metals. The area surrounding the five county area focuses on agriculture and the development of livestock, soybeans, cotton, and poultry. Cal-Maine Foods, EastGroup Properties, and Trustmark Corporation all have headquarters based in Jackson.
Looking for the best hotel in the area? The Inn on Whitworth is located approximately 55 miles south down I-55, and is the only five-star hotel you'll find around the city. There are 4-star options available within the city, although they are limited to the Fairview Inn, and the Holiday Inn Jackson – Flowood, while the King Edward Hotel, Cabot Lodge, Jameson Inn, Green Light Inn, and the Old Capitol Inn offer unique accommodations for travelers staying in Jackson, MS.
Most of the top golf courses in the state are located along the Golf Coast, however, there are three renowned courses that make the top 10 list courses for golfing in the state of Mississippi: Annandale Golf Club is located in nearby Madsion; Dancing Rabbit Golf Club offer two courses (Azaleas & The Oaks) in Choctaw; and the Country Club Of Jackson is an all-new, centrally located course, set between the Pearl River and the Ross R Barnett Reservoir.
---
Private Aircraft for Charter Flights to Jackson, MS
When arranging your private flight to Jackson, you'll enjoy access to the following private planes based in Mississippi and around the United States. Choose between piston and turboprops for short flights, light to mid-size jets for interstate charter flights, or rent a long-range jet or VIP airliner for business groups and special events.
Do you have a second home in Madison, or planning an extended stay? Make sure to ask your broker about empty leg availability, which can reduce your charter flight by up to 75 percent; one-way routing can also be arrange if empty legs are not available.
No matter what your reason for flying private, give us your trip details and we'll gather the best aircraft and crew options for your flight. Do you have an aircraft preference that isn't listed below? Contact our brokers are they'll try to find one in your area.
---
Additional Airports
There are 10 additional airports located between 20 and 50 miles from Jackson, MS. Many of these airports will allows clients to arrive/depart closer to their homes, while other may reduce your flight cost with lower operating fees.
(7MS1) Eagle Crest Estates – Canton, MS
Runway: 3,800 feet
(M11) Copiah County Airport – Crystal Springs, MS
Runway: 4,001 feet
(17M) Magee Municipal Airport – Magee, MS
Runway: 3,108 feet
(2M4) G. V. Montgomery Airport – Forest, MS
Runway: 3,602 feet
(KVKS, VKS) Vicksburg Municipal Airport – Vicksburg MS
Runway: 5,001 feet | FBO: Vicksburg Airport Management Services
(87I) Yazoo County Airport – Yazoo City, MS
Runway: 5,001 feet
(1R7) Brookhaven-Lincoln County Airport – Brookhaven, MS
Runway: 5,000 feet | FBO: Brookhaven-Lincoln County
(08M) Carthage-Leake County Airport – Carthage, MS
Runway: 3,000 feet
(KTVR, TVR) Vicksburg Tallulah Regional Airport – Tallulah, LA
Runway: 5,002 feet
(M43) Prentiss-Jefferson Davis County Airport – Prentiss, MS
Runway: 3,197 feet
---
Related Destinations
---
Request a Quote | Jackson Jet Charter
Request a Quote or give us a call at 1-888-987-5387 to speak with one of our private jet charter Jackson, Mississippi brokers for your next luxury vacation, business trip, or special event.