Private Jet Charter Biloxi
Private Flights to Biloxi, MS
Rent a private jet to Biloxi, a city located on the Gulf Coast of Mississippi, and the shared seat of in Harrison County along with Gulfport, MS.
Biloxi is famous for Gulf Coast beaches and its array of casinos, and the city offers 3 airports within 20 miles to accommodate private jet and turboprop traffic. Our brokers are available to you 24 hours a day, and can have you in the sky in as little as 4 hours.
Our company was created to offer executive and leisure travelers the highest levels of safety & service in private aviation, and we never cut corners regarding aircraft maintenance, operator history or pilot experience. Wyvern-certified, we review third-party audits detailing aircraft, operators, and pilots, eliminating those that do not meet our strict standards.
Biloxi Air Charter Advisors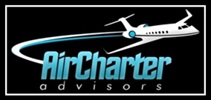 ACA offers on-demand private jet charter service to Biloxi, MS and other destinations in the counties of Hancock, Harrison, and Jackson. We offer access to a global fleet of private planes at a moment's notice, allowing you to travel on your terms. Choose the date & time you wish to fly to your preferred destination, select a private plane and book your flight, then simply arrive and board your flight using private terminals at your local airport.
Our services aren't limited to charter flights, either, arranging medical air ambulance flights, flights on empty leg jets, jet card membership programs, VIP private jet services and more; we can also market and manage your privately owned plane using the largest online marketplace in the on-demand charter industry.
Enjoy comprehensive quotes without any hidden fees, charges, or membership, as well as the most competitive rates at this level of service. Our transparent booking process ensures you get exactly what you asked for; never deal with having your plane switched the day of your flight. Call one of our brokers at 1-888-987-5387 or e-mail us with the details about your next flight.
---
Airports for Private Charter Flights to Biloxi, MS
Fly private to Mississippi's Gulf Coast and arrive/depart using one of the following airports located within 20 miles of Biloxi. The main airport serving the area is Gulfport-Biloxi International (GPT), featuring FBO services for private jets, their passengers, and their crew. Other options are available in Ocean Springs and Pascagoula, allowing clients to fly closer to home, or potentially reduce their charter rate.
(KGPT, GPT) Gulfport-Biloxi International Airport – Gulfport, MS
Runway: 9,002 feet | FBO: Million Air
(5R2) Ocean Springs Airport – Ocean Springs, MS
Runway: 3,500 feet
(KPQL, PQL) Trent Lott International Airport – Pascagoula, MS
Runway: 6,500 feet
Visit Biloxi | Private Jet to Mississippi's Gulf Coast
Destinations > United States > Mississippi
Since Hurricane Katrina devastated the Gulf Coast in 2005, Biloxi and Gulfport have been slowly rebuilding their images, along with their once strong tourism industries.
What started as a popular resort town for New Orleanians looking for a weekend escape continued drawing visitors throughout the 19th century to its beautiful Gulf Coast weather and major fishing industries. The middle of the 20th century saw the decline of Biloxi's seafood industry, but the economy rebounded during World War II when the city was chosen as the site of a new air force base, Keesler Air Force Base (KBIX).
Biloxi has become the nation's #2 destination for the gaming industry behind only Las Vegas, mostly due to the recent and upcoming closings of resorts in Atlantic City, NJ. The gaming industry adds 10,000's of jobs to the area, and more than 16 million people visit the resorts annually. Casinos located in the Biloxi-Gulfport area include:
There are a number of cafes, seafood, and fine dining restaurants downtown, offering a variety of cuisines such as Vietnamese, Mexican, Seafood, Chinese French, Indian, and more.
As previously mentioned, Biloxi is still known for it commercial seafood industry, despite the wreckage of Katrina, and the mess left by British Petroleum. If you're looking for the freshest catch of the day, you can enjoy a shrimp fishing charter, or ask one of our brokers how to charter your own private yacht after your private charter flight to Biloxi, MS.
---
Private Aircraft for Charter Flights to Biloxi
When flying private to Biloxi with Air Charter Advisors, you'll gain instant access to private jets, pistons, turboprops, and airliners located in your area. Our team searches the market to find the best aircraft options for your flight, complete with all-inclusive charter quotes and the highest levels of service in the industry.
Each private plane offer different capabilities, and it can be hard narrowing down your options to find the most cost effective flight. Giving your flight details to one of our brokers eliminates the guesswork, connecting you to a range of Wyvern-certified and ARGUS-platinum aircraft based around the world. Don't see your preferred plane listed here, or in our aircraft gallery? Inform one of our brokers, and they'll attempt to locate one for you if it fits within our standards.
---
Additional Airports | Gulf Coast of Mississippi
Client's flying private to the Gulf Coast of Mississippi can arrange their private jet charter into one of the following airports located between 20 and 35 miles from Biloxi, MS.
(66Y) Diamondhead Airport – Diamondhead, MS
Runway: 3,800 feet
(KHSA, HSA) Stennis International Airport – Bay St Louis, MS
Runway: 8,497 feet
(M24) Dean Griffin Memorial Airport – Wiggins, MS
Runway: 3,500 feet
(2R5) St. Elmo Airport – St. Elmo, AL
Runway: 3,998 feet | St. Elmo Airport
---
Related Destinations
---
Request a Quote | Biloxi Jet Charter
Request a Quote for your next private flight or speak with one of our brokers at 1-888-987-5387. Available 24 hours a day, our team is dedicated to arranging the best air charter service possible, and we offer comprehensive aviation services for private jet and turbo-prop owners.