Private Flights to Rochester, NY
Destinations > United States > New York
Hire a private jet to Rochester, the seat of Monroe County located in the northwestern region of New York state, and the birthplace of the Kodak moment.
Rochester is located on the shores of Lake Ontario and its the third-largest city in the state of New York, making it a popular destination for both business and luxury air travel.
Air Charter Advisors arranges on-demand jet charter service to Greater Rochester International (ROC), or one of more than a dozen airports within 50 miles inside Greater Rochester's Nine County Region. We offer all-inclusive, no obligation quotes for all domestic and international flight, and we can arrange a variety of VIP concierge services to complement your charter flight.
Rochester Air Charter Advisors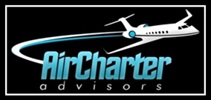 Air Charter Advisors offers the highest levels of safety and service for private flights to/from Rochester and surrounding areas of the Western NY. Enjoy instant access to thousands of planes and pay-as-you-go service without fees, charges, membership or other nonsense added in. We offer the most straight-forward, transparent booking process in the industry, and our Wyvern-broker certification gives client peace of mind when arranging their charter flights.
Our brokers check into third-party audits that detail aircraft, operators and pilot history, allowing us to find the best options for your flight while maintaining compliance with our high safety standards. Every plane we arrange is operated by Part 135 or 121 (or foreign equivalent) air carriers, and we utilize veteran pilots who carry a substantial experience in the make/model you're chartering.
Our brokers also check into one-way routing and potential empty leg charter flights to reduce the cost of your flight, and we can arrange helicopter rentals, yacht charters, ground transportation, catering and a variety of luxury concierge services for executive and luxury travelers looking to make the most of their time in Monroe County.
Our team can also assist corporate and VIP flyers with jet cards, fractional ownership, private plane acquisitions, and aircraft sales; we can also market and manage your plane using the largest online marketplace for on-demand charter flights. Call us at 1-888-987-5387 or request a quote for your private charter flight to Rochester, NY.
---
Airports for Private Charter Flights to Rochester, NY
The best way to arrive is by renting a private jet to Greater Rochester International (ROC), a 3-runway airport located just 6 miles southwest of downtown, and home to two FBOs for quick and discrete air travel. Clients chartering a piston or turboprop aircraft may be able to reduce their flight cost by utilizing smaller local airports dedicated to general aviation, including the following airports located within 25 miles.
(KROC, ROC) Greater Rochester International Airport – Rochester, NY
Runway: 8,001 feet | FBO: JetSmart Aviation – US Airports Flight Support
(7G0) Ledgedale Airpark – Brockport, NY
Runway: 4,206 feet
(5G0) Le Roy Airport – Le Roy, NY
Runway: 3,854 feet
(D38) Canandaigua Airport – Canandaigua, NY
Runway: 5,500 feet | FBO: MFC Aviation Services
(KSDC, SDC) Williamson-Sodus Airport – Williamson/Sodus, NY
Runway: 3,801 feet
---
Related Destinations
---
Visit Rochester | Private Jet to Western New York
Destinations > United States > New York
Fly private to Rochester, the third largest city in the state of New York and the defacto capital or amateur photography before the world went digital.
The shores of Lake Ontario lie to the north of Rochester, while the Genesee River flows northwards through it, spilling over a trio of waterfalls in the heart of the city — no wonder it became known as "Kodak Town" and the birthplace of the Eastman Kodak Company.
Having always been defined by water, it was one of the country's original boom towns, rising to prominence with its flour mills powered by the Genesee, and eventually becoming major manufacturing hub/trade port with grain going east and goods heading west.
Notable universities including the University of Rochester and Rochester Institute of Technology are home to renowned research programs, and companies based here, including Kodak, Bausch & Lomb, Gleason and Xerox, are responsible for several important inventions and innovations in consumer products.
Today, the Greater Rochester is home to more than 1.8 million people in its Nine County Region (Genesee, Livingston, Monroe, Ontario, Orleans, Seneca, Wayne, Wyoming, and Yates), making it the 3rd largest city behind Buffalo and NYC. It's the gateway to New York's Finger Lakes region, and an ideal destination to explore Western New York.
---
Private Aircraft Options for Rochester Charter Flights
Chartering your private flight to Rochester with Air Charter Advisors gives you access to the following private planes located in New York State, across the country, and around the world. You can fly in as little as 4 hours, quickly departing via private terminals on both side of your flight.
All of the planes we arrange are operated by Part 135 or 121 (or foreign equivalent) air carriers, and we use two pilots with a wealth of experience in the make/model aircraft you're renting, and never pilots fresh out of flight training.
Speak to one of our jet charter brokers to discuss all of the potential aircraft options for your flight, including empty leg private jets, one-way routing, or specially equipped medical aircraft for medical and non-emergency charter flights.
---
Additional Airports
Private flyers heading to the Northwest New York State area can arrive/depart using one of the following airports in the Greater Rochester Nine County Region (Genesee, Livingston, Monroe, Ontario, Orleans, Seneca, Wayne, Wyoming, and Yates), all located between 25 and 50 miles from downtown Rochester.
(KGVQ, GVQ) Genesee County – Batavia, NY
Runway: 5,499 feet | FBO: Genesse County
(01G) Perry–Warsaw Airport – Perry, NY
Runway: 3,429 feet
(KDSV, DSV) Dansville Municipal – Dansville, NY
Runway: 3,500 feet
(9G3) Akron Airport – Akron, NY
Runway: 3,268 feet | FBO: Akron Airport
(KPEO, PEO) Penn Yan Airport – Penn Yan, NY
Runway: 5,499 feet
(0G7) Finger Lakes Regional – Seneca Falls, NY
Runway: 4,592 feet
(KHTF, HTF) Hornell Municipal – Hornell, NY
Runway: 5,000 feet
(B16) Whitford's Airport – Weedsport, NY
Runway: 3,630 feet
(KBQR, BQR) Buffalo-Lancaster Regional – Lancaster, NY
Runway: 3,199 feet | FBO: Buffalo Lancaster
---
Request a Rochester Jet Charter Quote
Request a Quote or give us a call at 1-888-987-5387 to speak with one of our Private Jet Charter Rochester brokers to arrange your charter flight to Western New York.