Plattsburgh Jet Charter
Private Flights to Plattsburgh, NY
Air Charter Advisors arranges on-demand jet charter service to/from Plattsburgh, a city in upstate New York and the seat of Clinton County.
Plattsburgh is situated along the western shores of Lake Champlain, and offers quick connections to Montreal to the north, Albany to the south, and Burlington to the east. Private jet charter flights allow clients to arrive at Plattsburgh International Airport (PBG), a great way to reach the Adirondack Mountains State Park, Lake Placid, and a variety of popular tourist destinations in the Champlain Valley.
Choose from our network of thousands of private jets for your flight, including Citations, Hawkers, LearJets, Falcons, Challengers, Gulfstreams, Globals, and more, as well as group charters on regional and VIP airliners. We utilize some of the highest safety standards in aviation, and we offer the most competitive rates at this level of service. Add an Air Charter Advisor to your flight plan.
Plattsburgh Air Charter Advisors | Private Jet Charter Brokers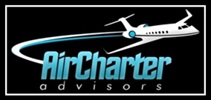 Safety is the most important aspect of every flight we arrange to/from Plattsburgh, whether it's a short-hop flight between Montreal or NYC, a super mid-size jet flying executive groups to South Florida, or a corporate charter airliner traveling across the Atlantic. Our brokers are Wyvern-certified, an accreditation earned by less than 2% of charter brokers around the world, and we review their third-party safety and maintenance audits to verify compliance with our standards, giving you peace of mind when arranging your jet charter flight.
We've built relationships with private jet providers worldwide to offer the best deals and rates for our clients, and we can complement your luxury jet charter with a host of luxury concierge services. Our private jet charter services also include medical charter flights, VIP jet rentals, empty leg jet charters, and private flights for elected officials/members of government, and jet card programs, aircraft sales/acquisition, and private plane management is also available.
From passenger charter flights, helicopter transfers, luxury yacht rentals, ground transportation and other special requests – consider Air Charter Advisors your comprehensive source for private aviation in Plattsburgh and surrounding areas of upstate New York. Our Plattsburgh jet charter brokers are available 24 hours a day, 7 days a week to answer any questions you may have regarding your private flight.
Call us at 1-888-987-5387 (JETS), or e-mail us via our contact page for more information. All of our quotes are free and non-committal, and we can have you in the sky in as little as 4 hours notice.
---
Airport for Private Charter Flights to/from Plattsburgh, NY
Private jet charters can arrive/depart via Plattsburgh International (PBG), the main international airport serving upstate New York and the Adirondack region. It's runway measures well over 11,000 feet and has a massive apron to accommodate high volumes of airline traffic and cargo, there are no night curfews or flight restrictions, and it enjoys calm weather year-round with a 97% VFR rate. It's also a Foreign Trade Zone and Empire Zone, creating a virtually tax free business environment for a variety of enterprises, and markets itself as "Montreal's U.S. Airport", with most signs posted in French and English.
(KPBG, PBG) Plattsburgh International Airport – Plattsburgh, NY
Runway: 11,759 feet | FBO: Volo Aviation
(KBTV, BTV) Burlington International Airport – South Burlington, VT
Runway: 8,319 feet | FBO: Heritage Aviation
(KFSO, FSO) Franklin County State Airport – Highgate, VT
Runway: 3,001 feet
Visit Plattsburgh, NY | Private Jet to Plattsburgh Int'l (PBG)
Destinations > United States > New York
Charter a private flight and visit Plattsburgh, a city located in upstate NY approximately 60 miles north of the Adirondack Mountains, and just south of the US/Canadian border. The Saranac River flows through the city into Lake Champlain, and Plattsburgh is home to a rich history as an important water thoroughfare and military base.
It's strategic location near the Canadian border served an important role in several battles during the American Revolution and the War of 1812. Later during the Cold War, the city took on a prominent military role and was home to Plattsburgh Air Force Base (PAFB), now the site of the international airport. It also served as home to the Strategic Air Command's primary wing on the U.S. East Coast thanks to its desirable geographic location.
Over the years since converting from military to commercial airfield, Plattsburgh International has been adopted as "Montreal's New York airport" and has become a popular choice for Canadians looking for budget fares on seasonal flights to Florida and Las Vegas. Many one-way and empty leg charter flights are arranged for seasonal travel to winter homes.
Today, Plattsburgh is home to one of the largest population centers in upstate New York. For inbound flights visiting the area, it's located in close proximity to popular tourist towns including Saranac Lake, Tupper Lake, and Lake Placid, the host site for the 1980 Winter Olympics famous for it's USS-USSR "Miracle on Ice" hockey game.
Visitors to Lake Placid can still check out its Winter Olympics summer training facility where you can check out ski jumping, aerial jumping, figure skating, and other winter sports, and direct flights on piston and turbo-prop aircraft can easily be arranged using Lake Placid Airport (LKP), with a runway measuring just over 4,100 feet.
Did you know: Peter Frampton recorded many of the songs from his iconic album Frampton Comes Alive! from the campus of SUNY Plattsburgh. Want a charter broker to show you the way to the best air charter service? We offer the highest levels of private jet charter service to/from destinations around the world, day after day.
---
Aircraft Rentals for Plattsburgh Jet Charter Flights
Fly private to Plattsburgh International with ACA air charter service and enjoy on-demand access to the following private jets and airliners. You can also enjoy free, all-inclusive quotes without any commitment, competitive rates compared to fixed jet card pricing, and a transparent, hassle-free booking process.
Deciding which plane if best suited for your flight can be difficult, since every plane is designed to perform different missions based on a variety of factors including distance, fuel, passenger amount and more. Having an Air Charter Advisor on your team removes all of the guesswork, connecting you to the best planes for each and every flight. Let us know if you have a preferred aircraft type, and if you don't see yours listed below, contact one of our brokers.
---
Additional Airports
There are 4 additional airports located approximately 35-40 nautical miles from Plattsburgh, offering clients the ability to arrive directly in Lake Placid (LKP), Saranac Lake, or just north of the border in St. Jean, Canada. While most private jets will be able to utilize Adirondack Regional (SLK), flights may be limited to turbo-prop and select light jets for flights to Lake Placid, Saint-Jean, and Malone-Dufort.
(KLKP, LKP) Lake Placid Airport – Lake Placid, NY
Runway: 4,196 feet
(CYJN, YJN) Saint-Jean Airport – St. Jean, QC
Runway: 4,012 feet
(KMAL, MAL) Malone-Dufort Airport – Malone, NY
Runway: 3,994 feet
(KSLK, SLK) Adirondack Regional Airport – Saranac Lake, NY
Runway: 6,573 feet
---
Related Destinations
---
Request a Quote | Private Jet Charter Plattsburgh, NY
Looking to fly private directly to Plattsburgh on the date & time of your choice? ACA Private Jet Charter Service allows clients to fly when they want, where they want, and avoid the connecting flights and unnecessary layovers of flying commercial.
Request a free, no commitment charter quote or give us a call directly at 1-888-987-5387 and discuss your flight with one of our Plattsburgh jet charter brokers. We offer the highest levels of service, flexibility, safety and the most competitive pricing in the on-demand private jet charter ma.