Private Jet Charter Venice, Italy
Private Flights to Venice, Italy
Rent a private jet to the beautiful canal city of Venice, Italy. Located along the Venetian lagoon in the Vento region of Northern Italy, Venice is one of the most visited cities in Europe, and a popular holiday destination for private jet travelers.
Renting a private jet to Venice Marco Polo Airport (VCE) is the most luxurious way to start your Venetian holiday, and our company offers the highest standards in luxury air travel.
Air Charter Advisors allows clients to enjoy the highest levels of safety, comfort and anonymity. We specialize in high-level VIP service on all domestic and international routes, and our commitment to passenger safety, attention to detail and high service standards set us apart from other air charter companies.
Venice Air Charter Advisors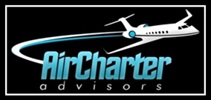 ACA holds some of the highest safety & service standards in private aviation, and we're available 24 hours a day and 7 days a week to meet your needs at a moment's notice, whether you're in the United States, or a resident of Italy. We can also arrange luxury concierge services including helicopter, yachts and automobiles to create the perfect complement to your luxury flight.
Our private jet charter company is Wyvern-certified, and all of the planes we use for flights to Venice are operated by FAR Part 135 or 121 (or foreign equivalent) air carriers. Our team offers personal, all-inclusive air charter service to all private flyers, including C-level executives, VIP/celebrities, family offices, government officials, NGOs, personal assistants and leisure travelers from around the world.
Gain the peace of mind you get from arranging your Venice private jet charter with a broker you can trust, and we'll become your private aviation solution for luxury air charters, aircraft acquisition and private plane management around the world.
Request a quote now, or give us a call at 1-888-987-5387 to book your charter flight. Our brokers can arrange everything from gourmet in-flight catering, luxury ground transportation, or any special requests you may have for your flight – consider our team your go-to source for all your private aviation needs in Venice, Italy.
Venice 
Airports for Private Jet Charters
Private aviation allows clients to utilize more than 1,000 times the number of airports available with commercial flights. You'll also be use private terminals to avoid security lines, baggage claims, traffic congestion, and other hassles to make the most of your time.
(LIPZ, VCE) Venice Marco Polo Airport
Alias: Aeroporto di Venezia-Tessera
Runway: 10,827 feet | 9,121 feet
FBO: Argos VIP | SAVE Group | Signature Flight Support | Sky Services | Universal Aviation Italy
Hours: 24 hrs
Customs & Immigration: Yes; +39 041 260 5920
http://www.veniceairport.com/
(LIPV) Venice-Lido Airport
Alias: Giovanni Nicelli Airport | San Nicolo
Runway: 3,261 feet (grass)
Hours: 09:00 – 18:00 LT
Customs: 3 hrs PNR
http://www.aeroportonicelli.it/
(LIPH, TSF) Treviso Airport
Alias: Treviso-Sant'Angelo Airport
Distance: 24 miles N (40 km) 
Runway: 8,192 feet
FBO: Sky Services
Hours: 24 hrs
Customs & Immigration: Yes; +39 0422 315 260
Aircraft Options for Charter Flights to Venice, Italy
When arranging your private flight with us, you'll gain access to the following private planes based around the world. All of the planes we utilize are operated by FAR Part 135 or 121 (or foreign equivalent) air carriers, and many transient jets that are based in Venice may become available, creating the potential for an empty leg charter flight.
Check out our Aircraft Gallery for more details on all of the planes available for Venice air charter service, and if you don't see your preferred aircraft type listed below, speak to one of our brokers and they will locate one for you.
Piston | Turbo Props
Beech Baron 58
Cessna 340
Cessna Conquest II
Cessna Grand Caravan
Cessna Stationair
Cirrus SR-22
King Air 90
King Air 100
King Air 200
King Air 250
King Air 300
King Air 350
Piaggio Avanti II
Pilatus PC-12
Piper Cheyenne
Piper Malibu
Piper Matrix
Piper Meridian
Piper Navajo Chieftain
Piper Seneca
View all Pistons and Turbo-Props
VLJ | Light Jets | Super Light
Beechjet 400 / 400A
Cessna Citation Bravo
Citation CJ
Citation CJ2 / CJ2+
Citation CJ3 / CJ3+
Citation CJ4 / CJ4+
Citation Encore
Citation M2
Citation Mustang
Citation Ultra
Eclipse 500
Hawker 400XP
Honda Jet
Lear Jet 31 / 31A
Lear Jet 35 / 35A
Lear Jet 40 / 40XR
Lear Jet 45 / 45XR (SLJ)
Nextant 400XT
Phenom 100
Phenom 300 (SLJ)
View all VLJ | Light Jets | Super Light
Mid-Size | Super-Mid Size Jets
Cessna Citation Excel / XLS
Citation Sovereign
Citation X (10)
Challenger 300 / 350
Falcon 50 / 50EX
Gulfstream G150 / G200 / G280
Hawker 700
Hawker 800 / 800A / 800XP / 850XPi
Hawker 900 / 900XP
Hawker 1000 / 4000
Lear 55
Lear 60 / 60XR
Legacy 500
View all Mid-Size and Super Mid-Size Jets 
Large | Heavy Jets
Challenger 601
Challenger 604 | 605
Challenger 850
Embraer Lineage 1000
Falcon 900 / LX
Falcon 2000 / EX / LX / LXS
Global 5000
Gulfstream G450
Gulfstream GIV / G4
Gulfstream GIV-SP / G4 SP
Lear 70 /75 
Legacy 600
Legacy 650
View all Heavy | Large Jets
Ultra-Long Range Jets
Falcon 5X
Falcon 7X
Falcon 8X
Global Express / XRS
Global 6000
Global 7000
Global 8000
Gulfstream GV / G5
Gulfstream G550
Gulfstream G600
Gulfstream G650 / ER
View all Long Range Jets
VIP Jumbo Jet Airliners
Airbus ACJ-318 Elite Corporate Jet
Airbus ACJ-319 VIP
Airbus ACJ-320 VIP
Airbus ACJ-321 VIP
Boeing Business Jet BBJ / BBJ2 / BBJ3
Boeing B-727 VIP
Boeing B-737 VIP
Boeing B-747 VIP
Boeing B-757 VIP
Boeing B-787 Dreamliner VIP
Bombardier CRJ-200
View all VIP Corporate Airliners
Visit Venice | Private Jet to Venezia
Destinations > Europe > Italy
Experience the history and wonder of Venice, Italy – an enchanting city seemingly built upon water. The Republic of Venice was major economic and maritime power, the world's first international financial city, and an important center for the arts, music, literature and more during the Middle and Renaissance Ages.
Today, Venice (Venezia) offers private jet charter clients a romantic ambiance unlike any other, with waterfront palazzos, churches and cafes that make drifting down the Grand Canal in a gondola feel like floating through paintings found in local museums. The Venetian Lagoon and part of the city are listed as a World Heritage Site, and more than 20 million tourists visit the city every year.
Attractions & Landmarks
Enjoy private air charter service to Venice, a lagoon sanctuary virtually untouched over the last six centuries, creating an incredibly unique atmosphere for luxury travels to explore.
Capital of the Veneto region and situated on a group of more than 100 small islands, Venice is separated by canals and linked by bridges.
The city has more than 400 bridges, and it's known as both the "City of Bridges" and "City of Canals" — the city holds many other nicknames known around the world, including "La Dominante", "Serenissima", "Queen of the Adriatic", "City of Water", "City of Masks", and "The Floating City".
Venice is one of the most disproportionately visited cities in Europe, home to 56,000 residents compared to more than 20 annual million tourists, but its romantic charm remains the same, and it's breathtaking setting, rich history and array of landmarks and museum are still a major draw.
Built in Venetian Gothic style, Doge's Palace is one of Venice's main landmarks, while the Basilica San Marco (St. Mark's Basilica) is the most famous church in Venice, and one of the world's finest examples of Byzantine architecture.
Districts
The main districts you'll want to visit after your provate flight arrives are known as the "Sestieri", made up of Cannaregio, Castello, Dorsoduro, San Polo, Santa Croce and San Marco. This is where the most famous monuments and landmarks will be found, and where most selfies will be snapped. Additional districts worth a visit are Isola Della Giudecca and Lido di Venezia, while other important islands located within the lagoon include Murano, Torcello, San Francesco del Deserto, and Burano.
Doge's Palace
San Marco, 1, 30124 Venezia, Italy
+39 041 271 5911
http://palazzoducale.visitmuve.it/
Basilica San Marco
San Marco, 328
+39 041 270 8311
http://www.basilicasanmarco.it/
Galleria dell'Accademia
Campo della Carità
+39 041 520 0345
http://www.gallerieaccademia.org/the-museum/
Peggy Guggenheim Collection
Dorsoduro, 701-704
+39 041 240 5411
http://www.guggenheim.org/venice
Piazza San Marco
http://www.italyguides.it/en/st-mark-s-square
Teatro La Fenice
Campo San Fantin, 1965
+39 041 786 511
http://www.teatrolafenice.it/
Events
April through early June is a great time to charter a private flight and visit as the weather is more mild and comfortable. In the summer months however, the island city shimmers in its summer haze like an impressionist's work of art.
Art Biennale (odd years) and Architecture Biennale (even years) take place from June through November, while vibrant festivals featuring some of the world's premier artists continue taking over the fall and winter months – the Venice Film Festival takes place in late-August/early-September; the world-famous Carnevale is held forty days before Easter and leads up to Shrove Tuesday.
Luxury Hotels
Venice is one of Italy's top travel cities, known for it's winding canals and beautiful architecture. Enjoy an unforgettable experience traveling via private jet charter to a beautiful, romantic setting along Italy's northeastern coast.
Many five-star hotels and resorts are available, where you can enjoy the benefits of staying at one of the top accommodations along the Venetian waters.
The Gritti Palace
Campo Santa Maria del Giglio 2467, 30124 Venezia, Italy
+39 041 794 611
http://www.thegrittipalace.com/
San Clemente Palace Hotel & Resort
di, Isola San Clemente, 1, 30124 Venezia, Italy
+39 041 475 0111
http://www.kempinski.com/venice/san-clemente-palace/
Danieli Hotel
Sestiere Castello, 4196, 30122 Venezia, Italy
+39 041 522 6480
http://www.danielihotelvenice.com/
JW Marriott Resort & Spa
Isola delle Rose, Laguna di San Marco, 30133 Venezia, Italy
+39 041 296 8111
http://www.marriott.com/venice-resort-and-spa/
The Westin Europa & Regina
S. Marco, 2159, 30124 Venezia, Italy
+39 041 240 0001
http://www.westineuropareginavenice.com/
Bauer Il Palazzo
San Marco, 1413/d, 30124 Venezia, Italy
+39 041 520 7022
http://www.ilpalazzovenezia.com/
Centurion Palace
Dorsoduro, 173, 30123 Venezia, Italy
+39 041 342 81
http://www.centurionpalacevenezia.com/
Boscolo Venezia, Autograph Collection
Fondamenta Madonna dell'Orto, 3500, Venezia, Italy
+39 041 220 8111
http://venezia.boscolohotels.com/
Belmond Hotel Cipriani
Giudecca, 10, 30133 Venezia, Italy
+39 041 240 801
http://www.belmond.com/hotel-cipriani-venice/
Additional Airports
(LIPU, QPA) Padova Airport
Distance:
22 nautical miles
Alias:
Padua "Gino Allegri" Airport
Runway:
 3,681 feet
Hours:
07:00 LT – SS + 30
Customs:
3hrs PNR; +39 049 870 2626
www.padova-airport.it
(LIDA) Asiago Airport
Distance:
42 nm
Runway:
3,599 feet
Hours:
09:00 – 19:00 LT
Customs:
N/A
http://lida.aero/
(LIPF) Ferrara Airport
Distance:
52 nm
Alias:
Aeroclub "R. Fabbri" Ferrara
Runway:
2,690 feet
Hours:
Wed, Sat-Sun 08:00 – 18:00 LT
Customs:
N/A
http://www.aecferrara.it
---
Related Destinations:
---
Venice Jet Charter Services | Request a Quote
Request a Quote or give us a call at 1-888-987-5387 to speak with one of our Venice Jet Charter service brokers for your next luxury vacation, business trip, or special event.