Private Jet Charter Munich
Private Flights to/from Munich, Germany
Rent a private jet to Munich (München), the capital city of Bavaria and world-famous famous for its architecture, culture, and the annual Oktoberfest celebration.
Not only is it a major hub in Europe for art, education, and tourism, but it's a major German center for business and finance, and a popular destination for executive charter flights.
Hiring a private jet into (EDDM, MUC) Munich International Airport is the most comfortable, secure and comfortable way to fly, and ACA is here to offer the highest standards in executive and leisure travel.
Air Charter Advisors, the premier private air charter broker for executive and corporate jet rentals, offers on-demand private jet charter service to/from Munich, Germany. We have access to thousands of private jets and turbo-props based in Germany and around the world, and we're confident we can arrange the right aircraft for your trip, whether you're flying internationally or domestically.
Munich Air Charter Advisors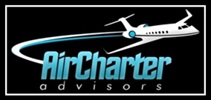 Our company holds some of the highest service and safety standards in the private aviation industry, and that's exactly what you want when working with a broker. ACA will be available 24 hours a day and 7 days a week to ensure that your needs are met exactly when needed, whether you're in the United States or a resident of Deutschland.
Our private jet charter company is Wyvern-certified, and all of the charter planes we use for flights to Munich, Germany are operated by FAR Part 135 or 121 (or foreign equivalent) air carriers. Our Munich Air Charter Advisors offers personal, all-inclusive private air charter service to a variety of distinguished clientele, including C-level executives, VIP/celebrities, government officials, personal assistants and leisure travelers from around the world.
Request a quote now, or give us a call to book your private flight. From arranging gourmet in-flight catering, luxury ground transportation, helicopter lifts and any other requests you may have – consider our Munich Private Jet Charter Service your one-stop shop for all things private aviation in Germany.
Munich Airports for Private Jets
Munich offers 3 major private jet airports for charter flights. Most trips arrive/depart at Munich International Airport (EDDM, MUC), the 2nd busiest German airport behind Frankfurt, and the 7th busiest airport in Europe. Augsburg and Manching are popular business jet hubs just outside of the city. After providing us with your trip details, we can help to arrange the right aircraft and flight itinerary that best suit the goals of your trip.
(EDDM, MUC) Munich International Airport — München, Germany
Alias: Franz Joseph Strauß Munich Airport
Runway: 13,123 feet
FBO & Handlers: 7 available
(EDMA, AGB) Augsburg Airport — Augsburg, Germany
Alias: Flughafen Augsburg
Runway: 5,230 feet
FBO & Handlers: 1 available
(ETSI, IGS) Ingolstadt Manching Airport — Manching, Germany
Alias: Fliegerhorst Ingolstadt/Manching
Runway: 9,645 feet
FBO & Handlers: 1 available
Munich
Aircraft Charters
Munich is one of the busiest private aviation markets in Germany, and our team has access to the following Wyvern-certified aircraft for your flight. Every business aircraft we utilize for charter service is operated by FAR Part 135 or 121 (or foreign equivalent) air carriers, using only veteran pilots in the private jet you're renting.
ACA will provide you with a variety of aircraft options based on the goals and budget of your trip, allowing you to charter a cost-effective aircraft, or the most luxurious, stylish corporate jet on the market. Check out our Aircraft Gallery for more details on all of the aircraft available for your trip.
If you don't see your preferred aircraft listed below, speak to one of our brokers and they will locate one for you.
Pistons | Turboprops
Cessna Caravan 208
Cessna Conquest
Cessna Stationair
King Air 90
King Air 100
King Air 200
King Air B200
King Air 300
King Air 350
Pilatus PC-12
Piper Cheyenne
Piper Meridian
Piper Navajo
Piper Seneca
View our list of Pistons and Turbo-Props
VLJ | Light Jets
Cessna Citation Mustang (VLJ)
Honda Jet (VLJ)
Phenom 100 (VLJ)
Eclipse 500 (VLJ)
Beechjet 400
Cessna Citation CJ2
Cessna Citation CJ3
Citation Ultra
Citation Encore
Falcon 10
Hawker 400 XP
Lear 31
Lear 35
Lear 40
View our list of VLJ and Light Jets
Midsized Jets
Citation X
Citation Excel
Hawker 800A
Hawker 800 XP
Hawker 900 XP
Hawker 1000
Hawker 4000
Gulfstream 100
Gulfstream 150
Gulfstream 200
Learjet 45
Learjet 55
Learjet 60
View our list of Midsize and Super Midsize Jets 
Heavy Jets
Gulfstream V | G550
Gulfstream V
Gulfstream IV | G4
Global 5000
Global Express
Challenger SE
Challenger 600 series
Challenger 605
Challenger 300
Falcon 50
Falcon 900
Falcon 2000
Embraer Legacy
View our list of Heavy Jets and VIP airliners
Visit Munich, Germany
Destinations > Europe > Germany
Charter a private flight and arrive in Munich, the Bavarian capital and one of Germany's most popular destinations. Despite Berlin becoming the capital of Germany again in the 1990's, Munich remains Deutschland's number-one place for art, science, and culture.
The legacy left behind by Bavarian Kings leaves plenty of attractions and events for our private jet clientele to enjoy, including a beautiful, historic city center; an array of museums and galleries; the world's largest beer festival, and Bayern Munich, the most famous and successful football club in Germany.
Many travelers are captivated by Munich's stunning architecture, and although it suffered heavy bombing during WWII, many of its historic buildings have been rebuilt and appears as it did in the 1800's, including the Frauenkirche, its largest church, and Neues Rathaus, its famous city hall.
Attractions and Activities
Traveling to Munich via luxury private jet, you can immerse yourself in a city with a cultural scene that is second to none, famous for beautiful architecture and the annual world-famous Oktoberfest beer celebration.
Munich is located along the river Isar, and is home to centuries-old buildings and numerous museums. It's a major cultural, technology and educational center, and it has one of the strongest economies in Europe.
Beer fanatics can indulge in boot-sized drafts served in cavernous beer halls, and should start by heading over to the Hofbräuhaus, serving the best in Bavarian hops since 1589.
Check out more of our recommendations for luxury travelers staying in Munich, Germany.
English Garden (Englischer Garten)
Along the Isar River
+49 (89) 386 66390
http://www.muenchen.de/int/en.html
Marienplatz
Marienplatz 1
+49 (89) 386 66390
http://marienplatz.de/
München Residenz
Residenzstraße 1
+49 (89) 290671
http://www.residenz-muenchen.de/englisch/residenc/index.htm
Neuschwanstein Castle
Neuschwansteinstraße 20, 87645 Schwangau
+49 (83) 629 30830
http://www.neuschwanstein.de/englisch/tourist/index.htm
Deutsches Museum
Museumsinsel 1
+49 (89) 21791
http://www.deutsches-museum.de/en
Asam's Church
Sendlinger Str. 32
+49 (89) 236 87989
https://www.erzbistum-muenchen.de/default.aspx
Nymphenburg Palace (Schloss Nymphenburg)
Schloß Nymphenburg 1
+49 (89) 179 080
http://www.schloss-nymphenburg.de/englisch/palace/
BMW Museum
Am Olympiapark 2
+49 (89) 1250 16001
https://www.bmw-welt.com/en.html
New Town Hall (Neus Rathaus)
Marienplatz 8
+49 (89) 23300
http://www.muenchen.de/sehenswuerdigkeiten/orte/120394.html
St. Peter's Church
Rindermarkt 1,
+49 (89) 2102 37760
http://www.muenchen.de/int/en/sights/churches/church-of-st-peter.html
Theatine Church
Salvatorplatz 2A
+49 (89) 210 6960
http://www.theatinerkirche.de/index.php?cID=1&set_language_id=2
Climate
The Bavaria region has a continental climate thanks to its proximity to the Alps – summers in the city are warm and pleasant with an average maximum in the low 70's, and last from May until September; winters last from December to March, and while the city experiences cold winters, heavy rainfall is rarely seen in the winter.
Executive Flights
Executive Charter Flights to Munich
Munich is home to the strongest economy of any German city and it's the economic center of southern Germany. It's a major financial center and a Global city, with major companies headquartered in the city including Siemens, BMW, MAN, Allianz and Rohde & Schwarz.
Munich is the top city in Europe for publishing, and a major broadcasting center in Germany. The city is also home to the Bavaria Film Studios, one of Europe's largest production studios.
Does your executive team need to charter a business jet to Munich, Germany? Air Charter Advisors can handle all of the details for your private flight!
Many executive and corporate flight departments contact us to charter these flights, as our due-diligence processes meet the same FAA standards applied for their own corporate aircraft fleets, some of the highest standards in the aviation industry.
ACA provides competitive rates on a wide range of sleek business jets with executive configurations available, including essential amenities such as on-board Wi-Fi, spacious cabins and gourmet in-flight catering.
No matter which type of aircraft you prefer, our business aviation team will be available to you 24/7 to help plan your upcoming executive flight to Munich, Germany.
Luxury Hotels
Munich, the capital of Bavaria and located in southern Germany, is the country's third-largest city. Enjoy flying across the Atlantic on a luxury jet to Munich (München) in the fall, where you can experience the famous German tradition "Oktoberfest" in the beer festival's hometown.
Many five-star hotels and resorts are available, where you can enjoy the benefits of staying at one of the city's top accommodations. The Hilton Airport Hotel offers an upscale, convenient five-star stay for business jet travelers. Those chartering a luxury private flight for a vacation getaway can experience all the Bavarian capital has to offer by staying at any of the following luxury hotels.
Additional Airports
(EDMO, OBF) Oberpfaffenhofen Airport — Oberpfaffenhofen, Germany

(ETSL) Lechfeld Airport — Lagerlechfeld, Germany

(ETSA) Landsberg Lech Airport — Penzing, Germany

(ETSN) Neuburg Airport — Neuburg, Germany

(EDMN) Mattsies Airport — Mindelheim, Germany

(EDME) Eggenfelden Airport — Eggenfelden, Germany
Related Destinations
Munich Jet Charter Services | Request a FREE Quote
Request a Quote or give us a call at 1-888-987-5387 to speak with one of our Munich Jet Charter service brokers. We're available for you by phone and email 24 hours a day, 7 days a week. When using our private aviation service, you can expect quick response times and an easy, hassle-free booking process.