Private Flights to White Plains, NY
Destinations > United States > New York
Rent a private jet and fly to White Plains, the county seat and commercial hub of Westchester County located just north of New York City.
Chartering a private plane or helicopter to (KHPN, HPN) Westchester County | White Plains Airport is the most convenient and secure way to get in and out the city, and our team was created to offer the highest standards in executive and leisure travel.
White Plains Air Charter Advisors
Air Charter Advisors offers on-demand private jet charter service to/from White Plains, New York. Our team has access to thousands of private jets and turbo-props based locally and around the world, allowing us to arrange the perfect aircraft for your trip, whether flying domestically or internationally.
Enjoy the peace of mind you get from working with a broker you can trust, and we'll be your aviation solution for luxury air travel, aircraft acquisition and private jet management in White Plains, NY.
Call or request a quote for your upcoming flight to White Plains, New York. Our team is here to help you with all of your private aviation needs, arranging ground transportation, helicopter lifts and accommodating any other special requests – consider our White Plains Jet Charter service your one-stop shop for all things private aviation in the Empire State.
---
Airports for Private Charter Flights to White Plains
Our White Plains Jet Charter service was created to provide busy corporate executives, executive assistants, and leisure flyers in New York and its surrounding metropolitan areas with a one-on-one consultative aviation experience. When using our on-demand air hire services, you can choose to depart or arrive into any of the following local airports in the White Plains area:
(KHPN, HPN) Westchester County Airport | White Plains Airport – White Plains, NY
Longest Runway: 6,549 feet
(KDXR, DXR) Danbury Municipal Airport – Danbury, CT
Longest Runway: 4,422 feet
Heliports for White Plains Helicopters
If you require helicopter charter service while in New York, Air Charter Advisors can arrange for you to arrive/depart at the following Heliports in Manhattan. We can arrange executive helicopter charters for business meetings, conferences and other events, as well as leisure travel between White Plains and attractions such as Manhattan, the U.S. Open and other events.
(NK84) Safe Flight Instrument Corp Heliport – White Plains, NY
Private use. Permission required prior to landing
(914) 946-9500
40 x 36 feet | Concrete
(9NY9) Poughkeepsie Main Plant Heliport – Marlboro, NY
Private use. Permission required prior to landing
(914) 499-2900
50 x 50 feet | Asphalt
---
Related Destinations
The following destinations are the most requested routes to/from White Plains, NY made by our private jet charter clientele. The route between New York and Florida are some of the most popular in private aviation, both as centers for business, and as a stop before heading overseas on international flights.
---
Visit White Plains | Private Jet to Westchester County, NY
Destinations > United States > New York
Air Charter Advisors is your comprehensive source for all things private aviation in White Plains, New York.
From members of the media, athletes, and VIP/celebrities, to C-level executives, government officials and affluent travelers, our team works directly high-profile clients and executive flight departments to book flights around the world.
Many of our clients fly private to White Plains to avoid the chaos while within reach of the Big Apple, and some of our clients charter one-way flights to vacation homes in Westchester County. Check out the expandable sections below to see all White Plains and Westchester County have to offer private jet travelers.
Attractions & Events
White Plains is located in Westchester County, an affluent, suburban county located just north of New York City and home to nearly one million residents.
The city is located in the south-central portion of the county, about 25 miles north of Midtown Manhattan and less than 10 miles from the Connecticut border. According to Movoto, a national online real-estate broker, White Plains ranked third on the top 10 list of places to live in New York in 2014.
That said, White Plains is an upscale neighborhood that tends to stay quiet, making the top attraction in town the White Plains Metro Station, where you're a short ride away (35 minutes on the express) from Manhattan, Times Square, Central Park, Brooklyn, and a thousand more things to do in New York City.
If you're planning on staying within Westchester County, there are handful of shopping malls in White Plains, including the upscale Westchester Mall. White Plains is home to a nice variety of dining options, although it may seems there is a disproportionate number of Italian places, most notably Mulino's of Westchester.
Check out our list of other things to do after your private charter flight to White Plains, New York.
Westchester County Center
198 Central Ave
(914) 995-4050
http://www.countycenter.biz/contact-us.html
White Plains Performing Arts Center
11 City Pl
(914) 328-1600
http://wppac.com/
Rockefeller State Park Preserve
125 Phelps Way
(914) 631-1470
http://nysparks.com/parks/59/details.aspx
Silver Lake Preserve
(914) 231-4500
http://parks.westchestergov.com/silver-lake-preserve
Lyndhurst Mansion
635 S Broadway
(914) 631-4481
http://www.lyndhurst.org/
Kykuit
381 N Broadway
(914) 366-6900
http://www.hudsonvalley.org/historic-sites/kykuit
Playland Park
1 Playland Pkwy
(914) 813-7010
http://www.ryeplayland.org/
Neuberger Museum of Art
735 Anderson Hill Rd
(914) 251-6100
https://www.neuberger.org/
Empty Leg Charter Flights
Planning an extended stay in Westchester County? Looking to relocate to New York? If so, you may be able to save on your flight cost by using an empty leg charter flight.
As one of most popular regions for general aviation in the United States, the New York City Metropolitan Area receives a heavy amount of air traffic. One-way flights to/from (HPN) Westchester County Airport are very common, and private aircraft are constantly relocating and scheduling flights to/from nearby (TEB) Teterboro Airport. If one of these private jets needs to be re-positioned, we can potentially save thousands off of your flight cost by booking an empty leg.
It's important to keep in mind that the empty leg market changes constantly as jets are booked and trips are scheduled, so make sure you ask your broker about empty leg availability when arranging your flight.
It's important to have a broker working for you to get the best deal possible for your flight, and our connections with operators around the globe allow us to offer our clients the best deals possible on one-way and empty leg charter flights.
Executive Charter Flights
Looking to book an executive charter flight to (HPN) Westchester County Airport for your executive team? Add an Air Charter Advisor to your corporate flight plan, and enjoy competitive rates on a wide variety of sleek, sophisticated business aircraft.
Air Charter Advisors can arrange the right business jet for you and your executive team, with essential on-board amenities available such as Wi-Fi connectivity, luxurious, spacious interiors and gourmet in-flight catering – conduct business while flying with the utmost style, privacy and comfort.
Safety is our number one priority. Every jet and turbo-prop we arrange is operated by FAR Part 135 or 121 (or foreign equivalent) air carriers, using only veteran pilots with a wealth of experience in that aircraft type, and never pilots fresh out of flight school. Chartering an executive flight with ACA gives you peace of mind knowing we use the same strict standards many Fortune 500 companies apply to their corporate fleets.
Fly private aboard a Cessna Citation for flights within the Northeast; rent a Learjet 55 mid-size jet to fly your executives all over the Atlantic coast; charter a Gulfstream G4, G550 or G650 for a private flight to Europe, South America and other international destinations.
If you have already own a private or corporate aircraft that suffers a mechanical issue, is scheduled for maintenance, or you need to arrange simultaneous trips for your executives, we can arrange a supplemental lift to (HPN) White Plains Airport in as little as 4 to 6 hours! Our jet charter brokers also provide unlimited quotes with zero obligations – if you're a fractional owner or a jet card member, give us a call and compare us to your current plan!
No matter what type of business brings you to Westchester County Airport or what type of aircraft you prefer, our friendly jet charter brokers will be available to you 24 hours a day, 7 days a week to to arrange your executive jet charter service to White Plains, New York.
Golf Courses
Make sure you leave enough room for your clubs aboard your private jet, because White Plains and Westchester County are home to some incredible golf courses. The Saint Andrew's Golf Club in Hastings-On-Hudson is the oldest continuously operating golf club in the United States.
Since 1888, the stateside's Saint Andrew's has been the site of many firsts in American golf; the course played host to the first U.S. Amateur and "Open" Championships; Saint Andrew's was also a founding member of the USGA, with the Chicago Golf Club, the Country Club, the Newport Golf Club and Shinnecock Hills Golf Club.
In 1988, America's centennial celebration of golf was held at Saint Andrew's, an event that included many of the greatest names in the history of golf, from Gene Sarazen, Ben Hogan, Sam Snead to Arnold Palmer, Gary Player and Jack Nicklaus.
Check out some of the other top-rated courses in the area if you have time to work on your short game.
Saint Andrews Golf Club
3203, 10 Old Jackson Ave
(914) 478-3500
http://www.saintandrewsgolfclub.com/
Sunningdale Country Club
300 Underhill Rd
(914) 821-5460
http://www.sunningdale.org/
Elmwood Country Club
850 Dobbs Ferry Rd
(914) 592-6600
http://www.elmwoodcc.org/
Scarsdale Golf Club
(914) 723-2840
http://www.scarsdalegolfclub.org/
Luxury Hotels
After your private flight arrives in White Plains, New York, we can arrange for luxury ground transportation or a private helicopter charter to bring you to the luxury hotel of your choice, or to whichever destination you prefer.
There are several upscale business hotels near the downtown area, offering a comfortable and convenient stay for business travelers and leisure travelers looking to stay outside of Manhattan. There are also a few luxury options across state lines in Connecticut.
If you plan on staying in New York City after flying into White Plains, we can arrange for either luxury ground transportation to transport you to your resort in Manhattan, or a private helicopter charter along with ground service after arriving at one of Manhattan's heliports.
Check out our list of the top luxury hotel options for private jet travelers heading to White Plains, New York.
★★★★★
The Ritz-Carlton New York, Westchester
3 Renaissance Square (White Plains)
(914) 946-5500
http://www.ritzcarlton.com/westchester
Castle Hotel & Spa
400 Benedict Ave (Tarrytown)
(914) 631-1980
https://castlehotelandspa.com/
★★★★
Renaissance Westchester Hotel
80 W Red Oak Ln (West Harrison)
Phone:(914) 694-5400
http://www.marriott.com/renaissance-westchester/
Delamar Greenwich Harbor
500 Steamboat Rd (Greenwich, CT)
(203) 661-9800
http://delamar.com/greenwich/
Tarrytown House Estate on the Hudson
49 E Sunnyside Ln (Tarrytown)
(914) 591-8200
http://www.tarrytownhouseestate.com/
Homestead Inn – Thomas Henkelmann
420 Field Point Rd (Greenwich, CT)
(203) 869-7500
http://www.homesteadinn.com/
---
Aircraft for Private Flights to the Caribbean Islands
Our team uses the following private aircraft for private flights, all operated by FAR Part 135 or 121 (or foreign equivalent) air carriers.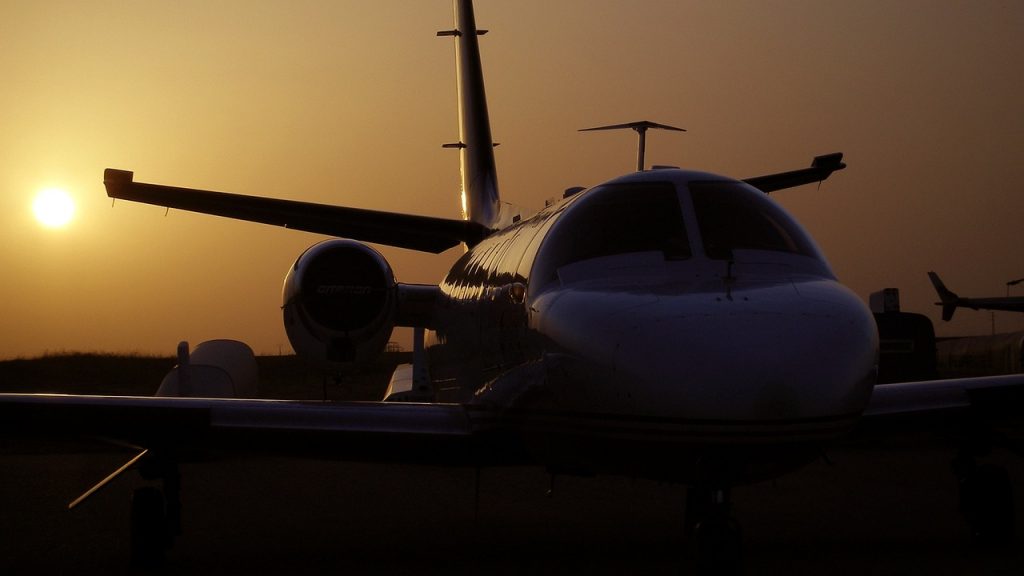 We can provide a range of options based on the goals and budget of your trip, from a cost-effective flight to save time and avoid hassles, to booking the most luxurious jet to complement your lavish Caribbean getaway. Check out our Aircraft Gallery for more details; if you don't the type of plane you prefer listed, call one of our brokers to see if it is available.
Piston | Turbo Props
Beech Baron 58
Cessna 340
Cessna Conquest II
Cessna Grand Caravan
Cessna Stationair
Cirrus SR-22
King Air 90
King Air 100
King Air 200
King Air 250
King Air 300
King Air 350
Piaggio Avanti II
Pilatus PC-12
Piper Cheyenne
Piper Malibu
Piper Matrix
Piper Meridian
Piper Navajo Chieftain
Piper Seneca
View all Pistons and Turbo-Props
VLJ | Light Jets | Super Light
Beechjet 400 / 400A
Cessna Citation Bravo
Cessna Citation CJ
Citation CJ2 / CJ2+
Citation CJ3 / CJ3+
Citation CJ4 / CJ4+
Citation Encore
Citation M2
Citation Mustang
Citation Ultra
Eclipse 500
Hawker 400XP
Honda Jet
Lear Jet 31 / 31A
Lear 35 / 35A
Lear 40 / 40XR
Lear 45 / 45XR (SLJ)
Nextant 400XT
Phenom 100
Phenom 300 (SLJ)
View all VLJ | Light Jets | Super Light
Mid-Size | Super-Mid Size Jets
Citation Excel / XLS
Citation Sovereign
Citation X (10)
Challenger 300 / 350
Falcon 50 / 50EX
Gulfstream G150 / G200 / G280
Hawker 700
Hawker 800 / 800A / 800XP / 850XPi
Hawker 900 / 900XP
Hawker 1000 / 4000
Lear Jet 55
Lear 60 / 60XR
Legacy 500
View all Mid-Size and Super Mid-Size Jets 
Large | Heavy Jets
Challenger 601
Challenger 604 | 605
Challenger 850
Embraer Lineage 1000
Falcon 900 / LX
Falcon 2000 / EX / LX / LXS
Global 5000
Gulfstream G450
Gulfstream GIV / G4
Gulfstream GIV-SP / G4 SP
Lear 70 /75 
Legacy 600
Legacy 650
View all Heavy | Large Jets
Ultra-Long Range Jets
Falcon 5X
Falcon 7X
Falcon 8X
Global Express / XRS
Global 6000
Global 7000
Global 8000
Gulfstream GV / G5
Gulfstream G550
Gulfstream G600
Gulfstream G650 / ER
View all Long Range Jets
VIP Jumbo Jet Airliners
Airbus ACJ-318 Elite Corporate Jet
Airbus ACJ-319 VIP
Airbus ACJ-320 VIP
Airbus ACJ-321 VIP
Boeing Business Jet BBJ / BBJ2 / BBJ3
Boeing B-727 VIP
Boeing B-737 VIP
Boeing B-747 VIP
Boeing B-757 VIP
Boeing B-787 Dreamliner VIP
Bombardier CRJ-200
View all VIP Corporate Airliners
---
Airport Options for Private Flights to White Plains, New York
Air Charter Advisors utilizes the following airport to fly clients privately to/from White Plains, NY and neighboring areas of the Empire State. Click on the link below for more details.
(KHPN, HPN) Westchester County Airport – White Plains, NY
Also known as:
White Plains Airport

Runway Length:
6,549 feet | 4,451 feet
FBO Service: 
Ross Aviation (East & West), Signature Flight Support (East & West), Million Air
http://airport.westchestergov.com/
Charter a private jet to Westchester County Airport (IATA: HPN, ICAO: KHPN, FAA LID: HPN), a county-owned airport serving Westchester County, New York and Fairfield County, Connecticut. The airport is located about 3 miles NE of White Plains, and is often referred to as White Plains Airport.
Westchester County's location 33 miles north of Manhattan also makes it a popular choice for private jets heading to New York City as an alternative airport to (KTEB) Teterboro.
(KHPN) Westchester County Airport features two asphalt runways (11/29 – 4,451 feet; 16/34 – 6,549 feet), and one small three-level terminal with six gate spaces; a $30 million construction project is underway to expand the terminal and ramp areas.
There are several fixed-base operators (FBOs) at the airport; services available at White Plains Airport include Jet A and 100LL fueling services, repairs and maintenance, aircraft tiedowns, plane de-icing and US Customs.
Additional Airports
Looking to fly just outside of Westchester County? Here are some additional airport options for flights heading to New York.
(KTEB, TEB) Teterboro Airport – Teterboro, NJ
Runway: 7,000 feet
(KLGA, LGA) LaGuardia Airport – New York City, NY
Runway: 7,003 feet
(KDXR, DXR) Danbury Municipal Airport – Danbury, CT
Runway: 4,422 feet
Heliports
(K6N5, 6N5) East 34th Street Heliport – NYC
(KJRA, JRA) West 30th Street Heliport – NYC
(KJRB, JRB) Downtown Manhattan | Wall Street Heliport – NYC
(NK84) Safe Flight Instrument Corp Heliport – White Plains, NY
(9NY9) Poughkeepsie Main Plant Heliport – Marlboro, NY
---
Request a White Plains Jet Charter Quote
Request a Quote or give us a call at 1-888-987-5387 to speak with one of our White Plains Private Jet Charter representatives for your next luxury vacation, business trip or special event.
Our jet charter brokers are available via phone and email 24/7/365 in order to assist you with any request, question, or concern.