Private Jet Charter Palm Beach, FL
Private Flights to/from West Palm Beach, Florida, USA
Air Charter Advisors was created to offer the most all-inclusive, efficient, and transparent air charter service, and we specialize in private fights to West Palm Beach, a major business and general aviation hub along Southeast Florida's coast.
When booking your private charter flight with us, you'll work with an experienced air charter broker who is ready to advise and arrange all aspects of your private air travel. You'll benefit from our friendly, highly-customizable service at any hour of the day – a true 24/7, no matter where you're flying from. We're also based in South Florida just 45 minutes south of Palm Beach International, one of the nation's busiest private jet airports.
---
---
Palm Beach Air Charter Advisors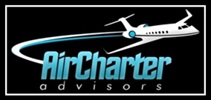 Our private air charter brokers are based in South Florida and Wyvern-certified, using some of the highest safety standards for private jet charter flights. Although we're located just south of West Palm Beach, we can arrange private flights to any destination around the world! Enjoy unlimited charter quotes on all your upcoming flights with zero obligation, and all-inclusive pricing that remains competitive without sacrificing safety, comfort, or quality.
The relationships we've built with operators in South Florida and across the country allow us to connect you to the perfect plane at the right cost, whether you're flying domestically or internationally. Many of the planes we arrange are based in South Florida, while others are transient jets passing through the region, potentially reducing your rate with an empty-leg charter flight from West Palm Beach.
We offer on-demand aircraft rentals, medical flights, VIP private jet service, executive charter flights, helicopters lifts, and empty leg private flights, and we can assist current and potential owners with aircraft sale & acquisitions. Already own a private plane? Let our team manage & market your aircraft using the largest marketplace for on-demand charter flights.
We've worked with high-level executives and elected officials heading to West Palm Beach on business, as well as VIP celebrities, personal assistants and affluent travelers chartering flights to luxurious vacations, spring breaks, yachting events, arts, and cultural events and more. Book your flight with a charter broker you can trust, and gain peace of mind working with our Palm Beach Air Charter Advisors for all of your private aviation needs.
Airports for Private Charter Flights to Palm Beach, FL
Clients typically arrange their private jet charter to arrive/depart using Palm Beach International (PBI), one of the busiest private jet airports in the state of Florida. Additional airports listed below are located in Palm Beach County, and can land you closer to home, or potentially reduce the cost of your light. Talk to your broker about the airport options for your flight, and for more information on Broward/Miami-Dade County airports, check out our related destinations section.
(KPBI, PBI) Palm Beach International Airport – West Palm Beach, FL
Runway: 10,000 feet
(KBCT, BCT) Boca Raton Airport – Boca Raton, FL
Runway: 6,276 feet
(KLNA, LNA) Palm Beach County Park Airport – West Palm Beach, FL
Also known as Lantana Airport
Runway: 3,489 feet
(KPHK, PHK) Palm Beach County Glades Airport – Pahokee, FL
Also known as Pahokee Airport
Runway: 4,116 feet
(F45) North Palm Beach County General Aviation Airport – Palm Beach Gardens, FL
Also known as North County Airport
Runway: 4,303 feet
(X10) Belle Glade State Municipal Airport – Belle Glade, FL
Runway: 3,750 feet
(06FA) William P. Gwinn Airport – Jupiter, FL
Runway: 7,003 feet
Private Aircraft for Charter Flights to Palm Beach, Florida
As a popular destination for private aviation, West Palm Beach is home to a high number of private jets and aircraft, and our team can arrange your charter flight on any of the following aircraft. All of the aircraft we arrange are operated by FAR Part 135 or 121 (or foreign equivalent) air carriers, and many of them are Wyvern-certified.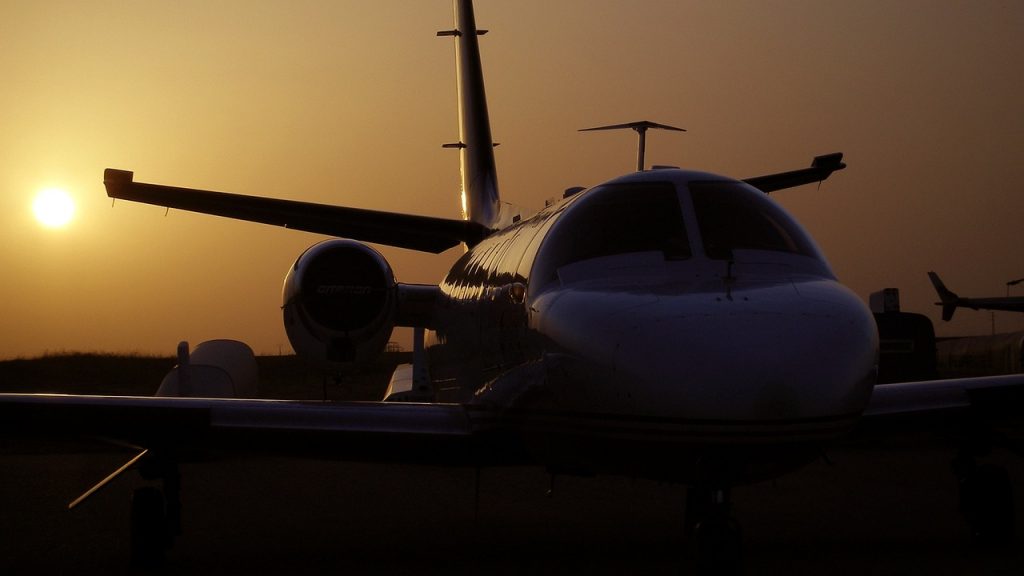 Let us know about the details of your upcoming trip, and our team will provide you with a variety of private planes for your flight based on your goals and budget, whether you're interested in a cost-effective plane, or the most luxurious jet in Palm Beach County.
Check out our Aircraft Gallery for more details aircraft available for your flight, and if your preferred turboprop or jet is not listed below, speak to one of our brokers and they will locate one for you.
Piston | Turbo Props
Beech Baron 58
Cessna 340
Cessna Conquest II
Cessna Grand Caravan
Cessna Stationair
Cirrus SR-22
King Air 90
King Air 100
King Air 200
King Air 250
King Air 300
King Air 350
Piaggio Avanti II
Pilatus PC-12
Piper Cheyenne
Piper Malibu
Piper Matrix
Piper Meridian
Piper Navajo Chieftain
Piper Seneca
View all Pistons and Turboprops
VLJ | Light Jets | Super Light
Beechjet 400 / 400A
Cessna Citation Bravo
Citation CJ
Citation CJ2 / CJ2+
Citation CJ3 / CJ3+
Citation CJ4 / CJ4+
Citation Encore
Citation M2
Citation Mustang
Citation Ultra
Eclipse 500
Hawker 400XP
Honda Jet
Lear Jet 31 / 31A
Lear 35 / 35A
Lear 40 / 40XR
Lear 45 / 45XR (SLJ)
Nextant 400XT
Phenom 100
Phenom 300 (SLJ)
View all VLJ | Light Jets | Super Light
Midsize | Super Midsize Jets
Citation Excel / XLS
Citation Sovereign
Citation X (10)
Challenger 300 / 350
Falcon 50 / 50EX
Gulfstream G150 / G200 / G280
Hawker 700
Hawker 800 / 800A / 800XP / 850XPi
Hawker 900 / 900XP
Hawker 1000 / 4000
Lear 55
Lear 60 / 60XR
Legacy 500
View all Midsize and Super Midsize Jets 
Large | Heavy Jets
Challenger 601
Challenger 604 | 605
Challenger 850
Embraer Lineage 1000
Falcon 900 / LX
Falcon 2000 / EX / LX / LXS
Global 5000
Gulfstream G450
Gulfstream GIV / G4
Gulfstream GIV-SP / G4 SP
Lear jet 70 /75 
Legacy 600
Legacy 650
View all Heavy | Large Jets
Ultra-Long Range Jets
Falcon 5X
Falcon 7X
Falcon 8X
Global Express / XRS
Global 6000
Global 7000
Global 8000
Gulfstream GV / G5
Gulfstream G550
Gulfstream G600
Gulfstream G650 / ER
View all Long Range Jets
VIP Airliners
Airbus ACJ-318 Elite Corporate Jet
Airbus ACJ-319 VIP
Airbus ACJ-320 VIP
Airbus ACJ-321 VIP
Boeing Business Jet BBJ / BBJ2 / BBJ3
Boeing B-727 VIP
Boeing B-737 VIP
Boeing B-747 VIP
Boeing B-757 VIP
Boeing B-787 Dreamliner VIP
Bombardier CRJ-200
View all VIP Corporate Airliners
Visit West Palm Beach, FL | Private Jet to Palm Beach (PBI)
Private Jet Charters > United States > Florida
Air Charter Advisors is your hometown source for all things private aviation in Palm Beach County and the rest of South Florida! Our office is located in the city of Tamarac, less than an hour away from West Palm Beach, home to one of South Florida's most popular airports for general and private aviation.
People visit Florida from around the world to enjoy it's sunny beaches, lavish resorts and outlandish nightlife; arts, culinary and music festivals, cultural events, and a variety of conventions and shows add even more to its allure.
South Florida is often referred to as the "Yachting Capital of the World", and its a major port-of-call for cruise-lines heading to the Caribbean.
Planning a re-location or extended stay? Many of our clients have vacation or seasonal homes in South Florida, and fly private during various times of the year utilizing one-way routing and empty-leg flights.
Our hometown has a lot to offer executive and luxury travelers, and we've put together a list of some of the best attractions, hotels and events to pair with your private air charter service to West Palm Beach, Florida.
Executive Flights
Charter a business jet to Palm Beach County and surrounding areas of South Florida with our on-demand executive jet charter service. Based in South Florida, our team offers the highest standards executive jet charter service, providing a wide range of executive concierge services to complement your flight.
South Florida is home to one of the largest general aviation markets in the world, and the route between (PBI) Palm Beach International and (TEB) Teterboro Airport consistently ranks as one of the busiest routes in private business aviation.
We can arrange the right aircraft for you and your executive team, including essential amenities such as Wi-Fi, spacious cabins and gourmet in-flight catering, allowing you conduct business while traveling with the utmost comfort and privacy.
Enjoy access to thousands of private aircraft located across the country and around the world ready for your charter flight. Each and every aircraft we arrange are operated by FAR Part 135 or 121 (or foreign equivalent) air carriers, and we only use veteran pilots with a wealth of experience.
Charter a turbo-prop or light jet such as a King Air 90 or Cessna Citation CJ2 for business within the state of Florida; rent a comfortable, efficient mid-size jet like a Learjet 60 or Hawker 700/750XP to fly your executive team throughout the Southeast; book an international flight aboard a Gulfstream G4, G550 or G650, or other long-range jets such as a Challenger 604 or Global Express/XRS. We can also connect you with corporate and VIP airliners for large business groups and corporate retreats.
No matter what business ventures bring you to South Florida, our friendly private aviation team will be available to you 24 hours a day, 7 days a week to arrange your executive charter flight to Palm Beach, FL.
Yachting & Sailing
Add luxury yacht, sailboat or catamaran to your private flight
South Florida is synonymous with mega-yachts, boating events, dockside bars and a strong maritime culture. If you're interested in adding a luxury yacht charter to your trip, speak to one of our brokers! We have connections with yacht operators and marinas throughout South Florida, allowing us to add a luxury yacht directly to your trip itinerary.
Cruise the intracoastal in a luxury vessel and dock at an upscale yacht club, or coast into the Atlantic for some fun in the sun, exciting sports fishing or just plain rest and relaxation. Talk to one of our brokers about adding a luxury yacht charter while visiting West Palm, and check out our list of our favorite yacht clubs and marinas.
Loggerhead Marina
(561) 627-6358
http://www.loggerheadmarina.com/
Royal Palm Yacht & Country Club
(561) 395-2100
http://www.rpycc.org/Club/Scripts/Home/home.asp
Sailfish Club of Florida
(561) 844-0206
http://www.sailfishclub.com/
Old Port Cove Marina
(561) 626-1760
http://www.opch.com/
Palm Beach Yacht Club & Marina
(561) 655-8711
http://pbyc.com/
---
Additional Airports in Florida
Live outside of the Palm Beach area but still looking for a flight? Air Charter Advisors can arrange your private jet charter service to one of the following airports surrounding Palm Beach County, FL. Speak to one of our charter brokers about all of the airport and aircraft options available for your private flight.
(KSUA, SUA) Witham Field, Stuart – FL
Longest Runway: 5,828 feet
(KOBE, OBE) Okeechobee County Airport, Okeechobee – FL
Longest Runway: 5,000 feet
(KFPR, FPR) St. Lucie County International Airport, Fort Pierce – FL
Longest Runway: 6,492 feet
(KVRB, VRB) Vero Beach Municipal Airport, Vero Beach – FL
Longest Runway: 7,314 feet
(KFPR, FPR) St. Lucie County International Airport, Fort Pierce – FL
Longest Runway: 6,492 feet
(X26) Sebastian Airport, Sebastian – FL
Longest Runway: 4,024 feet
(X59) Valkaria Airport, Grant/Valkaria – FL
Longest Runway: 4,000 feet
(FD15) Tailwinds Airport – Jupiter, FL
Longest Runway: 2,700 feet
(FD38) Wellington Aero Club – Wellington, Florida
Longest Runway: 4,000 feet
(FD08) Antiquers Aerodrome – Delray Beach, Florida
Longest Runway: 5,180 feet (turf)
(FA44) Willis Gliderport –  Boynton Beach, Florida
Longest Runway: 3,600 (turf)
---
West Palm Jet Charter Service | Request a Quote
Request a Quote or give us a call at 1-888-987-5387 to speak with one of our West Palm Jet Charter Service brokers for your next luxury vacation, business trip, or special event.
We're available 24/7 to assist in all aspects of private aviation, and we offer free, non-committal quotes for all of your upcoming trips.