Private Jet Charter Key West
Private Flights to/from Key West, FL
Charter a private jet to Key West, an island city at the west end of the Florida Keys and a popular vacation destination, home to world-renowned diving and snorkeling and one of America's rowdiest party scenes.
Key West is Florida's southernmost point, situated about 90 miles north of Cuba, and its famous for its pastel-hued, conch-style houses and the former residence of Ernest Hemingway. It's also a popular stop for cruise-ships before heading out to the Gulf of Mexico or the Caribbean, and the island is connected to mainland Florida by its Overseas Highway.
Arranging your private flight to Key West International (EYW) is the most comfortable and convenient way to arrive in the Florida Keys, and Air Charter Advisors was created to offer the highest levels of safety and service for private jet clients, along with the most transparent, consultative booking process without the high-pressure sales environment.
Key West Air Charter Advisors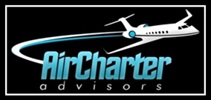 Safety is our number one priority when arranging private jet charter service to/from the Florida Keys. We've become a Wyvern-certified broker, one of the highest accreditations in aviation, earned by less than 1% of the 4,000 charter brokers around the world. We utilize third-party audits to review aircraft maintenance, operator history, and pilot experience, eliminating options that do not fit within our strict standards, giving you peace of mind when arranging your flight with us.
Our private jet charter services offer instant access to thousands of planes based in Florida, across the country, and around the world, no matter where you're located. Enjoy competitive rates and zero-commitment quotes for all of your upcoming flights, and the highest safety/service levels in private aviation. Our Key West Air Charter Advisors can also arrange luxury concierge services including ground transportation, helicopter lifts, and yacht charters to complete your luxurious travel experience.
Our services extend around the globe, including on-demand jet charter flights, medical air charter service, helicopter rentals; private jet management/marketing services for owners; aircraft acquisitions; empty leg jet flights, jet card memberships and more. Give us a call at 1-888-987-5387 or e-mail us with your trip details, and enjoy a charter flight to Key West and surrounding areas of the Florida Keys.
Key West Airports for Private Jets
Choose from the following airports for your private flight to the Florida Keys. Depending on where you're staying will dictate which airport you use, and the most common choice is Key West International (EYW), located directly in the city on the southeast portion of the key. You can also choose the Florida Keys International in Marathon (MTH), located about 40 miles up the road and arriving closer to Islamorada, Key Colony Beach; Duck, Boot, and Vaca Key, and more
(KEYW, EYW) Key West International Airport – Key West, FL
Runway: 4,801 feet
FBO: Signature Flight Support
(KMTH, MTH) Florida Keys Marathon Airport – Marathon, FL
Runway: 5,008 feet
FBO: Marathon General Aviation – Marathon Jet Center
Private/Military Airports
Prior permission is required when arranging your charter flight to/from the following airports:
(KNQX, NQX) Naval Air Station Key West/Boca Chica Field – Key West, FL
Runway: 10,001 feet (military)
(7FA1) Sugar Loaf Shores Airport – Key West, FL
Runway: 2,700 feet (private)
(FD51) Summerland Key Cove Airport – Summerland Key, FL
Runway: 2,550 feet (private)
Key West Aircraft Charters
Arranging your charter flight with ACA gives you access to a global fleet of private jets, turboprops, pistons, and airliners, including the following private planes. All of the planes we arrange are operated by Part 135 or 121 (or foreign equivalent) air carriers, and are flown by two pilots with high-levels of experience piloting the make/model plane you're chartering.
Send in your trip details, and our brokers will provide aircraft options that best suit your flight and your budget. We'll also attempt to connect you to an empty leg jet charter to potentially reduce the cost of your flight, and compare one-way routing to offer you the best rates possible. Don't see your preferred aircraft listed here? Let one of our brokers know and they will find one for you.
Visit the Florida Keys | Private Jet to Key West
Private Jet Charter > United States > Florida
Key West is an island city in the Florida Keys, and it serves as the county seat of Monroe County. The city includes the main island and several nearby islands, and was once the largest and wealthiest city in the state of Florida back in 1889.
Key West was isolated from the rest of the US until 1912, when Henry M. Flagler's Florida East Coast Railway (FEC) connected the island to the rest of Florida; a major hurricane on Labor Day of 1935 destroyed most of the railroad, and the FEC could not afford to repair it. The US government rebuilt the road as an automobile highway, completed in 1938. Known as the Overseas Highway, it became an extension of United States Highway 1, leading to the southernmost point in the United States; President Franklin Roosevelt famously toured the highway in 1939.
The city earned the nickname "Gibraltar of the West" thanks to its location on the 90-mile shipping lanes between the Straits of Florida, the Atlantic Ocean, and the Gulf of Mexico, and it became an important naval station during the 20th century; Harry S. Truman even established his Winter White House here, which you can visit today.
Also taking a liking to the island was novelist Ernest Hemingway, who spent a lot of time at his house which is now known as the Ernest Hemingway Home & Museum. Famous playwright Tennessee Williams became a regular visitor to Key West during the 1940s, and it's rumored that he finished his first draft of A Streetcar Named Desire while staying at the La Concha Hotel in 1947. Williams bought a house in 1949 and listed the city as his primary residence until passing away in 1983.
Today, Key West is a hotspot for spring breakers, weekend escapees, summer vacationers, and fishing/yachting enthusiasts; the surrounding coral reefs offer outstanding snorkeling and scuba diving experiences. Duval Street is the city's main road, and home to most of its bars and nightlife. It's also a mecca for the gay community, adding plenty of color and fun to the neighborhood.
---
Related Destinations
---
Key West Jet Charter Service | Request a FREE Quote
Request a Quote or give us a call at 1-888-987-5387 to speak with one of our  Key West Jet Charter brokers to arrange your charter flight to the Florida Keys for your next luxury vacation, business trip or special event.