Private Air Charter Service to Naples, Florida
Destinations > United States > Florida
Air Charter Advisors was created to provide clients with the most all-inclusive, efficient, and transparent private jet charter service in the industry, and our hometown team specializes in private charter fights to Naples, a major center for business and general aviation along Florida's Gulf Coast, located about an hour away from our South Florida office.
When booking your private charter flight with us, you'll gain an experienced jet broker who is ready to advise and arrange all the details for your upcoming flights. You'll get our friendly, highly-customizable service at all hours – a true 24/7, no matter what time zone you're in.
Add an Air Charter Advisor to your Flight Plan
Wyvern-certified, our South Florida-based jet charter company uses some of the highest safety and due diligence standards in the on-demand air charter industry. Although we're located on the opposing coast of South Florida, we can arrange private flights to any destination around the world!
The relationships we have with operators across South Florida and throughout the United States allow us to connect our clients with the perfect aircraft at the right cost for both domestic and international charter flights. Due to South Florida's popularity as an aviation hub, many of the aircraft we use are based at South Florida airports, and there are numerous transient jets dropping off or picking up passengers, possibly reducing your cost with an empty-leg charter flight.
We've worked with top executives and elected officials heading to Naples on business and governmental functions, as well as VIP celebrities, personal assistants and affluent travelers chartering a jet for luxurious vacations, spring breaks, yachting events, arts and cultural events and more.
Enjoy the peace of mind you get from working with a jet charter broker you can trust, and let Air Charter Advisors be your local and global aviation solution for luxury air travel, aircraft acquisition and private jet management in Southwest Florida.
---
Airports for Private Charter Flights to Florida's Gulf Coast
As one of the most popular region's in the state of Florida for private aviation, Southwest Florida and the Gulf Coast are home to a numerous amount of airports that service general and private aviation to the area. Speak with one of our brokers about all of your airport options when arranging jet charter service to Southwest Florida's Gulf Coast.
(KAPF, APF) Naples Municipal Airport – Naples, Florida
Longest Runway: 6,600 feet
(KMKY, MKY) Marco Island Airport – Naples
Longest Runway 5,000 feet
Also known as Marco Island Executive
(KRSW, RSW) Southwest Florida International Airport – Ft Myers, Florida
Longest Runway: 12,000 feet
(KFMY, FMY) Page Field – Ft Myers, Florida
Longest Runway: 6,406 feet
(KPGD, PGD) Punta Gorda Airport – Punta Gorda, Florida
Longest Runway: 5,000 feet
Formerly known as Charlotte County Airport
(KIMM, IMM) Immokalee Regional Airport – Immokalee, Florida
Longest Runway: 5,000 feet
(X01) Everglades Airpark – Everglades City, Florida
Longest Runway: 2,400 feet
Also known as 10,000 Islands Outpost
(FL59) Buckingham Field – Lehigh Acres, Florida
Longest Runway: 4,046 feet
---
Executive Charter Flights to (APF) Naples Municipal Airport
Rent a business jet to Collier County and surrounding areas of Southwest Florida with our on-demand executive air charter service. Southwest Florida is home to a thriving general aviation market, and there is a high-volume of private flights traveling to/from the Naples area on a daily basis.
Air Charter Advisors is your hometown source for executive jet charter service to/from Naples, Florida. Our office is located an hour east of Naples, and was created to offer corporate fliers with the highest standards executive jet charter service, providing a wide range of executive concierge services to complement your flight.
Allow us to arrange the right aircraft for you and your executive team, with essential amenities available including Wi-Fi on board, spacious cabins with plenty of desk space and gourmet in-flight catering and more, allowing you conduct business while traveling with the utmost comfort and privacy.
Each and every aircraft we arrange is operated by FAR Part 135 or 121 (or foreign equivalent) air carriers, and we only use veteran pilots with a wealth of experience, giving you peace of mind when arranging your private flight.
Whether you're heading to Southwest Florida for work or play, our friendly private jet charter team will be available to you 24 hours a day, 7 days a week to to arrange executive and leisure jet charter service to (KAPF, APF) Naples Municipal Airport.
---
Visit Naples, Florida
Destinations > United States > Florida
Charter a luxury private flight to Naples and experience the Gulf Coast's most quintessential beach town, with a little bit of big city thrown in.
Having grown immensely since the 1970's, the city is known world-wide for its perfect beaches, cleanliness, great weather, and top-tier golf courses.
Private jet travelers heading to the area are generally looking for a bit of rest and recovery, and our Naples Jet Charter company is here to help you do just that. Our Wyvern certified representatives have the experience necessary to provide the levels of transparency and service that you deserve.
Available 24 hours a day and 7 days a week, our jet charter brokers can arrange everything from group flights with gourmet catering to short jaunts in light jets.
Whatever your trip plans are, our jet charter brokers will work with you every step of the way to make it happen. Request a quote now or call to book your private flight to Southwest Florida.
Attractions and Activities
Naples is full of fun things for private jet travelers to do, whether you're flying private for business or for pleasure.
Our representatives can arrange private flights to any airport in the area; if you have a particular attraction you'd like to see, our team can arrange a flight to the closest airport or helipad, even if it isn't in the city.
Whether you're flying with a group in a heavy jet, or you go with a more intimate light jet experience, (APF) Naples Municipal Airport can accommodate you with its 6,600-foot runway.
Whatever you decide to do with your time in the area, you're sure to enjoy all of the immense natural beauty that comes with being on Florida's Gulf Coast.
Naples Zoo
1590 Goodlette-Frank Road
(239) 262-5409
http://napleszoo.org/
Corkscrew Swamp Sanctuary
375 Sanctuary Road
(239) 348-9151
http://corkscrew.audubon.org/
Botanical Garden
4820 Bayshore Drive
(239) 643-7275
www.naplesgarden.org
Delnor-Wiggins Pass State Park
11135 Gulfshore Drive
(239) 597-6196
www.floridastateparks.org/park/Delnor-Wiggins
Collier-Seminole State Park
20200 Tamiami Trail East
(239) 394-3397
www.floridastateparks.org/park/Collier-Seminole
Revs Institute for Automotive Research, Inc.
2500 South Horseshoe Drive
(239) 687-7387
http://revsinstitute.org/
Golf Courses
The Gulf Coast of Southwest Florida is home to an embarrassingly large number of world-class golf courses.
Several players on both the PGA and LPGA tours have either a permanent or vacation home in the area, many claiming their favorite Naples area golf courses as their home course.
If you're planning on making a golfing trip out of it, load your clubs into the cabin of your private jet and arrange to stay at one of Naples' luxurious resorts that cater to the golf crowd, including the immaculate five-star Ritz-Carlton Golf Resort.
Visitors will also find a lot of private and semi-private country clubs in Southwest Florida, and clients may choose to play at one of these courses for the amenities and anonymity they provide.
The Naples Beach Hotel & Golf Club
851 Gulf Shore Boulevard North
(239) 261-2222
http://www.naplesbeachhotel.com/
Tiburón Golf Club
2620 Tiburon Dr
(239) 593-2200
http://www.tiburongcnaples.com/
Hammock Bay Golf & Country Club
1370 Borghese Ln
(239) 394-2511
http://www.marcoislandmarriott.com//hammock-bay
Wyndemere Country Club
700 Wyndemere Way
(239) 643-6336
http://www.wyndemere.com/
Grey Oaks Country Club
2400 Grey Oaks Dr N
(239) 262-5550
http://www.greyoakscc.com/
Rookery at Marco
3433 Club Center Blvd
(239) 389-6600
http://www.marriott.com/the-rookery
Collier's Reserve Country Club
11711 Collier's Reserve Dr
(239) 597-7200
http://www.colliersreserve.com/
The Ritz-Carlton Golf Resort
2600 Tiburon Dr
(239) 593-2000
http://www.ritzcarlton.com/naples-golf
Forest Glen Golf & Country Club
3855 Forest Glen Blvd
(239) 348-1332
https://www.forestglengcc.com/
Esplanade Golf & Country Club
9800 Treviso Bay Blvd
(239) 331-2052
http://www.tpctrevisobay.com/
Valencia Golf & Country Club
1725 Double Eagle Trail
(239) 352-0777
http://www.valenciagolfandcountryclub.com/
Bonita Springs
Chartering a private flight to Bonita Springs is great for anyone hoping to experience the Gulf Coast at its finest. Part of the Cape Coral and Fort Myers area, Bonita Springs is a popular side stop or day trip for people staying in the area.
If you happen to be here during an exhibition, the Art League of Bonita Springs is definitely worth a visit; they create interesting and dynamic displays of the best local artists, as well as some pieces from foreign artists.
Should you hear of any other festivals in Bonita Springs, it's probably going to be held at Riverside Park. This scenic hideout is popular among visitors and locals for its holiday celebrations, art shows, festivals, and movie nights.
Whether you choose to enjoy the festivals or not, if you're in Bonita Springs, you're never more than 15-minutes from the gorgeous beaches of the Gulf Coast.
Several state parks preserve the white sugar-sands and vibrant sea life that make the area so special; so head out to Bonita Springs for awesome parks, scenic yachting and kayaking, and relaxed living.
Call now to request a quote for private jet charter service to Bonita Springs.
Luxury Hotels
Whether you're hoping for a bit of vacation at a luxurious resort, or you've got business in the area and need somewhere comfortable to stay the night, we've got you covered.
Naples is home to a variety of luxury hotels located near the Gulf and around the city center, and the surrounding areas of Marco Island and Bonita Springs offer additional accommodations for private travelers heading to Southwest Florida.
If you're someone who enjoys a few rounds of golf, consider staying at The Ritz-Carlton Golf Resort. Their top-tier golf courses exceed PGA standards, and they offer country club sophistication and impeccable service.
Regardless of where you decide to stay during your visit, we can help make your trip as comfortable and efficient as possible. In order to start helping a bit earlier, our team has created a list of the best places to stay for luxury travelers in the area. Based on client feedback, online reviews, amenities and location, there's sure to be something on the list that works for you.
Edgewater Beach Hotel
1901 Gulf Shore Boulevard North
(239) 403-2000
http://www.edgewaternaples.com/
The Naples Beach Hotel & Golf Club
851 Gulf Shore Boulevard North
(239) 261-2222
http://www.naplesbeachhotel.com/
Marco Beach Ocean Resort
480 South Collier Boulevard, Marco Island, FL 34145
(239) 393-1400
http://www.marcoresort.com/
Bellasera Hotel
221 9th Street South
(855) 923-8196
http://www.sunstream.com/naples/bellasera/
The Inn on Fifth
699 5th Ave S
(239) 403-8777
http://www.innonfifth.com/
The Ritz-Carlton Golf Resort
2600 Tiburon Drive
(239) 593-2000
http://www.ritzcarlton.com/en/hotels/naples/naples-golf
Grande Beach Resort
475 Seagate Drive
(239) 227-2182
http://www.naplesgrande.com/
LaPlaya Beach & Golf Resort
9891 Gulf Shore Drive
(239) 597-3123
http://www.laplayaresort.com/
Naples Bay Resort
1500 5th Avenue South
(239) 530-1199
http://www.naplesbayresort.com/index
Marco Island
A popular destination for yacht charter and helicopter lifts is Marco Island, one of the area's premier attractions. Our charter representatives can arrange a day trip on the catamaran, sloop, or motor yacht of your choice.
Whether you want to cruise around the Gulf of Mexico with your friends, or head out to a sequestered getaway with your significant other, we can arrange the perfect vessel for you.
Should you choose a hotel on Marco island, it's much easier to fly directly to (MKY) Marco Island Airport, though the runway is a bit shorter at only 5,000 feet; it can still handle most mid-sized aircraft, however.
Yachting and Sailing
Enjoy a luxury yacht, sailboat or catamaran charter during your stay along Florida's Gulf Coast.
Southwest Florida is known for its luxury yachts, boating events, dockside bars and a strong nautical culture along the Gulf Coast. If you're interested in adding a luxury yacht charter to your trip, speak to one of our brokers!
We have connections with luxury yacht operators and marinas across Southwest Florida, allowing us to add a luxury yacht directly to your Gulf Coast itinerary.
Cruise the Naples Intracoastal Waterway in a luxury vessel and dock at one of Naples' upscale yacht clubs, or coast into the Gulf of Mexico for some fun in the sun, exciting sports fishing or just plain rest and relaxation.
Talk to one of our brokers about adding a luxury yacht charter while visiting Naples, and check out our list of our favorite yacht clubs and marinas.
---
Local Airports for Naples Private Flights
Our South Florida-based private jet charter company utilizes the following airports to fly clients privately to/from Naples, Florida and neighboring areas of Florida's Gulf Coast.
(KAPF, APF) Naples Municipal Airport, Naples – Florida

Longest Runway: 6,600 feet

(KMKY, MKY) Marco Island Airport, Naples – Florida

Longest Runway: 5,000 feet

(KRSW, SRW) Southwest Florida International Airport, Fort Myers – Florida

Longest Runway: 12,000 feet

(KFMY, FMY) Page Field, Fort Myers – Florida

Longest Runway: 6,406 feet
---
Aircraft for Charter Flights to Naples
Southwest Florida is a popular area for general aviation, and our team can arrange your charter flight to/from Naples using any of the following Wyvern-certified aircraft. The aircraft we arrange are operated by FAR Part 135 or 121 (or foreign equivalent) air carriers, some of which may be located at local Collier County airports.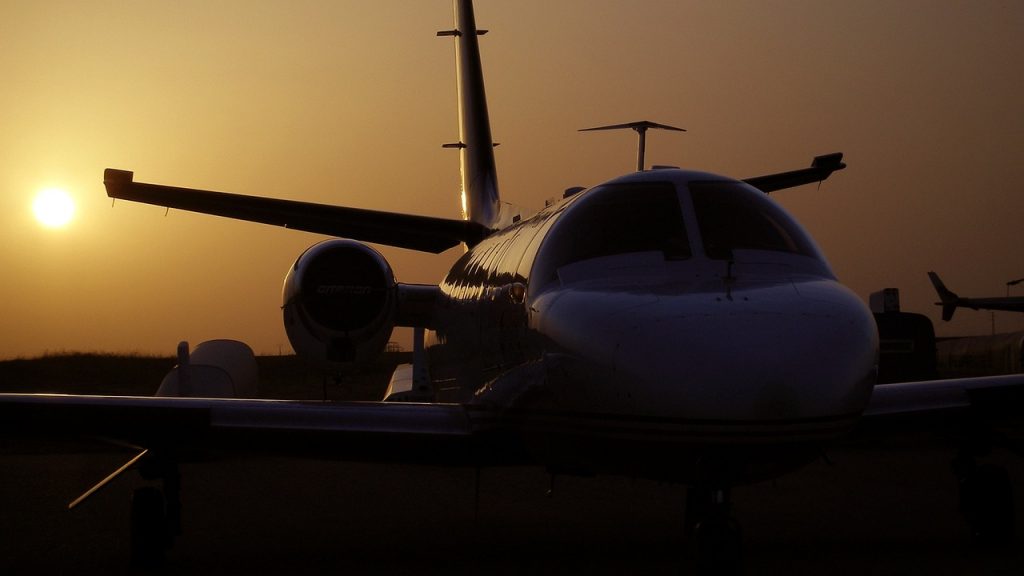 Provide us with the details for your flight, discuss your goals with one of our brokers, and our team will provide you with a variety of options, whether you're interested in a cost-effective charter flight, or the most luxurious private jet available. Check out our Aircraft Gallery for more details on all of the aircraft available.
If you don't see your favorite turbo-prop or jet listed below, speak to one of our brokers and they will try to locate one for you.
Pistons | Turbo-Props
Cessna Caravan 208
Cessna Conquest
Cessna Stationair
King Air 90
King Air 100
King Air 200
King Air B200
King Air 300
King Air 350
Pilatus PC-12
Piper Cheyenne
Piper Meridian
Piper Navajo
Piper Seneca
View our list of Pistons and Turbo-Props
VLJ | Light Jets
Cessna Citation Mustang (VLJ)
Honda Jet (VLJ)
Phenom 100 (VLJ)
Eclipse 500 (VLJ)
Beechjet 400
Cessna Citation CJ2
Cessna Citation CJ3
Citation Ultra
Citation Encore
Falcon 10
Hawker 400 XP
Lear 31
Lear 35
Lear 40
View our list of VLJ and Light Jets
Mid-Sized Jets
Citation X
Citation Excel
Hawker 800A
Hawker 800 XP
Hawker 900 XP
Hawker 1000
Hawker 4000
Gulfstream 100
Gulfstream 150
Gulfstream 200
Learjet 45
Learjet 55
Learjet 60
View our list of Mid-Size and Super Mid-Size Jets 
Heavy Jets
Gulfstream V | G550
Gulfstream V
Gulfstream IV | G4
Global 5000
Global Express
Challenger SE
Challenger 600 series
Challenger 605
Challenger 300
Falcon 50
Falcon 900
Falcon 2000
Embraer Legacy
View our list of Heavy Jets and VIP airliners
---
Private Jet Rentals | Hourly Charter Rates | ACA Naples
The following are examples of hourly rates for private jet, turbo-prop and helicopter rentals in Naples, Florida. Due to the high-volume of business jet flying to/from the Southwest coast of Florida, many operators offer empty leg charter flights, which can greatly reduce the cost of your rental.
Average Hourly Rates*
Pistons
$1,000 – $1,800/hour
Turbo-props
$1,200 – $2,000/hour
Very Light Jets (VLJ)
$2,000 – $2,500/hour
Light Jets
$2,200 – $2,800/hour
Midsize Jets
$2,750 – $3,500/hour
Super Midsize Jets
$3,800 – $4,800/hour
Heavy Jets
$5,500 – $8,500/hour
Long Range Jets
$6,000 – $12,000/hour
VIP Airliners
$9,000 – $12,000/hr
Helicopters
$1,000 – $6,000/hour
* Hourly charter rates vary depending on aircraft make, model and year, as well as amenities, routing and scheduling/availability. 
---
Request a Naples Jet Charter Quote
Request a Quote or give us a call at 1-888-987-5387 to speak with one of our Naples Private Jet Charter agents for your next luxury vacation, business trip, or special event.