Private Jet Charter Bogota
Private Flights to Bogota, Colombia
Charter a private jet to Bogota, the political, cultural, economic, and industrial center of Colombia, and one of the most important Latin American cities in private and business aviation.
ACA on-demand air charter service offers clients the best way to rent a private jet to Bogota, Colombia. Enjoy instant access to a global fleet of more than 5,000 private jets, placing numerous Wyvern Wingman/ARGUS Platinum business jets at your fingertips.
Available 24 hours a day with services extending around the globe, clients will benefit from the most competitive charter rates thanks to our exclusive marketing agreements, industry relationships, and nearly a decade of experience in the private jet charter market. We don't answer to aircraft owners and operators: we only answer to you.
Bogota Air Charter Advisors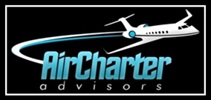 ACA has taken the step of becoming Wyvern-certified to give clients peace of mind when arranging their private jet charter – there are more than 4,000 brokers in the world, and fewer than 100 have earned this accreditation. Our standards fall in line with those utilized by major corporate flight departments, which is why many call us when they need to supplement their fleet with an on-demand private jet rental.
We review third-party safety audits to ensure every plane, pilot, and operator we arrange meets our high safety standards, and we never cut corners using operators with previous incidents, poorly maintained aircraft, or pilots with limited experience. All of the planes we arrange are operated by FAR Part 135 or 121 (or foreign equivalent) air carriers, and pilots must carry a wealth of experience in the make/model of the plane being rented.
Our Bogota jet charter flights can be arranged to/from any destination around the world, and our private aviation services include air cargo, jet card memberships, medical flights, private jet management, and aircraft sales & acquisitions. For pricing and availability on private jet charter flights to/from Bogota, Colombia, request a free quote or call us at  1-888-987-5387.
Private Jet Airports in Bogota, Colombia
Private jets in Bogota will most often arrive/depart using El Dorado International (IATA: SKBO; FAA: BOG), the main gateway into the capital of Colombia with two long runways and 6 fixed-based operators available. El Dorado is also a major cargo hub, moving more than three-quarters of a million metric tons in 2016. Guaymaral Airport (IATA: SKGY) is also available for private domestic charters within Colombia and international flights from nearby South American countries.
(SKBO, BOG) El Dorado International Airport – Bogota, Colombia
Runway: 12,467 feet | FBO: 6 available
(SKGY) Guaymaral Airport – Bogota, Colombia
Runway: 5,643 feet
Bogota Charter Planes
Bogota jet charter clients can choose from thousands of private jets for their charter flight. Our brokers will locate the ideal private jets for your flight that fit within various budgets, searching through empty legs and one-way flights to find you the best deals possible.
Frequently requested aircraft for Bogota private jet charters include mid/super mid-size jets (Challenger 300, Hawker 850XP, Citation X), large jets (Falcon 2000EX, Gulfstream G-IV, Challenger 604), long-range jets (Global Express XRS, Gulfstream G650, Falcon 8x), and VIP Airliners for group charters and special events.
We can provide access to Wyvern Wingman and ARGUS Platinum aircraft for executive jet charters and corporate jet charters if necessary, and can arrange flight in as little as 4 hours. Review all of the private aircraft options available for your flight with your broker with one of our brokers.
Piston | Turbo Props
Beech Baron 58
Cessna 340
Cessna Conquest II
Cessna Grand Caravan
Cessna Stationair
Cirrus SR-22
King Air 90
King Air 100
King Air 200
King Air 250
King Air 300
King Air 350
Piaggio Avanti II
Pilatus PC-12
Piper Cheyenne
Piper Malibu
Piper Matrix
Piper Meridian
Piper Navajo Chieftain
Piper Seneca
View all Pistons and Turbo-Props
VLJ | Light Jets | Super Light
Beechjet 400 / 400A
Cessna Citation Bravo
Citation CJ
Citation CJ2 / CJ2+
Citation CJ3 / CJ3+
Citation CJ4 / CJ4+
Citation Encore
Citation M2
Citation Mustang
Citation Ultra
Eclipse 500
Hawker 400XP
Honda Jet
Lear Jet 31 / 31A
Lear 35 / 35A
Lear 40 / 40XR
Lear 45 / 45XR (SLJ)
Nextant 400XT
Phenom 100
Phenom 300 (SLJ)
View all VLJ | Light Jets | Super Light
Mid-Size | Super-Mid Size Jets
Citation Excel / XLS
Citation Sovereign
Citation X (10)
Challenger 300 / 350
Falcon 50 / 50EX
Gulfstream G150 / G200 / G280
Hawker 700
Hawker 800 / 800A / 800XP / 850XPi
Hawker 900 / 900XP
Hawker 1000 / 4000
Lear 55
Lear 60 / 60XR
Legacy 500
View all Mid-Size and Super Mid-Size Jets 
Large | Heavy Jets
Challenger 601 / 604
Challenger 605 / 650
Challenger 850
Embraer Lineage 1000
Falcon 900 / LX
Falcon 2000 / EX / LX / LXS
Global 5000
Gulfstream G450
Gulfstream GIV / G4
Gulfstream GIV-SP / G4 SP
Lear 70 /75 
Legacy 600
Legacy 650
View all Heavy | Large Jets
Ultra-Long Range Jets
Falcon 5X
Falcon 7X
Falcon 8X
Global Express / XRS
Global 6000
Global 7000
Global 8000
Gulfstream GV / G5
Gulfstream G550/GV-SP
Gulfstream G600
Gulfstream G650 / ER
View all Long Range Jets
VIP Airliners
Airbus ACJ-318 Elite Corporate Jet
Airbus ACJ-319 VIP
Airbus ACJ-320 VIP
Airbus ACJ-321 VIP
Boeing Business Jet BBJ / BBJ2 / BBJ3
Boeing B-727 VIP
Boeing B-737 VIP
Boeing B-747 VIP
Boeing B-757 VIP
Boeing B-787 Dreamliner VIP
Bombardier CRJ-200
View all VIP Corporate Airliners
---
Visit Bogota, Colombia | Private Jet to El Dorado Intl (BOG)
Private Jet Charters > South America > Colombia
Hire a private jet to Bogota, the high-elevation capital of Colombia sitting at more than 8,000 feet above sea level in the Colombian Andes.
Bogota is a melting pot of cultures and a major metropolis home to 8.8 million residents – to put it's massive, dense sprawl into perspective, the only cities in North America with larger populations are New York and Mexico City, and it's the third largest city in South America after Sao Paulo and Lima.
This city is divided into 20 localities, and thanks to its position in the center of Colombia on an elevated plateau (Bogotá savanna), it experiences a consistently cool climate throughout the year, and it's very easy to navigate thanks to mountains running along the east.
Bogota was originally founded as capital of the New Kingdom of Granada in 1538, and later became capital of the independent nation Gran Colombia. This of course required the removal of native tribes, which is where the legend of El Dorado was born, a tribal chief who ritualistically covered his skin in gold; the legend turned into a rumored city of golf, and years of searching led to the mapping of the majority of northern South America, as well as the Amazon River – more on El Dorado later.
Today, Bogota is the political and commercial heart of Colombia, home to more business and business jet activity than any city in the country. Bogota has earned a reputation as a global business city, attracting companies to its economic strength, financial maturity, and quality workforce; the city accounts for nearly a quarter of the country's GDP.
Bogota's airport is named after the mythical city of gold El Dorado, which is appropriate given Bogota is the main destination for new foreign investment projects in Latin America and Colombia. El Dorado International (SKBO, BOG) also handles the highest volume of cargo in all of Latin America, and ranks third overall in total passengers.
Officially known as Bogotá, Distrito Capital, the capital city is home to the central offices for the three branches of the Colombian government: Executive (Office of the President); Legislative (Congress of Colombia); Judicial (Supreme Court of Justice, Constitutional Court, Council of State and the Superior Council of Judicature).
Bogota is also the location of the region's largest financial market, and is home to the most universities and research centers in the county. For hourly charter rates and availability, contact one of our brokers for private jet charter Bogota, Colombia.
Additional Airports
While there are only two private jet airports near the city of Bogota, there are a half dozen additional options located within an hour for private jets flying to/from Colombia, including airports in the cities of Villavicencio, Girardot, and Mariquita.
(SKVV, VVC) La Vanguardia Airport – Villavicencio, Colombia
Runway: 6,364 feet
(SKAP, API) Captain Luis F. Gómez Niño Air Base – Villavicencio, Colombia
Runway: 8,202 feet (military; prior permissions required)
(SKGI, GIR) Santiago Vila Airport – Girardot, Colombia
Runway: 5,249 feet
(SKQU, MQU) Mariquita Airport – Mariquita, Colombia
Runway: 5,872 feet
(SKTJ) Tunja Airport – Tunja, Colombia
Runway: 3,635 feet
---
Related Destinations
Cali
Cartagena
Costa Rica
Galapagos
---
Request a Quote | Private Jet Charter Bogota
If you're an executive traveler, elected/government official, or just a luxury flyer, we're here to assist with private and executive jet charters, jet card memberships, aircraft ownership (whole & fractional), and private jet management/marketing services. For hourly charter rates, pricing, and availability for Bogota jet charter service, call us at 1-888-987-5387 or contact us via e-mail with your trip details or any questions.