Private Jet Charter Aruba
Start your stress-free holiday in the Caribbean with a private charter flight to Aruba, a Dutch island located in the Caribbean just off the coast of Venezuela.
Chartering a private plane to (AUA) Queen Beatrix International Airport in the capital city of Oranjestad is the most secure, comfortable and stylish way to travel, and our team offers some of the highest standards in private aviation.
Air Charter Advisors is your source for private jet charter service to/from Aruba. Our team is available to you by phone and e-mail 24 hours a day, 7 days a week, and we can connect you to the perfect plane with access to thousands of private jets and turboprops around the world.
Aruba Air Charter Advisors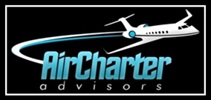 Air Charter Advisors offers simple, pay-as-you-go jet charter service to/from Aruba without getting locked into contracts, hit with hidden charges or paying any membership fees. Our services cater to some of the most affluent travelers around the world, and our clients call us when they want the best air charter service possible.
Safety is our #1 priority for each and every flight that we arrange, and that's why we're a Wyvern-certified broker. We review Wyvern's reports with up-to-date details regarding operator history and aircraft maintenance, and we perform pre-flight and pre-booking checks to ensure the integrity of each carrier. In addition, we verify that pilots have completed medical exams, exceed industry standards, and are qualified to fly the required aircraft type.
We've built several relationships with operators around the world, and our tools allow us to search for the best aircraft in your area for every trip; choose between a wide range of private jets, turbo-props and helicopters with competitive rates, whether you're looking for efficient, enjoyable or extravagant. ACA also compares one-way routing and available empty-leg flights to provide the best possible rates.
We do the work. You enjoy the savings. Enjoy all-inclusive pricing, aircraft flown by experienced pilots, and luxury concierge services to complement your flight, including gourmet catering, ground transportation, helicopter lifts and luxury yacht charters. Give us a call at 1-888-987-5387 or request a free quote now to book your luxury private flight to Aruba.
---
Airports for Private Charter Flights to Aruba
(TNCA, AUA) Queen Beatrix International Airport – Oranjestad
Longest Runway: 8,999 feet
The Queen Beatrix International Airport offers U.S. Border Pre-clearance facilities, and a private aircraft terminal opened in 2007.
Aircraft Options for Private Flights to Aruba
Air Charter Advisors arranges private jet charter service to/from the Caribbean using the following aircraft, many of which are Wyvern-certified, and all of them operated by FAR Part 135 or 121 (or foreign equivalent) air carriers.
After requesting a free charter quote, we'll provide you with a range of options based on the goals for your trip. Choose between a cost-effective flight to save time and avoid commercial travel, or opt for the nicest, most luxurious plane to complement your lavish Caribbean getaway.
Check out our Aircraft Gallery for more details; if you don't see your preferred plane listed, speak to one of our brokers to see if it is available.
Piston | Turbo Props
Beech Baron 58
Cessna 340
Cessna Conquest II
Cessna Grand Caravan
Cessna Stationair
Cirrus SR-22
King Air 90
King Air 100
King Air 200
King Air 250
King Air 300
King Air 350
Piaggio Avanti II
Pilatus PC-12
Piper Cheyenne
Piper Malibu
Piper Matrix
Piper Meridian
Piper Navajo Chieftain
Piper Seneca
View all Pistons and Turbo-Props
VLJ | Light Jets | Super Light
Beechjet 400 / 400A
Cessna Citation Bravo
Citation CJ
Citation CJ2 / CJ2+
Citation CJ3 / CJ3+
Citation CJ4 / CJ4+
Citation Encore
Citation M2
Citation Mustang
Citation Ultra
Eclipse 500
Hawker 400XP
Honda Jet
Lear Jet 31 / 31A
Lear 35 / 35A
Lear 40 / 40XR
Lear 45 / 45XR (SLJ)
Nextant 400XT
Phenom 100
Phenom 300 (SLJ)
View all VLJ | Light Jets | Super Light
Mid-Size | Super-Mid Size Jets
Citation Excel / XLS
Citation Sovereign
Citation X (10)
Challenger 300 / 350
Falcon 50 / 50EX
Gulfstream G150 / G200 / G280
Hawker 700
Hawker 800 / 800A / 800XP / 850XPi
Hawker 900 / 900XP
Hawker 1000 / 4000
Lear 55
Lear 60 / 60XR
Legacy 500
View all Mid-Size and Super Mid-Size Jets 
Large | Heavy Jets
Challenger 601 / 604
Challenger 605 / 650
Challenger 850
Embraer Lineage 1000
Falcon 900 / LX
Falcon 2000 / EX / LX / LXS
Global 5000
Gulfstream G450
Gulfstream GIV / G4
Gulfstream GIV-SP / G4 SP
Lear 70 /75 
Legacy 600
Legacy 650
View all Heavy | Large Jets
Ultra-Long Range Jets
Falcon 5X
Falcon 7X
Falcon 8X
Global Express / XRS
Global 6000
Global 7000
Global 8000
Gulfstream GV / G5
Gulfstream G550/GV-SP
Gulfstream G600
Gulfstream G650 / ER
View all Long Range Jets
VIP Jumbo Jet Airliners
Airbus ACJ-318 Elite Corporate Jet
Airbus ACJ-319 VIP
Airbus ACJ-320 VIP
Airbus ACJ-321 VIP
Boeing Business Jet BBJ / BBJ2 / BBJ3
Boeing B-727 VIP
Boeing B-737 VIP
Boeing B-747 VIP
Boeing B-757 VIP
Boeing B-787 Dreamliner VIP
Bombardier CRJ-200
View all VIP Corporate Airliners
---
Visit Aruba | Private Flights to Queen Beatrix Intl 
(AUA)
Destinations > North America > Caribbean
Charter a private jet to Aruba, a Caribbean island located 15 miles north of the coast of Venezuela, and one of the four constituent countries that form the Kingdom of the Netherlands.
Aruba is a tale of two coasts: white sand beaches, turquoise seas, warm waters and the best accommodations are found on the southwest coast, while the northeast coast, exposed to the Atlantic, is better suited for the adventurous type, where peaceful beaches give way to cacti, rough seas, treacherous currents, and a rocky coastline.
Aruba isn't home to any major cities, and instead is divided into six districts: Noord, Oranjestad (Capital), Paradera, San Nicolaas, Santa Cruz and Savaneta. The island is home to a population of more than 100,000 people, with the majority of the population residing in the districts of Oranjestad and San Nicolaas.
It's a remarkably flat island renowned for white sand beaches and a sublime, tropical climate moderated by Atlantic trade winds — the temperature perpetually hovers around 81°F, and it usually rains less than 20″ annually. The island lies outside the Caribbean hurricane belt, and offers several activities and attractions year-round.
Combine this relaxing tropical setting with an impressive roster of luxury beach resorts, and you have one of the most popular destinations for private jet travelers in the Caribbean.
Getting There
Schengen freedom of movement laws from the European Union do not apply to Aruba, as the island exists outside the right to abode laws of the Schengen Area. Dutch nationals and citizens living outside Aruba can visit visa-free for 6 months.
Visa-free
Visitors from the following countries and territories can visit Aruba visa-free for 30 – 60 days.
European Union/European Free Trade Association countries, Albania, Antigua and Barbuda, Argentina, Australia, Bahamas, Belize, Bosnia and Herzegovina, Brazil. Brunei, Canada, Chile,Colombia, Costa Rica, Dominica, Ecuador, El Salvador, Grenada, Guatemala, Guyana, Honduras, Hong Kong, Israel, Japan, Macau, Macedonia, Malaysia, Mauritius, Mexico, Moldova, Montenegro, New Zealand, Nicaragua, Panama, Paraguay, Saint Kitts and Nevis, Saint Lucia, Saint Vincent and the Grenadines, San Marino, Serbia, Seychelles, Singapore, Suriname, South Korea, Taiwan, Trinidad and Tobago, United Arab Emirates, United States, Vatican City, and Venezuela. Visitors from British Overseas Territories must follow the same visa exempt policy as the other countries mentioned.
Citizens of Canada, European Netherlands, Ireland, Saint Martin, Schengen countries, United States and the United Kingdom holding a valid residence permit from the country/territory they reside in are exempt from the visa requirement; holders of an official United Nations Laissez-Passer are exempt as well.
Entry Requirements
Travellers are not allowed to work during their stay in Aruba. To enter Aruba, one should be able to present the following at time of entry:
Passport valid upon entry and for the duration of stay. If traveling with a passport from a visa required country, clients must have a valid visa sticker on your passport
Signed Embarkation and Disembarkation card (ED Card)
Valid return/onward ticket
Necessary documentation to return to your country of origin or to a country where you have right to enter
The final authorization remains with officers at border-crossings/ports of entry. Admission can be refused if not all requirements are fulfilled by the time of entering Aruba, of if the traveler has been blacklisted. Check the official website for more details regarding customs & immigration procures when visiting Aruba: https://www.visitaruba.com/entry-requirements-and-visas/
Luxury Hotels
Aruba, located in the southern portion of the Caribbean Sea, is part of the Netherlands Antilles and, together with Bonaire and Curaçao, forms the group referred to as the ABC islands.
Aruba is one of the few islands in the Caribbean where visitors can enjoy warm, sunny weather all year thanks to its location underneath the hurricane belt — its white-sand beaches are nearly blinding, and bathtub-warm water invites you to float around until it's time to leave.
Friendly locals and a rich, cultural heritage are just a few reasons to visit this paradise, along with an array of luxury beach hotels and gaming resorts. After arriving in the capital city of Oranjestad, you'll find the best luxury hotels in Palm Beach, a popular resort district located 6 km north of the capital.
5 Star
The Ritz-Carlton, Aruba
L.G. Smith Blvd 107, Palm Beach
+297 527 2222
http://www.ritzcarlton.com/en/hotels/caribbean/aruba
4 Star
Aruba Marriott Resort & Stellaris Casino
L.G. Smith Blvd 101, Palm Beach
+297 586 9000
http://www.marriott.com/aruba-marriott-resort-and-stellaris-casino/
Marriott's Aruba Ocean Club
L.G. Smith Blvd 99, Palm Beach
+297 586 9000
http://www.marriott.com/aruba-ocean-club/
Marriott's Aruba Surf Club
Compass Tower, L.G. Smith Blvd 103, Palm Beach
+297 586 9000
http://www.marriott.com/aruba-surf-club/
Hyatt Regency Aruba Resort & Casino
J.E. Irausquin Blvd 85, Palm Beach
+297 586 1234
https://aruba.regency.hyatt.com/
DIVI Aruba Phoenix Beach Resort
J.E.Irausquin Blvd. #75 Pal Beach, Dutch Caribbean
+297 583 5000
http://www.diviresorts.com/
Hilton Aruba Caribbean Resort & Casino
J.E. Irausquin Blvd 81, Noord
+297 586 6555
http://www.hilton.com/aruba/
Riu Palace Aruba
J.E. Irausquin Blvd 79, Noord
+297 586 3900
http://www.riu.com/es/hotel/aruba/palmbeach/hotel-riu-palace-aruba/index.jsp
Private Island
Renaissance Island
http://www.arubaprivateisland.com/
Yacht Charters
Interested in enjoying a private luxury yacht charter after your private flight arrives in Aruba? ACA can take care of all the maritime arrangements for you and your crew.
Our team has worked directly with yacht providers in South Florida and throughout the Caribbean to connect our clients to the perfect yacht while on holiday.
Speak with one of our brokers and discuss chartering a private yacht — we can accommodate budgets up to seven figures per week and beyond. Captain your own voyage throughout the Caribbean by adding a yacht charter to your trip in Aruba.
---
Aruba Airport Information | Queen Beatrix International (AUA)
Air Charter Advisors arranges private air charter service to/from Aruba using Queen Beatrix International Airport (IATA: AUA, ICAO: TNCA), the island's only airport located in the capital city of Oranjestad.
The airport is named after Princess Beatrix of the Netherlands, the former head of state of Aruba and now-retired Queen, and is sometimes referred to as Reina Beatrix Airport. 
During World War II, the airfield was utilized by the US Air Force as a base to defend Caribbean shipping vessels and the Panama Canal from attacks by German submarines.
The runway at (AUA) Queen Beatrix International measures 9,000 feet long, allowing large jets and VIP airliners to arrive/depart. US Border Pre-clearance facilities are available, and a terminal for private aircraft (Universal Aviation Aruba) opened in 2007.
---
---
Airport Details
Queen Beatrix International Airport (AUA)
IATA
AUA
ICAO
TNCA
FBO Service
Universal Aviation Aruba

Customs
24 hrs ; +297 5 835 140
Immigration
24 hrs ; +297 5 835 140
Coordinates
12°30?05?N 70°00?55?W
Website
http://www.airportaruba.com/
Runway Details
11/29
9,000 feet | 2,743 m | Asphalt
---
Related Destinations | Caribbean Jet Charter
Cuba
Jamaica
Puerto Rico
Punta Cana
St. Kitts | Nevis
---
Request a FREE Quote | Charter a Private Jet to Aruba
Plan a stress-free charter flight to the Caribbean with Air Charter Advisors. Request a Quote or give us a call at 1-888-987-5387 to speak with one of our Aruba Private Jet Charter brokers and discuss all of the options for your upcoming trip.