Private Flights to Bermuda
Destinations > North America > Caribbean
Start your luxurious getaway with a private charter flight to Bermuda, an archipelago consisting of approximately 138 islands and islets, and a self-governing British overseas territory in the Atlantic Ocean.
Hiring a private jet to (TXKF, BDA) L.F. Wade International Airport is the most comfortable and luxurious way to arrive for your Bermudian vacation, and Air Charter Advisors offers competitive rates on the most comprehensive air charter service to/from the island of Bermuda and thousands of destinations worldwide.
ACA arranges straight forward, on-demand air charter flights to/from Bermuda with access to thousands of Wyvern certified private jets and turboprops around the world. No lines, security checks, baggage claims or hassles. We can also arrange celebrity and VIP transport, and offer a variety of luxury concierge services to complement your private flight.
Bermuda Air Charter Advisors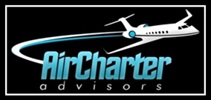 Enjoy all-inclusive pricing without any hidden fees or upcharges when you fly private to Bermuda with Air Charter Advisors. Not all charter brokers operate the same, and it's important know the standards (if any) of the charter broker you're receiving quotes from. Safety is the number one priority in our company, and we go the beyond what's required by the FAA to show it.
Air Charter Advisors is a Wyvern-certified jet charter broker, one of less than 100 around the world. Our team utilizes their safety and auditing tools to check the latest reports in operator history, aircraft maintenance and pilot experience for every flight, giving you peace of mind when working with us.
When you book a flight with ACA, you'll have an experienced air charter broker on hand ready to advise on all of the details for your upcoming trip. Our service will be available to you 24 hours a day, 7 days a week, no matter where you're flying from.
Enjoy chartering a private flight from a broker you can trust, and let ACA become your private aviation solution for luxury air travel, aircraft acquisition and private jet management in North America.
From gourmet in-flight catering and Wi-Fi to luxury ground transportation, helicopter lifts, luxury yacht charters and more, we can arrange it all upon your request. Give us a call at 1-888-987-5387 or request a free quote now and book your private flight to Bermuda.
---
Airport Information | Private Flights to Bermuda
Clients chartering a private flight to Bermuda will arrive at (BDA) LF Wade International, the island's only available airport.
(TXKF, BDA) L.F. Wade International Airport – St. David's Island, Bermuda
Formerly known as Bermuda International Airport
Runway Length: 9,669 feet
Although the island of Bermuda may be smaller than some of the world's largest airports, L.F. Wade International can still accommodate the largest jets on the market, including an Airbus A380, Boeing Business Jet, and other corporate airliners.
---
Related Destinations
---
Aircraft for Private Flights to Bermuda
Air Charter Advisors has a global network of operators, offering access to thousands of private aircraft located around the world, all operated by FAR Part 135 or 121 (or foreign equivalent) air carriers.
We can provide you a variety of aircraft options based on the goals and budget of your trip, from cost-effective flights to save time and avoid hassles and the most luxurious, lavish jets available, to VIP airliners for destination weddings and corporate retreats.
Check out our Aircraft Gallery for more details; if you don't see your preferred plane listed, speak to one of our brokers to see if it is available.
Piston | Turbo Props
Beech Baron 58
Cessna 340
Cessna Conquest II
Cessna Grand Caravan
Cessna Stationair
Cirrus SR-22
King Air 90
King Air 100
King Air 200
King Air 250
King Air 300
King Air 350
Piaggio Avanti II
Pilatus PC-12
Piper Cheyenne
Piper Malibu
Piper Matrix
Piper Meridian
Piper Navajo Chieftain
Piper Seneca
View all Pistons and Turbo-Props
VLJ | Light Jets | Super Light
Beechjet 400 / 400A
Cessna Citation Bravo
Citation CJ
Citation CJ2 / CJ2+
Citation CJ3 / CJ3+
Citation CJ4 / CJ4+
Citation Encore
Citation M2
Citation Mustang
Citation Ultra
Eclipse 500
Hawker 400XP
Honda Jet
Lear Jet 31 / 31A
Lear 35 / 35A
Lear 40 / 40XR
Lear 45 / 45XR (SLJ)
Nextant 400XT
Phenom 100
Phenom 300 (SLJ)
View all VLJ | Light Jets | Super Light
Mid-Size | Super-Mid Size Jets
Citation Excel / XLS / XLS+
Citation Sovereign
Citation X (10)
Challenger 300 / 350
Falcon 50 / 50EX
Gulfstream G150 / G200 / G280
Hawker 700
Hawker 800 / 800A / 800XP / 850XPi
Hawker 900 / 900XP
Hawker 1000 / 4000
Lear 55
Lear 60 / 60XR
Legacy 500
View all Mid-Size and Super Mid-Size Jets 
Large | Heavy Jets
Challenger 601
Challenger 604 | 605
Challenger 850
Embraer Lineage 1000
Falcon 900 / LX
Falcon 2000 / EX / LX / LXS
Global 5000
Gulfstream G450
Gulfstream GIV / G4
Gulfstream GIV-SP / G4 SP
Lear 70 / 75 
Legacy 600
Legacy 650
View all Heavy | Large Jets
Ultra-Long Range Jets
Falcon 5X
Falcon 7X
Falcon 8X
Global Express / XRS
Global 6000
Global 7000
Global 8000
Gulfstream GV / G5
Gulfstream G550
Gulfstream G600
Gulfstream G650 / ER
View all Long Range Jets
VIP Jumbo Jet Airliners
Airbus ACJ-318 Elite Corporate Jet
Airbus ACJ-319 VIP
Airbus ACJ-320 VIP
Airbus ACJ-321 VIP
Boeing Business Jet BBJ / BBJ2 / BBJ3
Boeing B-727 VIP
Boeing B-737 VIP
Boeing B-747 VIP
Boeing B-757 VIP
Boeing B-787 Dreamliner VIP
Bombardier CRJ-200
View all VIP Corporate Airliners
---
Visit Bermuda | Private Jet to Bermuda
Destinations > North America > Caribbean
Situated north of the Caribbean – but still considered part of it – and 650 miles off the east coast of North Carolina, Bermuda is one of the few remaining territories leftover from the once vast British colonial empire.
Today, the island is famous as a luxurious island destination with picturesque, white-sand beaches, incredible views of the night sky, and a strong banking and financing industry.
Getting There
Bermuda recently simplified its immigration requirements – all foreign nationals do not require a visa, just a passport (or US Passport Card if arriving by cruise ship) valid for 45 days after intended departure and either a work permit or return or onward tickets.
One of the few taxes you'll find in Bermuda is a steep import duty, which can vary depending on the item and importer. Visitors arriving on the island are allowed a $100 exemption, and visitors carrying more than that amount may be subject to the duty (between 80% – 100%) on the excess value.
Climate
The islands of Bermuda are home to a subtropical climate, thanks to the Gulf Stream despite the islands having an equal latitude as North Carolina. For nearly half the year (April through Sept) the UV index is over 8, so make sure you pack plenty of sunscreen.
Spring brings hot, humid weather great for the beach and last until the Fall; daytime temperatures finally give way fall in the wintertime, falling to an average of 60°F at night with wintertime lows of around 58°F — temperatures rarely fall below 55°F, although the humidity remains comparatively high year-round.
Luxury Hotels
Bermuda is an incredible year-round destination, but the ideal time for a private flight is between September and October, when the humidity slowly disappears and water temperatures remain warm enough to enjoy. This is also when the best hotel rooms become more available and less expensive, as Fall is the start of shoulder season.
Rosewood Tucker's Point
60 Tuckers Point Drive
+1 441-298-4000
https://www.rosewoodhotels.com/tuckers-point-bermuda
Fairmont Southampton
101 South Shore Road, Southampton
+1 441-238-8000
http://www.fairmont.com/southampton-bermuda/
Elbow Beach Resort Bermuda
60 South Shore Road, Paget
+1 441-236-3535
http://www.elbowbeachbermuda.com/
Cambridge Beaches Resort & Spa
30 Kings Point Rd, Somerset Village
+1 441-234-0331
http://www.cambridgebeaches.com/
Hamilton Princess & Beach Club
76 Pitts Bay Rd, HM08
+1 441-295-3000
http://www.fairmont.com/hamilton-bermuda/
Pompano Beach Club
36 Pompano Beach Road, Southampton
(800) 343-4155
http://www.pompanobeachclub.com/
The Reefs Hotel & Club
56 South Road, Southampton
+1 441-238-0222
http://www.thereefs.com/
Newstead Belmont Hills Golf Resort and Spa
27 Harbour Road, Paget
+1 441-236-6060
http://www.newsteadbelmonthills.com/
---
Private Jet to (TXKF, BDA) L.F. Wade International Airport
Destinations > North America > Caribbean
Charter a private flight to Bermuda and arrive at L.F. Wade International Airport (IATA: BDA, ICAO: TXKF), formerly known as Bermuda International Airport, the only airport in Bermuda.
Located just 7 miles (11 kilometers) northeast of Bermuda's capital city of Hamilton, (BDA) L.F. Wade International handles over 1 million passengers a year, and features a single passenger terminal, a cargo terminal, and eight aircraft stands.
Two FBOs are available (Cedar Aviation Services and Longtail Aviation) where luxury travelers can enjoy quick and discrete arrivals/departures, and the runway at (TXKF, BDA) Bermuda International is long enough to accommodate long range jets and VIP airliners.
---
---
Airport Information
IATA
BDA
ICAO
TXKF
FBO Service
Cedar Aviation Services | Longtail Aviation
Customs
Yes
+1 441 293 2424
Immigration
Yes
+1 441 293 2542
Coordinates
32°21′51″N 064°40′43″W
Time Zone
UTC-4
Website
http://bermudaairport.com/pages/skyport.aspx
Runway Details
12/30
9,669 feet | 2,947 m | Asphalt
---
Request a Quote | Private Flights to Bermuda
Request a Quote or give us a call at 1-888-987-5387 to speak with one of our Bermuda Private Jet Charter brokers to arrange your next private charter flight to (TXKF, BDA) L.F. Wade International Airport.