Private Flights to Beijing, China
Air Charter Advisors is your dedicated partner for private jet charter flights, helicopter lifts and luxury yacht charters across the capital city of Beijing, China. Our services cover all of mainland China, extending across Southeast Asia and providing private jet services to clients around the world.
Renting a private jet to Beijing Capital International (ZBAA, PEK) or Beijing Nanyuan Airport (ZBNY, NAY) is the best way to get there, and our company is here to offer the highest standards in executive and leisure travel.
Air Charter Advisors arrange Beijing jet charter service on a variety for Wyvern-certified private jets, turboprops and VIP airliners and helicopters, meticulously cultivated for every private flight. We offer additional white-glove concierge services, air cargo service to/from China, private jet management & marketing services, and arrange aircraft sales & acquisitions.
Beijing Air Charter Advisors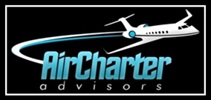 Our private aviation team has access to thousands of private aircraft around the world, freeing yourself from the limitations of individual fleets and operators. Our Beijing Jet Charter team has nearly a decade of experience working with a variety of demanding clientele, operating with some of the most highest safety and service standards in the jet charter industry. We're based in the United States and available 24 hours a day, 7 days a week, no matter where you're located.
When you fly with us, you're flying with only the best. In order to meet our standards, aircraft must be operated under FAR Part 135 (or foreign equivalent) standards, and the pilots must have a wealth of experience with the specific type of aircraft that they're piloting. Our ever-expanding list of distinguished jet charter clients has ranged from royalty, heads of states and top-tier executives, to VIPs/celebrities, NGO's and luxury travelers from every corner of the globe.
Our transparent and hassle-free booking process lets you find exactly what you're looking for. We can arrange everything from gourmet catering and luxury ground transportation, to helicopter lifts, private yacht charters, multi-leg flights and a wide variety of special accommodations. ACA is your be one-stop shop for all private jet charter needs in Beijing China. We offer unlimited quotes for all of your upcoming flight. Request a quote now, or give our team a call at 1-888-987-5387 and book a private jet to Beijing, China.
---
Private Jet Airports in Beijing, China
Chartering a private flight to one of the following airports is the most secure, comfortable and stylish way to arrive in Beijing, the capital city of China and one of the most popular regions for business aviation in Asia.
(ZBAA, PEK) Beijing Capital International Airport – Beijing, China
Runway: 12,500 feet
FBO Service: CJET/Million Air
Customs & Immigration: Yes
(ZBNY, NAY) Beijing Nanyuan Airport – Beijing, China
Runway: 10,499  feet
FBO Service: N/A
Customs & Immigration: No
(ZBTJ, TSN) Tianjin Binhai International Airport – Tianjin, China
Runway: 11,811 feet
FBO Service: N/A
Customs & Immigration: Yes
Beijing Charter Planes
Our company has access to the following Wyvern-certified aircraft for your private charter flights. All of the aircraft we utilize for charter service are operated by FAR Part 135 or 121 (or foreign equivalent) air carriers, using only veteran pilots with a wealth of experience as captain or second-in-command of the aircraft you're chartering.
Our Beijing air charter brokers will provide you with a variety of aircraft options based on the goals and budget of your trip, allowing you to charter a cost-effective aircraft, or the most luxurious, stylish corporate jet on the market. Check out our Aircraft Gallery for more details on all of the aircraft available for your trip.
If you don't see your preferred aircraft listed below, speak to one of our brokers and they will locate one for you.
Piston | Turboprops
Beech Baron 58
Cessna 340
Cessna Conquest II
Cessna Grand Caravan
Cessna Stationair
Cirrus SR-22
King Air 90
King Air 100
King Air 200
King Air 250
King Air 300
King Air 350
Piaggio Avanti II
Pilatus PC-12
Piper Cheyenne
Piper Malibu
Piper Matrix
Piper Meridian
Piper Navajo Chieftain
Piper Seneca
View all Pistons and Turboprops
VLJ | Light Jets | Super Light
Beechjet 400 / 400A
Cessna Citation Bravo
Citation CJ
Citation CJ2 / CJ2+
Citation CJ3 / CJ3+
Citation CJ4 / CJ4+
Citation Encore
Citation M2
Citation Mustang
Citation Ultra
Eclipse 500
Hawker 400XP
Honda Jet
Lear Jet 31 / 31A
Lear 35 / 35A
Lear 40 / 40XR
Lear 45 / 45XR (SLJ)
Nextant 400XT
Phenom 100
Phenom 300 (SLJ)
View all VLJ | Light Jets | Super Light
Midsize | Super Midsize Jets
Citation Excel / XLS
Citation Sovereign
Citation X (10)
Challenger 300 / 350
Falcon 50 / 50EX
Gulfstream G150 / G200 / G280
Hawker 700
Hawker 800 / 800A / 800XP / 850XPi
Hawker 900 / 900XP
Hawker 1000 / 4000
Lear 55
Lear 60 / 60XR
Legacy 500
View all Midsize and Super Midsize Jets 
Large | Heavy Jets
Challenger 601 / 604
Challenger 605 / 650
Challenger 850
Embraer Lineage 1000
Falcon 900 / LX
Falcon 2000 / EX / LX / LXS
Global 5000
Gulfstream G450
Gulfstream GIV / G4
Gulfstream GIV-SP / G4 SP
Lear 70 /75 
Legacy 600
Legacy 650
View all Heavy | Large Jets
Long Range Jets
Falcon 5X
Falcon 7X
Falcon 8X
Global Express / XRS
Global 6000
Global 7000
Global 8000
Gulfstream GV / G5
Gulfstream G550/GV-SP
Gulfstream G600
Gulfstream G650 / ER
View all Long Range Jets
VIP Airliners
Airbus ACJ-318 Elite Corporate Jet
Airbus ACJ-319 VIP
Airbus ACJ-320 VIP
Airbus ACJ-321 VIP
Boeing Business Jet BBJ / BBJ2 / BBJ3
Boeing B-727 VIP
Boeing B-737 VIP
Boeing B-747 VIP
Boeing B-757 VIP
Boeing B-787 Dreamliner VIP
Bombardier CRJ-200
View all VIP Corporate Airliners
Visit Beijing, China
Private Jet Charters > Asia > China
Beijing – it's the capital of one of the world's largest and most politically significant empires. It does everything it can to remain the political and cultural focal point of the gargantuan state, and it has by and large been succeeding.
The capital is in turns alarmingly laid-back and frighteningly stringent; it's a strange combination that tends to throw visitors a bit off kilter. Construction constantly jackhammers the senses while thousands of people walk around you with efficient strides and determined expressions. Cars zip and weave around pedestrians while shop keepers shout and haggle in their haphazardly placed street stalls. This chaos all takes place within confines so splendorous and metropolitan that the contrast is jarring. You really can't help but love it.
Culture
Private jet charter clients visiting Beijing will find that the city is constantly reinventing itself. Enormous, modern buildings sprout out of the ground like daisies.
The club of over 60,000 restaurants ejects and welcomes new members as quickly and wantonly as the ocean tides. You'll never see the same Beijing twice because the architecture, food trends, arts, and people are all variable. So, you better hurry if you want to see the current version; it won't be there for long.
The Chinese word "mashang" is thrown around a lot in Beijing, and its meaning really gives a bit of insight as to what you might expect during your visit — it means "soon", but in reality it's more like "at some point today".
Custom order a knickknack at a shop? "Mashang." Ask an official to get you some information? "Mashang." There will be no specification or elaboration by the user of "mashang"; you will simply be left to wonder and wait.
That moment where you sit slightly confused yet patient, that's a lot of what Beijing is. It's a place that forces you to just go with the flow, and sometimes throw your hands in the air, chuckle, and come back later.
Food and The Arts
There are definitely advantages to looking down, though – namely the food, oh the food. People of the capital celebrate eating in a way that few other Chinese cities can boast; it's almost as if food is the axis on which city social life spins.
Everyone is always snacking on something, whether it be on the train, in the streets, or even in the restrooms – it's a society of nibblers, and God forbid there be a get-together without an enormous meal included. Food isn't the only vehicle through which interaction takes place, though.
Beijingers are absolutely in love with the arts. Performance, dance, music: it's all constantly in your face as you walk through the city. The evening commute home adopts a street performance backdrop – buskers, street dancers, and crafters all fill the scene with their creativity. Families and friends meet up afterwards to enjoy live music, dancing, and avant-garde performances; it's actually a bit inspiring.
With all the food around, it's no wonder that the capital has a ton of gourmet and Michelin Starred restaurants for private jet charter clients to enjoy.
From fiery Sìchu?nese to Turkish Uighur cuisine, there are almost too many options; your taste buds just won't know what to do with themselves. They'll have to try their best though, because you won't want to miss a trip to Da Dong Roast Duck Restaurant or Ding Ding Xian, or one of the many other Five Star options.
Beijing even has a certain smell to it that comes from the various food smells all melding together from across the city; we think it's mostly from those tasty sweet potatoes you find on practically every street corner.
The Sights
The great thing about Beijing is that the technology always marches on ahead while the traditional Chinese culture scrambles trying to keep up.
There are sky-tickling oddities of contemporary architecture sitting directly next to 18th century food stalls. It's ridiculous, and you can't help but note the obscurity of it all. Everything is enormous in Beijing; from the Dongyue Temple to the Forbidden City and the Summer Palace, nearly every structure is of mind-bending proportions that pictures simply can't portray.
As if the sheer scale of the city's architecture wasn't enough, the amount of history packed into each brick is, in itself, absolutely staggering. There are a whopping six UNESCO World Heritage Sites in the area alone.
To put that in perspective, the entire country of Egypt only has seven. The thousands of hútòngs (ancient alleyways) that trail from every major street, the temples and palaces and the great wall, and the contemporary behemoths that dominate the skyline: they all come together to form China's capital, and it really is a sight to behold.
Take some time and visit the CCTV Building or the Galaxy Soho if you want to see Beijing's new face up close and personal. If you prefer to take a walk through the past, then the Forbidden City, the Summer Palace, and the Great Wall should sate your historic appetite. Overall, you really shouldn't have too much trouble enjoying the city; you'll probably be looking up most of the time.
China also plays hosts to several major festivals and events every year, including the Chinese New Year, Spring Festival, Qingming Festival, Dragon Boat Festival, Mid-Autumn Festival, Lantern Festival, and National Holiday. These festivals are vehemently celebrated with grandeuran by locals, and the festivals are an integral part of Chinese tradition.
Forbidden City
4 Jingshan Front St, Dongcheng Qu
+86 10 8500 7421
http://www.dpm.org.cn/index1024768.html
Great Wall of China
Huairou, China
http://whc.unesco.org/en/list/438
Tiananmen Square
Dongcheng, China
https://en.wikipedia.org/wiki/Tiananmen_Square
National Museum of China
16 E Chang'an Ave, Dongcheng Qu
+86 10 6511 6400
https://www.travelchinaguide.com/national-museum.htm
Capital Museum
16 Fuxingmen Outer St, Xicheng Qu
+86 10 6339 3339
http://www.capitalmuseum.org.cn/
Temple of Heaven
1 Tiantan E Rd, Dongcheng Qu
+86 10 6702 8866
http://www.tiantanpark.com/cn/
Summer Palace
19 Xinjiangongmen Rd, Haidian Qu
+86 10 6288 1144
http://www.summerpalace-china.com/
Yonghe Temple
12 Yonghegong St, Dongcheng Qu
+86 10 8419 1919
https://en.wikipedia.org/wiki/Yonghe_Temple
Ming Tombs
Changchi Rd, Changping Qu
+86 10 6076 1422
https://www.travelchinaguide.com/ming-tomb/
Silk Street
8 Xiushui E St, JianWai DaJie, Chaoyang Qu
+86 10 5676 7766
https://www.travelchinaguide.com/xiushui-street/
CCTV Headquarters
32 E 3rd Ring Rd Middle, GuoMao, Chaoyang Qu
http://oma.eu/projects/cctv-headquarters
Executive Charter Flights
Executive Charter Flights and Business Jets to/from Beijing
Private flights are constantly taking off and landing in China's capital. Heads of state, ambassadors, and anyone else with Chinese political business is flying private to Beijing to get their work done — it's where the seat of Chinese power is located, and where most of the government buildings are located, including The Forbidden City.
Many air charter clients rent a private jet to Beijing for political reasons, along with a large amount of executive and business jet charter flights. Some of the biggest companies in the world are headquartered in the area, and business executives commonly fly in/out via private jet charter in short order. Whether you're going there for business, politics or both, our executive jet charter brokers can arrange the perfect flight for your needs.
Business and Beijing go together like Báijiu and Chinese street food. It's a winning combination that can really only be found in the capital of a nation like China. Evidence of Chinese business is everywhere; look at the shelves of any western department store, you're sure to find a ton of Chinese products. From electronics to clothes and appliances, China dominates.
Most of these products are distributed from one of eleven different cities overseas, with the biggest being Beijing. Motor vehicles, communications equipment and computers, and energy are the three biggest industries in the city. With the international nature of these fields, it's no wonder that Beijing sees the amount of business traffic that it does.
The city alone sees approximately thirteen million different visitors a year. Sinopec, China National Petroleum, State Grid Corporation, and the Industrial and Commercial Bank of China: these titans are just a few of the top businesses based in the city, and people fly from all around the world to do business with them.
Though, business is not the only reason people are visiting the city. Politics is actually the main reason, and there are plenty of reasons why. In an attempt at cementing the city's position as political leader, The Ten Great Building were constructed in 1959. These symbolic structures act as the seat for Chinese political power, and house the country's most important legislative body. If you've got a political agenda that requires a meeting with Chinese delegates, Beijing is going to be your destination.
Five-Star Business Hotels 
The Ritz-Carlton Beijing – Financial Street
1 Jinchengfang E St, JinRong Jie, Xicheng Qu
+86 10 6601 6666
http://www.ritzcarlton.com/beijing-financial-street/
InterContinental Beijing – Financial Street
11 Financial Street, Xi Cheng
+86 10 5852 5888
https://www.ihg.com/intercontiental/beijing/
Kempinski Hotel – Lufthansa Center
50 Liangmaqiao Rd, Chaoyang Qu
+86 10 6465 3388
https://www.kempinski.com/lufthansa-center/
The Sandalwood – Marriott Executive Apartments
Jianguo Road, Chaoyang District
+86 10 8557 8888
http://www.marriott.com/the-sandalwood-beijing/
The Imperial Mansion – Marriott Executive Apartments
1 Xiagongfu St, DongDan, Dongcheng Qu
+86 10 6564 9999
http://www.marriott.com/the-imperial-mansion-beijing/
Luxury Hotels
In a mad dash to make Beijing the tourism capital of the country, China has gone to great lengths to leverage its position. As such, the accommodations are sure to be much nicer than what most people are accustomed to. Home to one of the only six (and seven) star hotels in the world, luxury travelers are presented with an embarrassment of 5, 6, and 7 star options.
Spend and evening at the Rosewood hotel, or take advantage of the political atmosphere and stay at the World Summit Wing of the Shangri-La hotel. There are, of course, the typical luxury chains like The W, The Peninsula, and The Regent. However, the boutique options offer more authentic cultural experiences than their international counterparts. Unlock the scroll button on your mouse and check out our top choices for luxury hotels in the area, and book your private jet to Beijing with our team at Air Charter Advisors.
Six- & Seven-Star Hotels
Pangu 7 Star Hotel
+86 10 5906 7777
http://www.panguhotel.com/en/
Zhongle Six Star Hotel
No.4, Third Area, Fangzhuang Fang Qun Park
+86 10 5795 5354
http://www.zhonglesixstarhotel.com/
Five-Star Hotels
Raffles Hotel
33 East Chang'an Avenue, Dongcheng
+86 10 6526 3388
http://www.raffles.com/beijing/
Ascott Raffles City Beijing
1-2 Dongzhimen S St, DongZhiMen
+86 10 8405 3888
http://www.the-ascott.com/ascott-raffles-city-beijing/
The Peninsula
8 Jinyu Hutong, Dongcheng
+86 10 6521 1815
http://beijing.peninsula.com/
W Chang'an
2 Jianguomen South Street, Chaoyang
+86 10 6515 8855
http://www.starwoodhotels.com/w-changan-beijing/
Kerry Hotel
1 Guanghua Road, Chaoyang
+86 10 6561 8833
http://www.shangri-la.com/beijing/kerry/
The Opposite House
Sanlitun Road, Chaoyang
+86 10 6417 6688
http://www.theoppositehouse.com/
Rosewood Hotel
Chaoyang, Chaoyangmen Outer Street
+86 10 6597 8888
https://www.rosewoodhotels.com/beijing/
The Regent Hotel
99 Jinbao Street, Dongcheng District
+86 10 8522 1888
http://regenthotels.com/regent-beijing/
The Grand Millennium Hotel
7 East 3rd Ring Road Middle, Chaoyang
+86 10 8587 6888
https://www.millenniumhotels.com/grand-millennium-beijing/
Shangri – La China World Summit Wing
No.1 Jianguomenwai Avenue
+86 10 6505 2299
http://www.shangri-la.com/beijing/chinaworldsummitwing/
Four Seasons 
48 Liangmaqiao Rd, SanYuan Qiao, Chaoyang Qu
+86 10 5695 8888
http://www.fourseasons.com/beijing/
Legendale Hotel 
90-92 Jinbao Street, Dongcheng District
+86 10 8511 3388
http://www.legendalehotel.com/
Waldorf Astoria
+86 10 8520 8989
http://waldorfastoria.com/beijing/
The St. Regis 
China, ?????? JianWai DaJie
+86 10 6460 6688
http://www.starwoodhotels.com/stregis/beijing/
The Ritz
?83 Jianguo Rd, DaWang Lu, Chaoyang Qu
+86 10 5908 8888
http://www.ritzcarlton.com/beijing
Hilton Wangfujing
Dongcheng Qu, DongDan
+86 10 5812 8888
http://www.hilton.com/beijing-wangfujing/
---
Related Destinations:
---
Beijing Jet Charter Services | Request a Quote
Request a Quote or give us a call at 1-888-987-5387 to speak with one of our Beijing Jet Charter service brokers for your next luxury vacation, business trip, or special event.