Milwaukee Jet Charter
Private Charter Flights to/from Milwaukee, Wisconsin
Air Charter Advisors is your premier source for private jet charter service to/from Milwaukee, the largest city in Wisconsin and the 5th largest city in the Midwest.
Renting a private jet is the most convenient and comfortable way of traveling to/from Milwaukee, with a variety of airport options including (MKE) Mitchell International, (UES) Greater Milwaukee Airport, (MWC) Timmerman Field and 14 more within 50 miles of the city center.
ACA offers pay-as-you-go, on-demand air charter services without any hidden fees, memberships or bait & switches. We offer unlimited free quotes on all of your upcoming trips, and our access to thousands of private jets and turboprops allows us to connect you to the perfect aircraft at the right cost.
Why Fly ACA?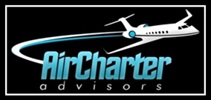 Our charter brokers are Wyvern-certified, one of the highest safety accreditations in private aviation. Our team uses their reporting tools to view aircraft maintenance, operator history and pilot experience for every flight, and we never cut corners regarding safety or comfort. WE're not limited by fleet size, either — we have access to thousands of planes are the world, and work to supplement corporate flight departments when they need to rent as a business jet for their executives.
We also offer luxury concierge services including in-flight catering, luxury ground transportation, and helicopter lifts, and ACA can manage & market your private jet, as well as assist in aircraft sales & acquisitions.
Work with a charter broker who's working for you, and our Milwaukee Private Jet Charter brokers will become your complete solution for luxury air travel, aircraft acquisition, and private jet management in Wisconsin and the Midwest.
Give us a call at 1-888-987-5387 or request a free jet charter quote for your upcoming private flight.
---
Airports for Private Charter Flights to Milwaukee
The Milwaukee area offers private jet travelers 5 major airports to choose from within 25 miles of the city center. Speak to one of our Air Charter Advisors and we can help choose the right airport for your flight, while potentially reducing your charter cost.
(KMKE, MKE) General Mitchell International Airport – Milwaukee, Wisconsin
Longest Runway: 9,990 Feet
(KMWC, MWC) Lawrence J. Timmerman Airport – Milwaukee, Wisconsin
Longest Runway: 4,103 Feet
(KUES, UES) Waukesha County Airport – Pewaukee, Wisconsin
Longest Runway: 5,849 Feet
(KRAC, RAC) John H. Batten Int'l Airport – Racine, Wisconsin
Longest Runway: 6,574 Feet
(KETB, ETB) West Bend Municipal Airport – West Bend, Wisconsin
Longest Runway: 4,494 Feet
Visit Milwaukee | Private Jet to Milwaukee
Destinations > United States > Wisconsin
Fly private to Milwaukee, the largest city in the state of Wisconsin resting along the western shores of Lake Michigan.
After your charter jet arrive in Milwaukee, you can enjoy modern nightlife in a setting of timeless antebellum architecture and Wisconsin hospitality. Milwaukee's history centers around American history's other perspective, that of the Native American.
Originally known in Algonquian as Millioke, or "The Good Land" (were you aware of that?), the early colonial roots are more visible here than elsewhere.
Later influenced by substantial German and Polish populations, it's known today for its European architecture, rich cheeses, and daring microbreweries. For those that are considering visiting the city, it's an ideal destination for private jet travelers. With (MKE) General Mitchell International Airport located just five miles south of downtown, arriving is very convenient.
Attractions and Activities
Charter a private flight to Milwaukee, a mid-western city chock-full of fun things to do, nice people to chat with, and charming parks and streets to peruse.
Milwaukee advertises itself as the "City of Festivals", mainly centered around the annual summer party along Lake Michigan called Summerfest — the event is actually listed in the Guinness Book of World Records as "the largest music festival in the world", with nearly 1 million people attending Summerfest, and the city's diverse immigrant population brings several smaller ethnic festivals throughout the summer months.
Milwaukee gained its pop culture fame as the setting of the "Laverne and Shirley" and "Happy Days" 1970's TV sitcoms. More recently it has been featured as the backdrop for Hollywood films, including Bridesmaids, Transformers 3 and Mr. 3000.
Walk through the downtown and walk into any of the small restaurants along the strip. Try something with real Wisconsin cheese, and sip on an eccentric locally brewed beer while the kids munch on chicken-fingers. Head outside of the city proper for world-renowned golfing and hunting resorts.
Above all, enjoy the friendliest locals to be found in the United States. A relaxed and friendly atmosphere pervades this large city, encouraging amicable and unreserved conversation between passerby's.
Harley-Davidson Museum
400 W. Canal St., At the corner of 6th and Canal
877-436-8738
http://www.harley-davidson.com/museum/
Miller Park
1 Brewers Way
414-902-4400
http://milwaukee.brewers.mlb.com/
Milwaukee Art Museum
700 N Art Museum Drive
414-224-3220
http://mam.org/
Basilica of St. Josaphat
2333 S 6th St
414-645-5623
http://thebasilica.org/
Pabst Mansion
2000 W Wisconsin Ave
414-931-0808
http://www.pabstmansion.com/
Milwaukee County Zoo
10001 West Blue Mound Road
414-256-5412
http://www.milwaukeezoo.org/
Milwaukee Public Museum
800 W Wells St
414-278-2702
https://www.mpm.edu/
Executive Charter Flights
Rent a business jet and fly private to Milwaukee, home to instantly recognizable companies including Miller Brewing Co. and Harley Davidson Motorcycles.
In total, the city is the home to six Fortune 500 international headquarters: Johnson Controls, Northwestern Mutual, Manpower, Rockwell Automation, Harley-Davidson and Joy Global.
Other companies based here include Briggs & Stratton, Hal Leonard, Wisconsin Energy, the American Society for Quality, Master Lock, American Signal Corporation, GE Healthcare Diagnostic Imaging and Clinical Systems, and MGIC Investments.
Economy in Milwaukee
Thanks to the city's easy access to Lake Michigan and other waterways, Menomonee Valley has served as an ideal location for manufacturing, stockyards, rendering plants, shipping, and other heavy industries.
During the 19th century, many immigrants who came to the area were wheat farmers, which made the city the #1 producer of wheat in the country — it's what also earned it the nickname "Cream City".
With all this wheat lying around, Milwaukee became known as "Beer City" and the number one producer of beer in the world for several years. It served as the home to four of the world's largest breweries: Schlitz, Blatz, Pabst, and Miller — today, only Miller remains, employing over 2,000 people on the city's west end.
Harley Davidson throws a massive celebration every five years, and their anniversary events attract millions of riders — the 110th anniversary was held in 2013, making 2018 the next party.
Luxury Hotels
Milwaukee offers a variety of upscale lodgings options, from waterfront boutique hotels to sequestered country-side golf resorts.
If you're hoping for a quiet retreat to golf, hunt, or relax, then look no further than The American Club. As the only 5-diamond resort in the Midwest, there's nothing that competes with its level of luxury and service. Enjoy amenities like top-tier golf holes, generously appointed rooms, and a full service spa when you stay at The American Club.
For business travelers or for people that prefer the city, The Pfister Hotel is as iconic as it gets. A night at The Pfister Hotel brings standard amenities along with the finest accouterments in each room, a full spa, 4-star dining, and impeccable service.
5 star
The American Club
419 Highland Dr
(800) 344-2838
http://www.americanclubresort.com/
4 star
The Pfister Hotel
424 E Wisconsin Ave
(414) 273-8222
http://www.thepfisterhotel.com/
InterContinental
139 E Kilbourn Ave
(414) 276-8686
http://www.intercontinentalmilwaukee.com/
The Iron Horse Hotel
500 W Florida St
(414) 374-4766
http://www.theironhorsehotel.com/
METRO
411 E Mason St
(414) 272-1937
hotelmetro.com
Ambassador Hotel
2308 W Wisconsin Ave
(414) 342-8400
ambassadormilwaukee.com
Bed & Breakfast Inns
Inn on Woodlake
705 Woodlake Rd
(800) 344-2838
http://www.americanclubresort.com/inn-on-woodlake
The Brewhouse Inn & Suites
1215 N 10th St
(414) 810-3350
http://www.brewhousesuites.com/
---
Aircraft Options | Charter Flights to Milwaukee
Our Milwaukee Jet Charter brokers have access to the following aircraft for your private flight. All of the aircraft we utilize for charter service are operated by FAR Part 135 or 121 (or foreign equivalent) air carriers, using only veteran pilots in the private jet you're renting.
ACA will provide a variety of aircraft options based on the goals and budget of your trip, allowing you to charter a cost-effective aircraft, or the most luxurious, stylish corporate jet on the market. Check out our Aircraft Gallery for more details on all of the aircraft available for your trip.
If you don't see your preferred aircraft listed below, speak to one of our brokers and they will locate one for you.
Piston | Turbo Props
Beech Baron 58
Cessna 340
Cessna Conquest II
Cessna Grand Caravan
Cessna Stationair
Cirrus SR-22
King Air 90
King Air 100
King Air 200
King Air 250
King Air 300
King Air 350
Piaggio Avanti II
Pilatus PC-12
Piper Cheyenne
Piper Malibu
Piper Matrix
Piper Meridian
Piper Navajo Chieftain
Piper Seneca
View all Pistons and Turbo-Props
VLJ | Light Jets | Super Light
Beechjet 400 / 400A
Cessna Citation Bravo
Cessna Citation CJ
Cessna Citation CJ2 / CJ2+
Cessna Citation CJ3 / CJ3+
Cessna Citation CJ4 / CJ4+
Cessna Citation Encore
Cessna Citation M2
Cessna Citation Mustang
Cessna Citation Ultra
Eclipse 500
Hawker 400XP
Honda Jet
Lear Jet 31 / 31A
Lear Jet 35 / 35A
Lear Jet 40 / 40XR
Lear Jet 45 / 45XR (SLJ)
Nextant 400XT
Phenom 100
Phenom 300 (SLJ)
View all VLJ | Light Jets | Super Light
Mid-Size | Super-Mid Size Jets
Cessna Citation Excel / XLS
Cessna Citation Sovereign
Cessna Citation X (10)
Challenger 300 / 350
Falcon 50 / 50EX
Gulfstream G150 / G200 / G280
Hawker 700
Hawker 800 / 800A / 800XP / 850XPi
Hawker 900 / 900XP
Hawker 1000 / 4000
Lear Jet 55
Lear Jet 60 / 60XR
Legacy 500
View all Mid-Size and Super Mid-Size Jets 
Large | Heavy Jets
Challenger 601
Challenger 604 | 605
Challenger 850
Embraer Lineage 1000
Falcon 900 / LX
Falcon 2000 / EX / LX / LXS
Global 5000
Gulfstream G450
Gulfstream GIV / G4
Gulfstream GIV-SP / G4 SP
Lear jet 70 /75 
Legacy 600
Legacy 650
View all Heavy | Large Jets
Ultra-Long Range Jets
Falcon 5X
Falcon 7X
Falcon 8X
Global Express / XRS
Global 6000
Global 7000
Global 8000
Gulfstream GV / G5
Gulfstream G550
Gulfstream G600
Gulfstream G650 / ER
View all Long Range Jets
VIP Jumbo Jet Airliners
Airbus ACJ-318 Elite Corporate Jet
Airbus ACJ-319 VIP
Airbus ACJ-320 VIP
Airbus ACJ-321 VIP
Boeing Business Jet BBJ / BBJ2 / BBJ3
Boeing B-727 VIP
Boeing B-737 VIP
Boeing B-747 VIP
Boeing B-757 VIP
Boeing B-787 Dreamliner VIP
Bombardier CRJ-200
View all VIP Corporate Airliners
---
Airports Information | Private Flights to Milwaukee, Wisconsin
Air Charter Advisors utilizes the following airports to fly clients privately to/from Milwaukee, Wisconsin and neighboring areas of the Midwest.
(KMKE, MKE) General Mitchell International Airport – Milwaukee, Wisconsin
Alias:
Chicago's Third Airport
FBO Service:
Signature Flight Support MKE
Longest Runway:
9,990 feet
Customs & Immigration: 
Yes (US Customs Pre-Clearance)
https://www.mitchellairport.com/
Fly private to General Mitchell International Airport (IATA: MKE, ICAO: KMKE, FAA LID: MKE), located just 5 miles (8 km) south of downtown Milwaukee.
In addition to serving as the primary airport for Milwaukee, (MKE) Mitchell Intl is sometimes referred to as "Chicago's Third Airport", with travelers in northern suburbs often using Mitchell instead of Chicago O'Hare or Midway.
General Mitchell (KMKE) offers five asphalt and concrete runways, ranging between 4,183 feet to 9,990 feet, and a 100 ft x 100 ft helipad is on the south side of the airfield.
The single terminal building offers 40 gates over 3 concourses, and customs services are available at the airport — international arrivals lacking border pre-clearance must arrive via the International Arrivals Building. You'll find the Mitchell Gallery of Flight in the main building, and Signature Flight Support offers FBO services from their private terminal.
(KMWC, MWC) Lawrence J. Timmerman Airport – Milwaukee, Wisconsin
Alias: 
Timmerman Field | Curtiss-Wright Field
FBO Service:
Spring City Aviation
Longest Runway:
4,103 feet
Customs & Immigration:
N/A
http://www.timmermanairport.com/
(KUES, UES) Waukesha County International Airport – Pewaukee, Wisconsin
Alias: 
Greater Milwaukee Airport | Crites Field
FBO Service: 
Atlantic Aviation | Stein's Aircraft Services | Waukesha County Airport
Longest Runway:
5,849 feet
Customs & Immigration:
N/A
http://www.critesfield.com/
(KRAC, RAC) John H. Batten Int'l Airport – Racine, Wisconsin
Alias: Batten International Airport
FBO Service:
 Batten International
Longest Runway:
6,574 feet
Customs & Immigration: 
Yes (US Customs Pre-Clearance)
http://battenairport.aero/
Additional Airports
Private aviation provides unmatched flexibility and convenience, allowing you to arrive/depart from more than 100 times the number of airports available to commercial service — you can also leave on the day you want, at the time you want.
(57C) East Troy Municipal Airport – East Troy, WI
Longest Runway: 3,900 feet | 25 m SW
(KBUU, BUU) Burlington Municipal Airport – Burlington, WI
Longest Runway: 4,300 feet | 27 m SW
(KENW, ENW) Kenosha Regional Airport – Kenosha, WI
Longest Runway: 5,499 feet | 27 m S
FBO: Kenosha Aviation | Stein's Aircraft Services
(KHXF, HXF) Hartford Municipal Airport – Hartford, WI
Longest Runway: 3,000 feet | 28 m NW
(C02) Grand Geneva Resort Airport – Lake Geneva, WI
Longest Runway: 3,830 feet | 33 m SW
(KRYV, RYV) Watertown Municipal Airport – Watertown, WI
Longest Runway: 4,429 feet | 36 m W
FBO: Wisconsin Aviation
(KUGN, UGN) Waukegan National Airport – Waukegan, IL
Longest Runway: 6,000 feet | 37 m S
FBO: Signature Flight Support
(C59) Lake Lawn Airport – Delavan, WI
Longest Runway: 4,423 feet | 39 m SW
(61C) Fort Atkinson Municipal Airport – Fort Atkinson, WI
Longest Runway: 3,800 feet | 40 m W
(KUNU, UNU) Dodge County Airport – Juneau, WI
Longest Runway: 5,070 feet | 42 m NW
(C81) Campbell Airport – Grayslake, IL
Longest Runway: 3,573 feet | 43 m S
(KSBM, SBM) Sheboygan County Memorial Airport – Sheboygan Falls, WI
Longest Runway: 6,800 feet | 44 m N
FBO: Burrows Aviation
---
Related Destinations
---
Request a Quote | Private Jet to Milwaukee
Request a Quote or give us a call at 1-888-987-5387 to speak with one of our Milwaukee Private Jet Charter agents for your next luxury vacation, business trip, or special event