Grand Rapids Jet Charter
Private Jets to/from Grand Rapids, Michigan
Charter a private jet with ACA and fly private to Grand Rapids, the second-largest city in Michigan and the seat of Kent County.
Grand Rapids is a popular business jet destination, home to a storied history as a major furniture manufacturer and numerous world-class healthcare facilities.
Our private air charter services allow clients to travel in the most secure, comfort and stylish way possible. We offer access to thousands of private jets and turboprops based in Michigan and throughout the United States, and services extend around the globe with access to more than 100x the number of airports available to commercial flights.
Grand Rapids Air Charter Advisors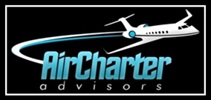 Our number priority at Air Charter Advisors is the comfort and safety of all of our clients. Although we offer competitive rates on sleek, modern aircraft, we don't aim to be the cheapest option; clients choose to work with ACA because of our safety and due diligence standards, knowing we meticulously review aircraft, operator and pilot history to provide the best options available.
Whether you're flying internationally or domestically, we'll connect you to the right aircraft — our relationships and industry experience allow us to connect you to the best plane for your flight without every cutting corners. All of the planes we utilize for charter flights are operated by FAR Part 135 (or foreign equivalent) air carriers, and we require pilots with a high-level of experience in the make/model/type of aircraft you're renting.
Our list of clients have included heads of state, executives, celebrities, athletes, personal assistants and leisure travelers from around the world. Enjoy the peace of mind you get from working with an air charter broker you can trust, and we'll be your local and global aviation solution for luxury air travel, aircraft acquisition and private jet management in the state of Michigan.
Give us a call us at 1-888-987-5387 or request a free quote for your upcoming charter flight to Grand Rapids, Michigan. We can arrange on-demand jet charter service to/from (GRR) Gerald R. Ford International, plus luxury concierge services including catering, ground transportation, helicopter lifts and more. We also offer private jet management and marketing services, and can assist with aircraft acquisitions and sales.
---
Airports for Private Charter Flights to Grand Rapids
Enjoy the unmatched convince and flexibility of private air travel, and discuss the goals of your trip with one of our Air Charter Advisors to help determine which airport is best for your flight. Private jet charter clients can choose from 21 airports located within 50 miles of downtown Grand Rapids when arranging their charter flight; the following airports are the most frequently requested for private jet charter service to/from Grand Rapids, Michigan.
(KGRR, GRR) Gerald R. Ford International Airport – Grand Rapids, Michigan
Also known as Kent County Airport
Longest Runway: 10,000 feet
(08C) Riverview Airport – Georgetown Township, Michigan
Longest Runway: 3,920 feet
(Z98) Ottawa Executive Airport – Zeeland, Michigan
Longest Runway: 3,800 feet
(KMKG, MKG) Muskegon County Airport – Muskegon, Michigan
Longest Runway: 6,501 feet
Visit Grand Rapids | Private Jet to Gerald R. Ford Intl (GRR)
Destinations > United States > Michigan
Grand Rapids is famous as the hometown of U.S. President Gerald Ford, who is buried alongside his wife Betty on the grounds of the Gerald R. Ford Presidential Museum; the city's airport (GRR) is named in honor of the former President.
From the 1970's furniture capital of the world to Beer City USA, Grand Rapids is an old Michigan town turned trendy nightlife destination.
Locals are all hopping on the homebrew and craft beer train, and they want to bring you with them. Sit down at any restaurant and hear your server enthusiastically describe their latest pineapple infused-ultra hop extravaganza-chocolate stout that they brewed in their garage. Right now the city is a magnet attracting artists, businessmen, and nature enthusiasts, so travelers couldn't pick a better time to visit.
Attractions and Activities
There was a time when Grand Rapids was known only for its furniture industry ties; that time passed and gave way to a new city full of progressive notions and burgeoning social scenes. And like any person caught up in the fervor of a new passion, the city exudes an effervescent and contagious energy that is setting the local population ablaze with community spirit.
Take part in this cultural renaissance by booking a private flight to the city and checking out the new face of Beer City USA. After your private jet lands, you may be wondering what parts of Grand Rapids are worth visiting. Well with a bunch of festivals, museums, bars, and nature attractions, it's a bit hard to go wrong. The downtown is a good go-to option for most of the year; it has a ton of drink and food options.
If you happen to be there during Fall, Artprize is a world-renowned art festival that completely takes over the city. Venues clamor for the chance to display art work and attract some of the festival attendees.
Frederik Meijer Gardens & Sculpture Park
1000 E Beltline Ave NE
616-957-1580
http://www.meijergardens.org
Art Prize
Downtown Area
Contact: https://www.artprize.org/
General: https://www.artprize.org/
Meyer May House
450 Madison Ave. SE
616-246-4821
http://meyermayhouse.steelcase.com/
Gerald R. Ford Museum
303 Pearl Street NW
(616) 254-0400
https://www.fordlibrarymuseum.gov/
Grand Rapids Public Museum
272 Pearl Street NW
+1 616-456-3977
http://www.grpm.org/
John Ball Zoo
1300 W. Fulton St
616-336-4301
http://www.jbzoo.org/
Van Andel Arena
130 Fulton West
616-742-6600
https://vanandelarena.com/
Executive Charter Flights
A historic furniture-manufacturing center, Grand Rapids is home to five of the world's leading office furniture companies, and is nicknamed Furniture City. Its more common modern nickname of River City refers to the landmark river for which it was named.
The city and surrounding communities are economically diverse, based in the health care, information technology, automotive, aviation, and consumer goods manufacturing industries, among others.
---
Aircraft Options for Charter Flights to Grand Rapids
ACA has access to the following aircraft for your private charter flight. All of the planes we utilize for charter service are operated by FAR Part 135 or 121 (or foreign equivalent) air carriers, using veteran pilots in the private jet you're renting.
Our Grand Rapids Private Jet Charter team will provide you with a variety of aircraft options based on the goals and budget of your trip, allowing you to charter a cost-effective aircraft, or the most luxurious jet on the market. Check out our Aircraft Gallery for more details on all of the aircraft available for your trip.
If you don't see your preferred aircraft listed below, speak to one of our brokers and they will locate one for you.
Piston | Turbo Props
Beech Baron 58
Cessna 340
Cessna Conquest II
Cessna Grand Caravan
Cessna Stationair
Cirrus SR-22
King Air 90
King Air 100
King Air 200
King Air 250
King Air 300
King Air 350
Piaggio Avanti II
Pilatus PC-12
Piper Cheyenne
Piper Malibu
Piper Matrix
Piper Meridian
Piper Navajo Chieftain
Piper Seneca
View all Pistons and Turbo-Props
VLJ | Light Jets | Super Light
Beechjet 400 / 400A
Cessna Citation Bravo
Cessna Citation CJ
Cessna Citation CJ2 / CJ2+
Cessna Citation CJ3 / CJ3+
Cessna Citation CJ4 / CJ4+
Cessna Citation Encore
Cessna Citation M2
Cessna Citation Mustang
Cessna Citation Ultra
Eclipse 500
Hawker 400XP
Honda Jet
Lear Jet 31 / 31A
Lear Jet 35 / 35A
Lear Jet 40 / 40XR
Lear Jet 45 / 45XR (SLJ)
Nextant 400XT
Phenom 100
Phenom 300 (SLJ)
View all VLJ | Light Jets | Super Light
Mid-Size | Super-Mid Size Jets
Cessna Citation Excel / XLS
Cessna Citation Sovereign
Cessna Citation X (10)
Challenger 300 / 350
Falcon 50 / 50EX
Gulfstream G150 / G200 / G280
Hawker 700
Hawker 800 / 800A / 800XP / 850XPi
Hawker 900 / 900XP
Hawker 1000 / 4000
Lear Jet 55
Lear Jet 60 / 60XR
Legacy 500
View all Mid-Size and Super Mid-Size Jets 
Large | Heavy Jets
Challenger 601
Challenger 604 | 605
Challenger 850
Embraer Lineage 1000
Falcon 900 / LX
Falcon 2000 / EX / LX / LXS
Global 5000
Gulfstream G450
Gulfstream GIV / G4
Gulfstream GIV-SP / G4 SP
Lear jet 70 /75 
Legacy 600
Legacy 650
View all Heavy | Large Jets
Ultra-Long Range Jets
Falcon 5X
Falcon 7X
Falcon 8X
Global Express / XRS
Global 6000
Global 7000
Global 8000
Gulfstream GV / G5
Gulfstream G550
Gulfstream G600
Gulfstream G650 / ER
View all Long Range Jets
VIP Jumbo Jet Airliners
Airbus ACJ-318 Elite Corporate Jet
Airbus ACJ-319 VIP
Airbus ACJ-320 VIP
Airbus ACJ-321 VIP
Boeing Business Jet BBJ / BBJ2 / BBJ3
Boeing B-727 VIP
Boeing B-737 VIP
Boeing B-747 VIP
Boeing B-757 VIP
Boeing B-787 Dreamliner VIP
Bombardier CRJ-200
View all VIP Corporate Airliners
---
Airports Information | Private Flights to Grand Rapids, Michigan
Air Charter Advisors utilizes the following airports to fly clients privately to/from Grand Rapids, Michigan and neighboring areas of the Midwest.
(KGRR, GRR) Gerald R. Ford International Airport – Grand Rapids, Michigan
Alias:
Kent County Airport
 |
Kent County International
Runway Length:
10,000 feet | 8,501 feet | 5,000 feet
FBO Service:
Signature Flight Support GRR
Customs & Immigration:
 2hrs PNR ; Tel: +1 (616) 942 5245
http://www.grr.org/
(08C) Riverview Airport – Georgetown Township, Michigan
Runway Length:
3,920 feet
FBO Service:
Rivertown Airport
Customs & Immigration:
N/A
http://riverviewairport.com/
(KMKG, MKG) Muskegon County Airport – Muskegon, Michigan
Runway Length:
6,501 feet | 6,100 feet
FBO Service:
Executive Air Transport
Customs & Immigration
: N/A
https://flymkg.com/
Additional Airports Within 50 Miles
Private aviation provides access to more than 100x the number of airports available with commercial airline service. Check out some of the additional airport options within 50 miles of Grand Rapids, Michigan.
(8D4) Paul C Miller-Sparta Airport – Sparta, MI
4,032 feet | 10 m N
(6D6) Greenville Municipal Airport – Greenville, MI
4,199 feet | 21 m NE
(9D9) Hastings Airport – Hastings, MI
4,502 feet | 23 m SE
(3GM) Grand Haven Memorial Airpark – Grand Haven, MI
3,752 feet | 24 m W
(KBIV, BIV) West Michigan Regional Airport – Holland, MI
6,002 feet | 24 m SW
(Y70) Ionia County Airport – Ionia, MI
4,298 feet | 26 m E
(35D) Padgham Field – Allegan, MI
4,300 feet | 27 m S
(KHLM, HLM) Park Township Airport – Holland, MI
2,999 feet | 30 m SW
(KFFX, FFX) Fremont Municipal Airport – Fremont, MI
6,501 feet | 32 m NW
(13C) Lakeview Airport-Griffith Field – Lakeview, MI
3,499 feet | 34 m NE
(4D0) Abrams Municipal Airport – Grand Ledge, MI
3,199 feet | 42 m E
(KBTL, BTL) W. K. Kellogg Airport – Battle Creek, MI
10,004 feet | 43 m S
(KFPK, FPK) Fitch H Beach Airport – Charlotte, MI
3,510 feet | 44 m SE
(KAZO, AZO) Kalamazoo/Battle Creek International Airport – Kalamazoo, MI
6,502 feet | 44 m S
(KLWA, LWA) South Haven Area Regional Airport – South Haven, MI
4,801 feet | 45 m SW
(KRQB, RQB) Roben–Hood Airport – Big Rapids, MI
4,300 feet | 46 m N
(KAMN, AMN) Gratiot Community Airport – Alma, MI
5,004 feet | 48 n NE
(KLAN, LAN) Capital Region International Airport – Lansing, MI
8,506 feet | 48 m E
---
Related Destinations
---
Grand Rapids Jet Charter Services | Request a Quote
Request a Quote or give us a call at 1-888-987-5387 to speak with one of our Grand Rapids Private Jet Charter agents for your next luxury vacation, business trip, or special event.