Charter Flights to/from Phoenix, AZ
Charter a luxury flight to the Valley of the Sun and acquaint yourself with Phoenix, Arizona's largest, most populated, and most beautiful city. Phoenix is a major aviation hub in the Southwest, and is home to a variety of popular airports for private and general aviation.
Private jet charter Phoenix allows you to bypass commercial air traffic by taking advantage of airports focused primarily on private and general aviation. Clients using our private jet charters can arrive at a variety of local airports, allowing business and leisure travelers to land closer to their destination while potentially saving on the cost of their flight.
Phoenix Air Charter Advisors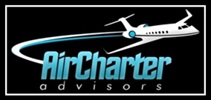 Our team at Air Charter Advisors was established to offer the highest standards in executive and leisure travel, and our team offers Phoenix private jet charter with services available worldwide. Our company has access to thousands of private planes from around the world certified for these flights, and we're confident we can connect you with the right aircraft at the right cost, whether you're flying internationally or domestically.
Our brokerage carries Wyvern-certification, so you can have peace of mind knowing the aircraft we use for flights to Arizona are operated by FAR Part 135 (or foreign equivalent) air carriers, held to the highest standards in private aviation.
Enjoy the comfort, convenience and peace of mind you get from working with a company you can trust, and Air Charter Advisors will become your local and global solution for luxury air travel, aircraft acquisition and private plane management in Arizona.
Call or request a quote for your charter flight to Phoenix, Arizona. Our team can handle all aspects of private aviation, whether its booking your private jet, creating its flight itinerary, arranging in-flight catering, luxury ground transportation, helicopter lifts and any other requests you may have – make us your number one source for private aviation in the state of Arizona.
---
Airports for Private Charter Flights to Phoenix, Arizona
(KPHX, PHX) Phoenix Sky Harbor International Airport – Phoenix, AZ
Longest Runway: 11,489 feet
(KDVT, DVT) Phoenix Deer Valley Airport – Phoenix, AZ
Longest Runway: 8,196 feet
(KGYR, GYR) Phoenix Goodyear Airport – Phoenix, AZ
Longest Runway: 8,501 feet
(KIWA, IWA) Phoenix/Mesa Gateway Airport – Mesa, AZ
Longest Runway: 10,401 feet
(KFFZ, FFZ) Falcon Field – Mesa, AZ
Longest Runway: 5,101 feet
(KSDL, SDL) Scottsdale Airport – Scottsdale, AZ
Longest Runway: 8,249 feet
(KGEU, GEU) Glendale Municipal Airport – Glendale, AZ
Longest Runway: 7,150 feet
(KCHD, CHD) Chandler Municipal Airport – Chandler, AZ
Longest Runway: 4,870 feet
(P19) Stellar Airpark – Chandler, AZ
Longest Runway: 3,913 feet
---
Related Destinations: