Lima Jet Charter
Private Flights to Lima
Air Charter Advisors provides private jet charter service to Lima, the capital city of Peru, and the third-largest city in the Americas.
Enjoy access to thousands of private jets, regional airliners, and VIP airliners for your private flight to Lima's Jorge Chavez International Airport (LIM), along with some of the most competitive charter rates, free, no-obligation quotes, and the highest levels of safety & service you'll find from any jet charter broker.
Our services extend around the globe, reaching more 10,000 airports worldwide, and our services are available to you 24 hours a day, 7 days a week for last-minute and ASAP flights. For pricing and aircraft availability on Lima jet charter flights, request more information via our contact us form, or speak with us directly at 1-888-987-5387 (JETS).
Lima Air Charter Advisors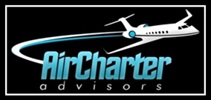 Safety is the number one priority for every flight we arrange, whether it's to Lima, Peru, or Lima, Ohio. When you request a quote from one of our Wyvern-certified brokers, they'll get to work locating the most appropriate private jets for your mission, whether you're flying within Latin America or internationally on an ultra long-range jet. We narrow down aircraft options by reviewing third-party audits, removing the planes and pilots that don't meet our exact safety standards.
This results in being able to hire the right plane for every flight, complete with experienced pilots and flight crews who carry a wealth of experience as captain/second-in-command of the make/model plane you're renting. Since we only answer to our clients, and not operator or aircraft owners, we're able to offer the most competitive charter rates and pricing in the industry, without ever compromising safety or comfort.
In addition to bespoke and ad-hoc jet charter service to/from Lima, we offer a variety of aviation services for private individuals and executive groups, including aircraft purchase and sales, private jet marketing and management, jet card memberships, supplemental lift, medical air transport, and high-security air charter for elected officials, diplomats, members of NGO's and VIP clients. Call or contact one pf our Lima air charter advisors for more information about private jet charters, sales, and ownership services, and our 25/50/100 jet card programs.
---
Airports for Private Charter Flights to/from Lima, Peru
Private jet charter flights to Lima will arrive/depart using Jorge Chavez International (SPJC, LIM), the main international gateway into Peru, and the nation's busiest airport. Jorge Chavez International offers a long runway to accommodate almost any aircraft, including many VIP airliners, and a private FBO terminal for quick and discrete arrivals. Collique Airport (SPOL) is located 6 nautical miles away, and suitable for domestic turboprop flights.
(SPJC, LIM) Jorge Chavez International Airport – Lima, Peru
Runway: 11,506 feet | FBO: ATSA – Aero Transporte
https://www.lima-airport.com/eng
(SPOL) Collique Airport – Collique, Peru
Runway: 3,287 feet
---
Related Destinations
Visit Lima, Peru | Private Jet to Jorge Chavez International (LIM)
Destinations > South America > Peru
Fly private to Lima, the capital city of Peru and one of the most important Latin American cities in private and business aviation.
Lima is an attractive destination for private jet charter flights, and for a variety of reasons – the area is home to incredible historic sites, breathtaking scenery, and nearly a third of the national population.
Lima sprawls eastward from it's rugged, beautiful coastline across a valley surrounded by extremely arid desert – summers here in this part of the southern hemisphere are usually warm and sunny, with rains falling sometimes around January, while the city is often overcast and rainy for several days at a time during the winter, with temperatures dropping between 45–55? F.
The city was founded as Ciudad de los Reyes by Spanish conquistador Francisco Pizarro in 1535, and it would go on to become a seat of Spanish rule in Peru for 300 years, leaving behind a wonderful array of churches, cloisters and monasteries worth visiting.
The National University of San Marcos, founded here under Spanish rule in 1551, is one of the oldest institutions of higher learning in the New World, and is the oldest continuously operating university in the Americas.
Its long history before Spain's arrival is responsible for a number of coastal and Andean civilizations, including the Incas, Moche, Chavin, and other local cultures, and several archaeological sites in and around the city can be visited, known locally as huaca.
Today, the capital city of Peru is home to nearly 10 million residents and the second-largest city in South America, trailing only Mexico City and Sao Paulo as the largest metropolitan area in the Americas. It's also home to the three branches of the Government of Peru, serves as the nation's industrial and financial center, and is one of the most important economic hubs in Latin America.
Lima hosted the United Nations Climate Change Conference in 2014, and the Annual Meetings of the World Bank Group and the International Monetary Fund in 2015. The city was recently chosen to host the Pan American Games in 2019.
If you want to try some of the best Peruvian cuisines you'll ever find, you've flown to the right place. The nation offers a variety of tastes, with a wide variety of ingredients harvested from its coastal, mountain, and Amazon regions. In particular, Lima is famous for it's delicious seafood, thanks to the special plankton fish consume in the cold sea current along Lima's coast.
---
Aircraft Options or Lima Private Jet Flights
We offer access to a global fleet of sleek, modern business jets and VIP airliners, all available for hire at a moment's notice. All of the planes we arrange are operated by FAR Part 135 or 121 (or foreign equivalent) air carriers, and we utilize two veteran pilots for all our jet charter flights.
Popular jet rentals for flights to Jorge Chavez International in Lima, Peru include Super Mid-Size (Citation X, Hawker 850XP, Falcon 50/EX); Heavy (Challenger 600 series, Gulfstream G450, Lear 70); and Long-Range Jets (Falcon 7x/8x, Gulfstream GV-SP, Global 6000); as well as Regional & VIP airliners (Embraer ERJ145, Airbus 318/319/320, Boeing BBJ/727/737) for corporate and executive groups, sports teams, and special events.
Discuss all of the aircraft options available for your flight with our Lima jet charter brokers, including the possibility of utilizing one-way routing or flights on empty leg jets.
---
Request a Quote | Private Jet Charter Lima, Peru
For hourly charter rates, pricing, and availability for Lima jet charter service, contact us via e-mail with your trip details or any questions, and call us directly at 1-888-987-5387. We're here to assist executive travelers, elected/government officials, and luxury flyers with private charter flights, jet card memberships, aircraft ownership (whole & fractional), and private jet management/marketing services.