Private Jet Charter Kiev
Private Flights to/from Kiev, Ukraine
Air Charter Advisors arrange private jet charter services in Kiev (Kyiv), the capital city of Ukraine located on the Dnieper River and a popular business jet destination in Eastern Europe.
Kyiv dates back to the 5th century with some earlier accounts and is one of the oldest cities in Eastern Europe. By the end of the 9th century, Kyiv had emerged as the de facto capital of a developing Eastern Slavic state, a role which it would reprise throughout its history.
Today, Kiev is the largest and richest city in Ukraine and is home to several high-tech industries, higher education institutions, and famous landmarks. It's also Europe's 7th most populous city and a major industrial, scientific, educational, and cultural center of Eastern Europe.
Semantically, Kiev is the common spelling of the city in the Western world, while the official version, Kyiv, is the romanticized version adopted by the Ukranian government in an effort to separate itself from former Russian influence.
Kiev Air Charter Advisors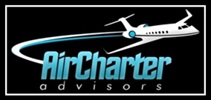 Our company offers on-demand private air charter service to/from Kiev, Ukraine while applying the highest standards in executive and luxury air travel. Working with our Kiev Air Charter Advisors provides instant access to thousands of private planes based in Eastern Europe around the world.
All of the aircraft we use for private flights are operated by FAR Part 135 or 121 (or foreign equivalent) air carriers. Enjoy the comfort, convenience and peace of mind you get from working with a charter broker you can trust, and we'll become your solution for luxury and business jet rentals in Kiev, Ukraine.
For instant pricing and availability on aircraft rentals near you, give us a call at +1 (888) 987-5387 for your upcoming private jet charter.
Kiev Airports for Private Jets
Kyiv International is the main business jet airport in Ukraine, and one of Europe's busiest business aviation airports. There are several FBO and ground handling providers located across its business terminal. Highway, rail, and metro connections are all available at Kyiv Intl, which is commonly known as Zhuliany Airport. Private flights can also be arranged at Boryspil Airport, the main commercial hub of Ukraine.
Kyiv International Airport (ICAO: UKKK; IATA: IEV)
Alias: International Airport "Kyiv" (Zhulyany) Igor Sikorsky; Zhuliany Airport
Runway: 7,579 ft
FBO & Handlers: 9 available
Customs: Yes
Boryspil International Airport (ICAO: UKBB; IATA: KBP)
Runway: 13,123 ft
FBO & Handlers: 7 available
Customs: Yes
Kiev Aircraft Rentals
Air Charter Advisors offers on-demand aircraft rentals around the world with instant access to our global network of more than 10,000 charter planes, including planes based at Kiev International (IEV), Boryspil Airport (KBP), and across all areas of Eastern Europe.
All of the planes we arrange for private flights are operated by FAR Part 135 or 121 (or foreign equivalent) air carriers, and we review third-party safety reports to ensure all of the planes and pilots we use meets our industry-leading safety standards.
Request a charter quote and we'll provide you with charter options on a variety of aircraft. Choose from cost-effective turboprops and light jets all the way to the most luxurious business jets available. Check out our Aircraft Gallery for specifications, photos, and hourly rates.
---
Request a FREE Quote | Private Jet Charter in Kiev, Ukraine
For instant aircraft availability and pricing on private jet services in Kiev, Ukraine, call us at +1-888-987-5387. Our company specializes in private flights and our charter brokers offer 24/7 on-demand business jet services no matter where you're located.