Private Jet Charter Stockholm
Private Flights to Stockholm, Sweden
Air Charter Advisors offers on-demand private jet charter services in Stockholm, the capital city of Sweden.
Chartering a private flight is the most comfortable, stylish, and secure way to fly to/from Stockholm, and our charter brokers offer instant access to thousands of private planes around the world for your private flight.
For instant pricing & availability on private charter flights to/from Stockholm, Sweden, give us a call at +1 (888) 987-5387.
Stockholm Air Charter Advisors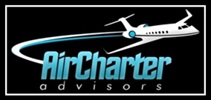 Our company offers the highest standards in executive and leisure travel, offering on-demand private jet charter service to/from Stockholm, Sweden. Working with our Stockholm Air Charter Advisors gives you instant access to thousands of private planes based in Scandinavia and around the world, and all of the aircraft we use for flights are operated by FAR Part 135 or 121 (or foreign equivalent) air carriers.
Enjoy the comfort, convenience and peace of mind you get from working with an air charter broker you can trust, and we'll become your solution for luxury and business jet rentals in Stockholm, Sweden.
Call us at (888) 987-5387 for your upcoming flight. Our team is standing by to book your private jet, create its flight itinerary, arrange in-flight catering, luxury ground transportation, helicopter lifts and any other requests you may have – consider our Stockholm Jet Charter team your one-stop shop for all things private aviation in Scandinavia.
Stockholm Airports for Private Jets
Stockholm offers 4 private jet airports for your flight, each with a long enough runway to accommodate charter planes in all sizes, from light jets to VIP airliners. All of the airports offer customs & immigration services, and there are private terminals available at each airport except Vasteras, which offers ground handling only.
Stockholm Arlanda Airport (ICAO: ESSA; IATA: ARN)
Runway: 10,830 ft
FBO: ASE Handling | Aviator | Grafair Jet Center
Hours: 24 hrs
Customs: Yes
https://www.swedavia.se/arlanda/
Bromma Stockholm Airport (ICAO: ESSB; IATA: BMA)
Runway: 5,472 ft
FBO: Grafair Jet Center | IFLY
Hours: PPR; 07:00 – 22:00 LT Mon-Fri, 09:00 – 17:00 LT Sat, 10:00 – 20:00 LT Sun
Customs: Yes
https://www.swedavia.com/bromma/
Stockholm Vasteras Airport (Västerås) (ICAO: ESOW; IATA: VST)
Runway: 8,465 ft
FBO: Handling only
Hours: 05:30 – 21:00 UTC Mon-Fri, 08:00 – 14:00 Sat-Sun
Customs: Yes
http://www.vst.nu/
Skavsta Airport (ICAO: ESKN; IATA: NYO)
Runway: 9,448 ft
FBO: Stockholm Skavsta Airport
Hours: 24hrs
Customs: Yes
https://www.skavsta.se/en/
Stockholm Aircraft Rentals
Air Charter Advisors offers instant access to more than 10,000 planes within our global network of aircraft, including planes based at airports at Stockholm's Bromma, Arlanda, Vasteras, and Skavsta airports, and across Sweden and throughout Scandinavia.
All of the planes we arrange are operated by FAR Part 135 or 121 (or foreign equivalent) air carriers, and we review third-party safety reports to ensure each of the planes and pilots meets our high safety standards.
Provide us with the details of your trip and we'll provide you with aircraft rentals based on the goals and budget of your trip. Choose from cost-effective props to luxurious business jets and airliners. Check out our Aircraft Gallery for specifications, photos, and hourly rates.
Stockholm Jet Charter Services | Request a FREE Quote
For instant aircraft availability and pricing on private jet charter services in Stockholm, call us at 1-888-987-5387. Our team specializes in arranging private flights and our air charter brokers offer 24/7 on-demand aviation services no matter where you're located.