Private Jet Charter Bratislava
Private Flights to/from Bratislava, Slovakia
Air Charter Advisors offers worldwide private jet charter services in Bratislava, the capital of Slovakia located on both banks of the Danube River.
Historically, Bratislava served as the center of the Kingdom of Hungary from nearly 250 years (1536-1783) and has been home to many important Slovak, Hungarian and German figures. During this time, the city was known as Pozsony in Hungarian and Pressburg in German; before 1919, it was known as Prešporok in Slovak. Bordered by Austria and Hungary, it's the only capital sharing a border with two sovereign nations.
The medieval inner city of Bratislava is set on two squares: Hlavne namestie (main square) and Hviezdoslavovo namestie (Hviezdoslav square). Narrow streets wind through the old town leading to a picturesque hilltop castle along the Danube, and there are many historic churches and buildings worth checking out. Outside of the old city, you'll find a variety of communist-era and modern architecture until you find yourself passing through farms, vineyards, and small villages within 50 km.
Today, it's the administrative, cultural, and economic center of Slovakia, home to the Slovak president, parliament, and the Slovak Executive. Its population of just over 400,000, while small for a capital, makes it the most populous city in the country.
In 2017, Bratislava ranked after Hamburg and Luxembourg City as the third richest region of the European Union by GDP (PPP) per capita. It boasts a GDP nearly twice the EU average, and its surrounding area forms the most prosperous region in Central and Eastern Europe, and the fifth most prosperous region in the entire EU.
Bratislava Air Charter Advisors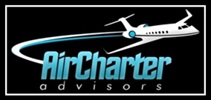 Our company offers on-demand private air charter service to/from Bratislava, Slovakia while applying the highest standards in executive and luxury air travel. Working with our company provides instant access to thousands of private planes based in Slovakia and around the world.
All of the aircraft we use for private flights are operated by FAR Part 135 or 121 (or foreign equivalent) air carriers. Enjoy the comfort, convenience and peace of mind you get from working with a charter broker you can trust, and our Bratislava Air Charter Advisors will become your solution for luxury air travel and business jet rentals in Central Europe.
For instant pricing and availability on aircraft rentals near you, give us a call at +1 (888) 987-5387 for your upcoming private charter flight.
Bratislava Airports for Private Jets
Bratislava is home to Slovakia main international airport, Bratislava Airport (BTS), located just 9 km (5.6 mi) northeast of the city center. There are two perpendicular runways available for private planes of any size, and the General Aviation Terminal at the airport handles private, business and VIP flights. Bratislava can also be reached via Vienna International Airport, located just 49 km (30 mi) to the west.
Bratislava Airport (ICAO: LZIB; IATA: BTS)
Alias: M. R. Štefánik Airport; Bratislava-Ivanka
Runway: 10,466 ft
FBO & Handlers: 4 available
Customs: Yes
Bratislava Aircraft Rentals
Air Charter Advisors offers on-demand access to our global network of more than 10,000 charter planes, including planes based at Bratislava International Airport (IEV), across all areas of Eastern Europe, or wherever you're flying from.
All of the planes we arrange for private flights are operated by FAR Part 135 or 121 (or foreign equivalent) air carriers, and we review third-party safety reports to ensure all of the planes and pilots we use meets our industry-leading safety standards.
Request a charter quote and we'll provide you with charter options on a variety of aircraft. Choose from cost-effective turboprops and light jets all the way to the most luxurious business jets available. Check out our Aircraft Gallery for specifications, photos, and hourly rates.
---
Request a FREE Quote | Private Jet to Bratislava, Slovakia
For instant aircraft availability and pricing on private jet services in Bratislava, Slovakia, call us at +1-888-987-5387. Our company specializes in private flights and our charter brokers offer 24/7 on-demand business jet services no matter where you're located.