Private Jet Charter Bucharest
Private Flights to/from Bucharest, Romania
Air Charter Advisors offers on-demand private jet charter services in Bucharest, the capital and largest city of Romania.
Bucharest is located along the banks of the Dâmbovița River in the southeast on the Romanian Plain, less than 60 km north of the Danube River and Bulgaria. It's the cultural, industrial, and financial center of Romania, and the main gateway into the country.
Known as "The Little Paris," Bucharest is home to an urban population of nearly 2.5 million, making it the 6th largest city within the EU. The city's architecture features a blend of historical, interbellum, communist era, and modern designs – it's not uncommon to find a 300-year old church, Communist-era apartments, and modern steel & glass office buildings on the same block.
Bucharest Air Charter Advisors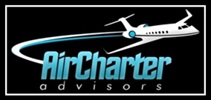 Our company offers on-demand private air charter service to/from Bucharest, Romania while applying the highest standards in executive and luxury air travel. Working with our Bucharest Air Charter Advisors provides instant access to thousands of private planes based around the world.
All of the aircraft we use for flights are operated by FAR Part 135 or 121 (or foreign equivalent) air carriers. Enjoy the comfort, convenience and peace of mind you get from working with a charter broker you can trust, and we'll become your solution for luxury and business jet rentals in Romania.
For instant pricing and availability on aircraft rentals near you, give us a call at +1 (888) 987-5387 for your upcoming private jet charter.
Bucharest Airports for Private Jets
Bucharest offers three private jet airports within 50 nautical miles for your private flight. Bucharest Aurel Vlaicu Airport (LRBS, BBU) is the city's main business jet hub and is commonly known as Băneasa Airport or Bucharest City Airport. Flights can also be arranged to/from Henri Coanda International (LROP, OTP) in Otopeni just 16.5 km (10.3 mi) to the north.
Bucharest Băneasa International Airport (IATA: BBU; ICAO: LRBS)
Alias: Băneasa Aurel Vlaicu Int'l
Runway: 10,465 ft
FBO: Euro Jet | Tiriac Air | Romanian Airport Services
Customs: Yes
Bucharest Henri Coandă International Airport (IATA: OTP; ICAO: LROP)
Alias: Bucharest Otopeni Int'l
Runway: 11,484 ft
FBO: Euro Jet | Romanian Airport Services
Customs: Yes
Gorna Oryahovitsa Airport (IATA: GOZ; ICAO: LBGO)
Runway: 8,038 ft
FBO: Lukoil Bulgaria
Customs: Yes
Bucharest Aircraft Rentals
Air Charter Advisors offers instant access to more than 10,000 planes within our global network of aircraft rentals, including planes based at Bucharest International and Henri Coandă International, and throughout eastern Europe.
All of the planes we arrange for private flights are operated by FAR Part 135 or 121 (or foreign equivalent) air carriers, and we review third-party safety reports to ensure all of the planes and pilots we use meets our industry-leading safety standards.
Request a charter quote and we'll provide you with charter options on a variety of aircraft. Choose from cost-effective turboprops and light jets all the way to the most luxurious business jets available. Check out our Aircraft Gallery for specifications, photos, and hourly rates.
Request a FREE Quote | Private Jet Charters in Bucharest, Romania
For instant aircraft availability and pricing on private jet services in Bucharest, call us at 1-888-987-5387. Our team specializes in arranging private flights and our air charter brokers offer 24/7 on-demand aviation services no matter where you're located.