Private Jet Charter Oslo
Private Flights to/from Oslo, Norway
Air Charter Advisors offers around the clock private jet charter services in Oslo, the capital and largest city of Norway, and the third-largest city in Scandinavia.
Originally established as Ánslo in 1048 by Harald Hardrada, it went on to serve as the capital of Norway around 1300, a title that was revoked during the Danish-Norwegian Union (1348-1814). Oslo also experienced a period of nearly 300 years where it was known as Christiania or Kristiania.
Today, Oslo is home to a metro population of more than 1.7 million people and serves as the center for Norwegian economics, politics, trade, banking, industry, and shipping.
It's also responsible for one-fifth of Norway's GDP, and an incredibly expensive city to live in – Swiss bank UBS ranked Oslo and London as the world's most expensive cities in August 2006, making it the de facto business jet center in Norway.
Oslo Air Charter Advisors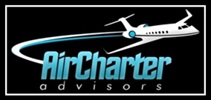 Our company offers on-demand private air charter service to/from Oslo, Norway while applying the highest standards in executive and luxury air travel. Working with our Oslo Air Charter Advisors provides instant access to thousands of private planes based throughout Scandinavia and around the world.
All of the aircraft we use for flights are operated by FAR Part 135 or 121 (or foreign equivalent) air carriers. Enjoy the comfort, convenience and peace of mind you get from working with a charter broker you can trust, and we'll become your solution for luxury and business jet rentals in Norway.
For instant pricing and availability on aircraft rentals near you, give us a call at +1 (888) 987-5387 for your upcoming private jet charter flight.
Oslo Airports for Private Jets
Oslo Airport is the main entry point for Norwegian bound flight, including private jets. The airport handled more than 28.5 million passengers in 2018, ranking as the 2nd busiest Nordic airport and the 19th busiest overall in Europe. Also known as Oslo Gardermoen Airport, two parallel runways are available to handle any size charter plane, and there are two FBO providers on-site for fast arrivals & departures.
Oslo Airport (ICAO: ENGM; IATA: OSL)
Alias: Oslo Gardermoen Airport
Runway: 11,811 ft
FBO & Handlers: Sundt Air Executive Handling | Access Oslo Executive Handling
Customs: Yes
Oslo Aircraft Rentals
Air Charter Advisors offers on-demand aircraft rentals around the world with instant access to our global network of more than 10,000 charter planes, including planes based at Oslo Airport and airports across Scandinavia.
All of the planes we arrange for private flights are operated by FAR Part 135 or 121 (or foreign equivalent) air carriers, and we review third-party safety reports to ensure all of the planes and pilots we use meet our industry-leading safety standards.
Request a private flight to/from Oslo and we'll provide you with charter options on a variety of aircraft. Choose from cost-effective turboprops and light jets all the way to the most luxurious business jets available. Check out our Aircraft Gallery for specifications, photos, and hourly rates.
---
Request a FREE Quote | Private Jet Charters in Oslo, Norway
For instant aircraft availability and pricing on private jet services in Oslo, Norway, call us at +1-888-987-5387. Our company specializes in private flights and our charter brokers offer 24/7 on-demand business jet services no matter where you're located.