Lexington Jet Charter
Private Flights to Lexington, KY
Book your private flight to Lexington, the second-largest city in Kentucky. Located in the heart of Kentucky's Bluegrass region, it's known as the "Horse Capital of the World," and home to a busy aviation community.
Air Charter Advisors offers the highest levels of service for private charter flights to/from Lexington and surrounding areas of the state of Kentucky. Enjoy instant access to thousands of planes and pay-as-you-go air charter service without fees, charges, membership or other nonsense added in.
Lexington Air Charter Advisors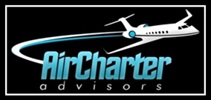 Our company offers the most straight-forward, transparent booking process in the industry, and our Wyvern-broker certification gives clients peace of mind when arranging their charter flights. Our brokers review third-party audits that detail aircraft, operators and pilot history, allowing us to find the best options for your flight while maintaining compliance with our high safety standards.
Every plane we arrange is operated by Part 135 or 121 (or foreign equivalent) air carriers, and we utilize veteran pilots who carry a substantial experience in the make/model you're chartering. Our brokers also check into one-way routing and potential empty leg charter flights to reduce the cost of your flight. We can arrange helicopter rentals, ground transportation, catering and a variety of luxury concierge services for executive and luxury travelers looking to make the most of their time in Lexington.
Our team can also assist corporate and VIP flyers with jet cards, fractional ownership, private plane acquisitions, and aircraft sales; we can also market and manage your private jet or turbo-prop using the largest online marketplace for on-demand charter flights. Call us at 1-888-987-5387 or request a quote for your private charter flight to Lexington, KY.
---
Airports for Private Charter Flights to/from Lexington, KY
Charter a private jet to Blue Grass Airport (LEX), the most centrally located airport, equipped with FBO facilities and upscale travel services for passengers, pilots and planes. There are 5 additional airports located within 25 nautical miles of Lexington, allowing clients to arrive closer to home, or potentially reduce their charter cost using an airport focused on private and general aviation.
(KLEX, LEX) Blue Grass Airport – Lexington, Kentucky
Runway: 7,004 feet | FBO: Tac Air
(27K) Georgetown Scott County Airport-Marshall Field – Georgetown, Kentucky
Runway: 5,498 feet | FBO: Georgetown-Scott Airport
(KFFT, FFT) Capital City Airport – Frankfort, Kentucky
Runway: 5,506 feet
(KRGA, RGA) Madison County-Central Kentucky Regional Airport – Richmond, Kentucky
Runway: 5,001 feet
(KIOB, IOB) Mount Sterling-Montgomery County Airport – Mount Sterling, Kentucky
Runway: 5,002 feet
(0I8) Cynthiana-Harrison County Airport – Cynthiana, Kentucky
Runway: 3,850 feet
Visit Lexington | Private Jet to Kentucky
Destinations > United States > Kentucky
Charter a private flight to Lexington and experience a traditional southern town with a healthy helping of big city thrown in.
Known as the beating heart of bluegrass music and as a big equestrian hub, Lexington is often filed into people's "typical southern town" folder. This is actually pretty accurate, but that doesn't mean that the city is boring. There is plenty going on for private jet travelers to enjoy.
Private jet charter flights to Lexington place you among an expansive, beautiful city surrounded by nature and pervaded by the traditional cowboy culture that makes the American South so charming. Whether you're an equestrian that has a stable in the area, or you're heading to one of the many bluegrass festivals hosted in the area, or anything in between, you'll find no shortage of things to do in Lexington.
Attractions & Activities
Even if you're not heading to Lexington for a race or a concert, there's plenty of great options to keep you busy, whether it's checking out the local history, or taking in a bit of country nightlife.
Enjoy an educational and fun afternoon with the family by taking them to see the iconic Mary Todd Lincoln House. This symbol of American history is an absolute must-see for any history buff. You can book a private tour with relatively short notice, and enjoy this symbol of antebellum America with professional and fun commentary.
If history isn't your thing or you're just more of a night owl, there is plenty to do in the city's downtown. Grab a few friends and head over to Alltech's Brewing & Distilling Company for an evening of savoring the various beers and liquors brewed in-house. Their Town Branch Bourbon is touted as the best in the state, while their Kentucky IPA keeps locals coming back every day after work.
They also host a variety of events throughout the week, and will make sure that your evening is one to remember. If you're looking for a more sophisticated night on the town, maybe for a date with your significant other, then you'll want to check out one of Lexington's many fine-dining options.
If you really want to treat yourself and your taste buds to a phenomenal experience, then head on over to Guiseppe's Ristorante Italiano. Offering both lunch and dinner in true gourmet style, you can head there at just about any time of day and enjoy a meal that will have you raving for weeks. Sometimes offering live music along with their carefully prepared entrees, it's hard to turn down an evening at Guiseppe's.
Keeneland
4201 Versailles Road
859-254-3412
http://www.keeneland.com/
Mary Todd Lincoln House
578 West Main St
859-233-9999
http://www.mtlhouse.org/
Alltech's Brewing & Distilling Co.
401 Cross Street
859-255-2337
http://www.kentuckyale.com/
Lexington Cemetery
833 West Main Street
859-255-5522
http://www.lexcem.org/
The Arboretum
500 Alumni Drive
(859) 257-6955
http://arboretum.ca.uky.edu/
Ashland
120 Sycamore Rd
(859) 266-8581
http://henryclay.org/
West Sixth Brewing
501 West Sixth Street
859-705-0915
http://www.westsixth.com/
Raven Run Nature Sanctuary
5888 Jacks Creek Road
859-272-6105
http://www.lexingtonky.gov/index.aspx?page=276
University of Kentucky
101 Main Building
859-257-3595
http://www.uky.edu/UKHome/
Luxury Hotels
Lexington is a major destination for travelers that are flying for both business and for pleasure within the bluegrass state of Kentucky. As the home to a variety of attractions and major international businesses, the Lexington is no stranger to private jet travelers coming for a variety of reasons.
The city awaits these private jet travelers with a plethora of luxury lodging options. With places to stay ranging from contemporary design hotels and charming boutique resorts to more personable bed and breakfasts, it won't disappoint even the most seasoned private jet traveler. If you're visiting the area with your family, then you may want to check out the ever-popular Griffin Gate Marriott Resort and Spa.
This classically luxurious hotel option is full of amenities and perks that make it hard to turn away from. With a full service spa, an exquisitely designed golf course, a variety of spacious and generously appointed suites, and impeccable service, the Griffin Gate Marriot Resort and Spa will surely make your trip a memorable one.
Luxury Hotels
The Farm LLC
450 Waterworks Rd, Danville, KY 40422
(859) 583-0244
http://www.thefarmllc.com/
The Campbell House
375 S Broadway
(859) 255-4281
http://www.thecampbellhouse.com/
Griffin Gate Marriott Resort & Spa
1800 Newtown Pike
(859) 231-5100
http://www.marriott.com/hotels/travel/lexky-griffin-gate-marriott-resort-and-spa/
21c Museum Hotel
167 W Main St,
(859) 899-6800
http://www.21cmuseumhotels.com/lexington/
Upscale Business Hotels
Home2 Suites by Hilton University/Medical Center
126 E Lowry Ln
(859) 313-5200
http://www.hotellexingtonky.com/
Courtyard Keeneland/LEX Airport
3100 Wall St
(859) 224-0460
http://www.marriott.com/hotels/travel/lexkn-courtyard-lexington-keeneland-airport/
Hyatt Regency LEX Airport
401 W High St
(859) 253-1234
http://lexington.regency.hyatt.com/en/hotel/home.html
Bed & Breakfast Inns
Essence of the Bluegrass
4343 Mt Horeb Pike
(859) 255-0067
http://www.essenceofthebluegrass.com/
Eighth Pole Inn
3463 Rosalie Rd
(859) 226-0095
http://eighthpoleinn.com/
Gratz Park Inn
120 W 2nd St
(859) 231-1777
http://www.gratzparkinn.com/
Chateau Annette
950 Jennie Kate Ln
(859) 433-1619
http://bedandbreakfastlexingtonky.com/
Storybook Inn
277 Rose Hill Ave, Versailles, KY 40383
(859) 879-9993
http://www.storybook-inn.com/
---
Private Aircraft for Charter Flights to/from Lexington, KY
The following private planes are available when you book your private flight to Lexington with ACA. Our on-demand air charter services allow clients to select the perfect plane for every flight, without getting locked into a fractional ownership or jet card program.
Give us your flight details, and our Lexington air charter brokers will search the market to find options that best suit your trip, allowing clients to enjoy private aviation at a variety of budgets. We can also arrange luxury concierge services to create the perfect complement to your aircraft rental.
Piston | Turbo Props
Beech Baron 58
Cessna 340
Cessna Conquest II
Cessna Grand Caravan
Cessna Stationair
Cirrus SR-22
King Air 90
King Air 100
King Air 200
King Air 250
King Air 300
King Air 350
Piaggio Avanti II
Pilatus PC-12
Piper Cheyenne
Piper Malibu
Piper Matrix
Piper Meridian
Piper Navajo Chieftain
Piper Seneca
View all Pistons and Turbo-Props
VLJ | Light Jets | Super Light
Beechjet 400 / 400A
Cessna Citation Bravo
Cessna Citation CJ
Citation CJ2 / CJ2+
Citation CJ3 / CJ3+
Citation CJ4 / CJ4+
Citation Encore
Citation M2
Citation Mustang
Citation Ultra
Eclipse 500
Hawker 400XP
Honda Jet
Lear 31 / 31A
Lear 35 / 35A
Lear 40 / 40XR
Lear 45 / 45XR (SLJ)
Nextant 400XT
Phenom 100
Phenom 300 (SLJ)
View all VLJ | Light Jets | Super Light
Mid-Size | Super-Mid Size Jets
Citation Excel / XLS
Citation Sovereign
Citation X (10)
Challenger 300 / 350
Falcon 50 / 50EX
Gulfstream G150 / G200 / G280
Hawker 700
Hawker 800 / 800A / 800XP / 850XPi
Hawker 900 / 900XP
Hawker 1000 / 4000
Lear 55
Lear 60 / 60XR
Legacy 500
View all Mid-Size and Super Mid-Size Jets 
Large | Heavy Jets
Challenger 601
Challenger 604 | 605
Challenger 850
Embraer Lineage 1000
Falcon 900 / LX
Falcon 2000 / EX / LX / LXS
Global 5000
Gulfstream G450
Gulfstream GIV / G4
Gulfstream GIV-SP / G4 SP
Lear 70 /75 
Legacy 600
Legacy 650
View all Heavy | Large Jets
Ultra-Long Range Jets
Falcon 5X
Falcon 7X
Falcon 8X
Global Express / XRS
Global 6000
Global 7000
Global 8000
Gulfstream GV / G5
Gulfstream G550
Gulfstream G600
Gulfstream G650 / ER
View all Long Range Jets
VIP Airliners
Airbus ACJ-318 Elite Corporate Jet
Airbus ACJ-319 VIP
Airbus ACJ-320 VIP
Airbus ACJ-321 VIP
Boeing Business Jet BBJ / BBJ2 / BBJ3
Boeing B-727 VIP
Boeing B-737 VIP
Boeing B-747 VIP
Boeing B-757 VIP
Boeing B-787 Dreamliner VIP
Bombardier CRJ-200
View all VIP Corporate Airliners
---
Additional Airports
Our team utilizes the following airports located between 30 and 50 nautical miles from Lexington to reach neighboring areas of the Bluegrass State. Don't see your preferred airport? Contact one of our brokers and let them know.
(KDVK, DVK) Stuart Powell Field – Danville, KY
Runway: 5,000 feet
(KSYM, SYM) Morehead-Rowan County Airport – Morehead, KY
Runway: 5,500 feet
(KFGX, FGX) Fleming-Mason Airport – Flemingburg, KY
Runway: 5,001 feet
(6I2) Lebanon Springfield Airport-George Hoerter Field – Springfield, KY
Runway: 5,001 feet
---
Lexington, KY Jet Charter Services | Request a Quote
Request a Quote or give us a call at 1-888-987-5387 to speak with one of our Lexington Jet Charter service brokers and review all of the aircraft & airport options for your upcoming charter flight.