Private Jet Charter Tallinn
Private Flights to/from Tallinn, Estonia
Air Charter Advisors is your source for private jet charter services in Tallinn, the capital of Estonia located just 70km to the south of Helsinki on the southern coast of the Gulf of Finland.
Tallinn was established early in the 13th century, and experienced periods of Danish, Scandinavian, and Teutonic rule. Between the 14th and 16th centuries, it became a major trade center as a member of the Hanseatic League.
Toompea is the name of the hill in the heart of the city, famous for its cobbled streets lined with medieval houses and alleyways. The remainder of the town sprawls from the foot of the hill and is still protected by what's left of its historical and medieval city walls. Tallinn's Old Town is known as one of the best-preserved medieval cities in Europe and is listed as a UNESCO World Heritage Site.
Today, Tallinn is among the leaders in the technology sector among Europe nations and ranks among the top 10 digital cities in the world. It's home to the European Union's IT agency and the NATO Cyber Defence Centre of Excellence. In 2011, the city was a European Capital of Culture along with Turku, Finland.
Tallinn Air Charter Advisors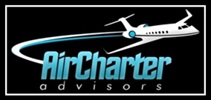 Our company offers on-demand private air charter service to/from Tallinn, Estonia while applying the highest standards in executive and luxury air travel. When flying with our Tallinn Air Charter Advisors, you'll enjoy instant access to thousands of private planes based around the world, and competitive hourly rates without sacrificing quality, safety, or comfort.
All of the planes we use for private flights are operated by FAR Part 135 or 121 (or foreign equivalent) air carriers, and we perform due diligence by reviewing third-party safety and maintenance audits. Enjoy the comfort, convenience and peace of mind you get from working with a charter broker you can trust, and we'll become your solution for luxury and business jet rentals in Tallinn, Estonia.
For instant pricing and availability on private flights from Tallinn or aircraft rentals near you, give us a call at +1 (888) 987-5387 for your upcoming private charter flight.
Tallinn Airports for Private Jets
Tallinn is home to the largest airport in Estonia, Tallinn Airport (TLL), home to a single runway large enough to accommodate any size charter plane, including wide-bodied airliners such as a Boeing 747. There are 8 FBO and ground handlers located at the airport, which often handles charter passengers arriving for their Baltic cruise. A new Business Aviation Complex located next to the General Aviation Terminal opened in 2014. Hangar 1 at the complex is intended for Boeing & Airbus airliners, while Hangars 2 – 5 are designed for standard business jets.
Tallinn Airport (ICAO: EETN; IATA: TLL)
Alias: Lennart Meri Tallinn Airport; Ülemiste Airport; Tallinna lennujaam (Estonian)
Runway: 11,417 ft
FBO & Handlers: 8 available
Customs: Yes
Tallinn Aircraft Rentals
Enjoy instant access to aircraft rentals near you, including private jets based at Tallinn Airport and all areas of the Baltics, when you request a private flight from Air Charter Advisors.
The planes we arrange for private flights are operated by FAR Part 135 or 121 (or foreign equivalent) air carriers, and we review third-party safety reports to ensure every plane and pilot meets our industry-leading safety standards.
Request a quote and we'll provide you with options on a variety of aircraft, from small props and lights jets to luxury business jets and VIP airliners. Check out our Aircraft Gallery for specifications, photos, and hourly rates.
---
Request a FREE Quote | Private Jet to Tallinn, Estonia
For instant pricing and availability on private jet services in Tallinn, Estonia, call us at +1-888-987-5387 and speak with our Tallinn jet charter brokers and enjoy 24/7 on-demand business jet services no matter where you're located.