Private Jet Charter Zagreb
Private Flights to/from Zagreb, Croatia
Air Charter Advisors is your source for on-demand private jet charter services in Zagreb, the capital city of Croatia located in the country's central-northwestern region.
Zagreb is a vibrant city home to more than 800,000 people and a metro population of 1.1 million. The city is distinguished by 18th and 19th-century Austro-Hungarian architecture, and the medieval center features buildings and cobbled streets similar to those found in Vienna, Budapest, Prague, and other Central European cities.
Today, Zagreb boasts a diverse economy, high quality of living, a variety of museums, and sporting, entertainment, and cultural events. It's home to the central government, administrative bodies, and almost all government ministries of Croatia and nearly all of the major national corporations, media outlets, and scientific/research institutions are headquartered here.
It's also the most important transport hub in Croatia at the intersection of Central Europe, the Mediterranean, and Southeast Europe, making it the main hub for all national road, rail, and air networks. This also makes it the most popular destination for luxury charter flights and business jets rentals in Croatia.
Zagreb Air Charter Advisors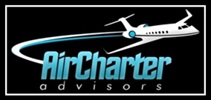 Our company offers on-demand private air charter service to/from Zagreb, Croatia, while applying the highest standards in executive and luxury air travel. When flying with our Zagreb Air Charter Advisors, you'll enjoy instant access to thousands of private planes based around the world, and competitive hourly rates without sacrificing quality, safety, or comfort.
All of the planes we use for private flights are operated by FAR Part 135 or 121 (or foreign equivalent) air carriers, and we perform due diligence by reviewing third-party safety and maintenance audits. Enjoy the comfort, convenience and peace of mind you get from working with a charter broker you can trust, and we'll become your solution for luxury and business jet rentals in Central Europe.
For instant pricing and availability on private flights from Zagreb or aircraft rentals near you, give us a call at +1 (888) 987-5387 for your upcoming private charter flight.
Zagreb Airports for Private Jets
Zagreb is home to the largest and busiest international airport in Croatia, Zagreb Airport (LDZA, ZAG), which handles around 3.4 million passengers and 13,500 tons of cargo annually. A VIP terminal home to three FBO & handling providers opened in 2008 with customs and immigration services, allowing charter passengers to completely avoid the main passenger terminal.
Zagreb Airport (ICAO: LDZA; IATA: ZAG)
Alias: Franjo Tuđman Airport Zagreb
Runway: 10,669 ft
FBO & Handlers: 3 available
Customs: Yes
Zagreb Aircraft Rentals
Enjoy instant access to aircraft rentals no matter where you're flying to or from, including planes based at Zagreb Airport and all areas of Central Europe, when you request your private flight from Air Charter Advisors.
All of the props, jets, and airliners we arrange for private flights are operated by FAR Part 135 or 121 (or foreign equivalent) air carriers, and we review third-party reports detailing the maintenance, history, and performance of every plane, pilot, and operator.
Call or request a quote and we'll source a custom list of aircraft rentals, from light aircraft and business jets to luxury VIP airliners. Check out our Aircraft Gallery for specifications, photos, and hourly rates.
---
Request a FREE Quote | Private Jet to Zagreb, Croatia
For instant pricing and availability on private jet services in Zagreb, Croatia, call us at +1-888-987-5387 to speak with our charter brokers and enjoy 24/7 on-demand business jet services no matter where you're located.