Private Jet Charter Brussels
Private Flights to/from Brussels, Belgium
Air Charter Advisors is your source for private jet charter services in Brussels, the capital city of Belgium and an important city in the European Union.
It is located in the Brussels Capital Region and entirely surrounded by the region of Flanders, and the region serves as the headquarters for many European institutions, making it one of the de facto capitals of Europe.
The population of Brussels is around 1 million while its metropolitan area holds just over 2 million. The city features a blend of Germanic and Roman cultures and is diverse enough to be considered a melting pot while retaining its unique character.
Enjoy instant access to business jets to/from Brussels with instant access to thousands of private planes in our network of certified jets. For pricing & availability on aircraft rentals, please request a quote or call +1 (888) 987-5387.
Brussels Air Charter Advisors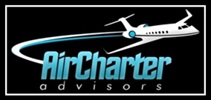 Our company offers the highest standards in executive and leisure travel, offering on-demand private air charter service to/from Brussels, Belgium. Working with our Brussels Air Charter Advisors gives you instant access to thousands of private planes based in the EU and around the world, and all of the aircraft we use for flights are operated by FAR Part 135 or 121 (or foreign equivalent) air carriers.
Enjoy the comfort, convenience and peace of mind you get from working with an air charter broker you can trust, and we'll become your solution for luxury charter flights and business jet rentals in Brussels, Belgium.
Call us at +1 (888) 987-5387 for instant ballpark pricing and aircraft availability for your upcoming private flight.
Brussels
Airports for Private Jets
The city's main airport is Brussels Airport (IATA: BRU), located 12 km (7.5 miles) to the northeast. The airport is still referred to locally by its former names, Brussels National or Zaventem. Flights can also be arranged to/from Brussels-Charleroi (IATA: CRL), the second busiest airport in Belgium located 46 km (29 miles) south of Brussels.
(EBBR, BRU) Brussels Airport — Brussels, Belgium
(EBCI, CRL) Brussels South Airport — Charleroi, Belgium
(EBAW, ANR) Antwerp International Airport — Antwerp, Belgium
(EHSE) Breda International Airport — Hoeven, Netherlands
Brussels Charter Planes
Air Charter Advisors offers instant access to a global network of more than 10,000 charter planes, including aircraft based at airports in Brussels and throughout Western Europe. Our systems allow us to view all of the planes available for your private flight, including transient empty legs returning to London, Paris, Rome, and more.
Each plane we arrange is operated by FAR Part 135 or 121 (or foreign equivalent) air carriers, and we review third-party safety reports to ensure the plane and pilots meet our high safety standards.
Request a quote and we'll provide you with charter options based on your goals and budget, from cost-effective props that save time and money, to the most luxurious business jets available. Check out our Aircraft Gallery for specifications, photos, and hourly rates.
Brussels Jet Charter Services | Request a FREE Quote
For instant pricing and availability on Brussels jet charter services, call us at 1-888-987-5387. Our team specializes in arranging private flights around the world, and our charter brokers offer on-demand aviation services 24 hours a day no matter where you're located.