Private Flights to New Orleans, LA
Destinations > North America > Louisiana
Charter a private jet to New Orleans, a port city in Louisiana along the Mississippi River near the Gulf of Mexico. Nicknamed the "Big Easy" and home to Mardi Gras, the city is known for its carnivalesque atmosphere, vibrant music scene, and spicy cuisine to create a perfect blend of French, African and American culture.
Renting a private jet into either (KMSY, MSY) Louis Armstrong New Orleans International Airport or (KNEW, NEW) Lakefront Airport is the most comfortable, convenient and stylish way to get there, and our team at Air Charter Advisors offers the highest standards in executive and leisure travel.
Air Charter Advisors offers on-demand private jet charter service to/from New Orleans, and with access to thousands of private aircraft around the world, we're confident we can arrange the right aircraft for your trip, whether you're flying internationally or domestically.
New Orleans Air Charter Advisors | Private Jet Charter Brokers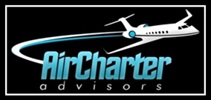 Our company is Wyvern-certified, and each of the aircraft we use for flights to New Orleans are operated by FAR Part 135 (or foreign equivalent) air carriers. Our list of clients has included everyone from C-level executives and Hollywood celebrities to personal assistants and affluent travelers from around the globe.
Enjoy the peace of mind you get from working with a jet charter broker you can trust, and let Air Charter Advisors be your local and global aviation solution for luxury air travel, aircraft acquisition and private jet management.
From booking your charter flight and creating its flight itinerary to arranging in-flight catering, luxury ground transportation or any other requests you may have – consider New Orleans Jet Charter your one-stop shop for all things private aviation in Louisiana.
Call or request a quote for your charter flight to New Orleans, Louisiana. Our team is available by phone and email 24/7 to help you with all of your private aviation needs.
---
 Airports for Private Charter Flights to New Orleans
There are four airports located within 30 miles of New Orleans available for your private jet charter, and each airports features a private terminal and runways capable of accommodating private jet traffic around the clock. Lakefront is the preferred arrival choice for business jets and luxury flights to the area, bypassing the heavy traffic at Louis Armstrong Intl; options in Slidell and Reserve are approximately 45-60 minutes driving time.
 (KMSY, MSY) Louis Armstrong New Orleans International Airport – New Orleans, Louisiana
Runway: 10,104 Feet | FBO: Atlantic Aviation – Signature Flight Support MSY
(KNEW, NEW) Lakefront Airport – New Orleans, Louisiana
Runway: 6,879 Feet | FBO: Flightline First – Signature Flight Support NEW
(KASD, ASD) Slidell Airport – Slidell, Louisiana
Runway: 5,002 feet | FBO: Slidell Municipal Airport
(KAPS, APS) Port of South Louisiana Executive Regional Airport – Reserve, Louisiana
Runway: 5,151 feet | FBO: Executive Regional Airport Services
Click here for more information on private jet airports in New Orleans.
---
Related Destinations
---
Visit NOLA | Private Jet to New Orleans
Destinations > North America > Louisiana
Charter a private flight to New Orleans, the Louisiana city known as "The Big Easy", often abbreviated to NOLA, and sometimes pronounced as "N'awlins". No matter how you say or spell it, the nostalgic, colonial beauty of the city simply can't be understated, and you can book a private flight to enjoy all of it today.
Southern history and Cajun culture are packed tightly into every burgundy brick of every building, inducing a surreal and dreamlike feeling in visitors. Architectural diversity ensures that your initial sense of awe persists throughout your visit, and the smells of southern comfort food wafting in the breeze turn each passing restaurant into a temptation.
Ride the old fashioned street-cars anywhere in the city, get a bit lost wandering off of Bourbon Street, or go for a run in Audubon Park; whatever you do, private jet travelers are sure to enjoy this iconic southern city.
New Orleans Jet Charter representatives are available 24/7 to take care of you when it's most important. Our safety standards are of the highest in the industry, and our private jet charter brokers can arrange your flight the way you like it. From private flights with in-flight catering to luxury ground transportation and helicopter lifts, Air Charter Advisors can arrange all of it to make your trip as smooth and enjoyable as possible.
Attractions and Culture
Things to do in New Orleans
The most culturally diverse and festive city on the Gulf Coast, there are several different languages and regional dialects found there, and all are direct links to Louisiana's rich history.
Colonized by the French, ceded to the Spanish, and finally sold to the United States, it's no wonder that NOLA is the most unique American city.
The most popular destination is definitely the French Quarter. It's super touristy, but there are vendors in the streets selling Hurricanes (a delicious and strong alcoholic beverage) for $3 dollars a pop, so it's still worth a visit. The whole district has a 1920's feel to it; jazz music in the streets, parades for any reason you can think of, and effervescent party-goers enjoying the sites (and the booze).
After you've sated your nightlife appetite, the rest of The Big Easy awaits you. The whole area is gorgeous enough to get off the street-car at a random stop and just start walking, and you'll have a great time.
Whether you go for the Cajun cuisine, the antebellum architecture, or the jazz and the bars, private jet travelers will find The Big Easy to be just as great as everyone says. If you're still planning your itinerary, check out our list of the most popular attractions after your private charter flight.
The National WWII Museum
945 Magazine Street
(504) 528-1944
http://www.nationalww2museum.org/
Jackson Square
615 Pere Antoine Alley
(800) 800-0550
http://www.experienceneworleans.com/jackson-square.html
St. Louis Cathedral
615 Pere Antoine Alley
(504) 525-9585
http://www.stlouiscathedral.org/
Frenchmen Street
If you're in the mood for some delicious Cajun cuisine and live jazz music, Frenchmen Street is the place to be.
http://www.neworleanscvb.com/things-to-do/nightlife/frenchmen-street/
Garden District
2727 Prytania Street
(504) 981-7670
http://www.neworleanscvb.com/visit/neighborhoods/garden-district/
French Quarter
Canal St to Esplanade Ave, Mississippi River to N Rampart St
(504) 473-1057
http://www.neworleansonline.com/neworleans/fq/
NOLA City Park
1 Palm Drive
(504) 482-4888
http://neworleanscitypark.com/
Audubon Park
6500 Magazine St.
(504) 581-4629
http://audubonnatureinstitute.org/
Metairie Cemetery
5100 Pontchartrain Blvd.
(504) 486-6331
https://en.wikipedia.org/wiki/Metairie_Cemetery
Executive Charter Flights
Business Jet Rentals in New Orleans, Louisiana
New Orleans is home to one of the largest and busiest ports in the world, and is a major hub in the Gulf Coast's maritime industries. Business jets traveling between New Orleans often carry oil & gas executives, but the city's strong, diverse economy and vibrant cultural draws business travelers from a variety of industries.
Louisiana is home to many major pipelines, and the state ranks 5th in oil production and eighth in reserves in the United States. A significant portion of the nation's oil refining and petrochemical production takes place in the region, and New Orleans serves as the corporate home for petroleum and natural gas production, both onshore and offshore.
All of this industry has made the Port of New Orleans the 5th largest in the United States by volume, and 12th overall in terms of total value.
Many major energy companies have operations in the city and its suburbs, including Royal Dutch Shell, Eni and Chevron. Entergy, a nuclear powerplant operator and power utility, is the city's lone Fortune 500 company.
Several shipbuilding, shipping and logistics firms are also based in metropolitan New Orleans or maintain a large presence around the city, and Folgers operates the largest coffee-roasting plant in the world here.
Despite all of this oil money flowing through the city, New Orleans' tourist and convention industry accounts for $5.5 billion, or roughly 40 percent of the city's tax revenues. Heading to a convention in New Orleans? Our team can arrange large cabin airliners for group of 20 to 200 people!
---
Private Aircraft for Charter Flights to New Orleans, LA
ACA has access to the following Wyvern-certified aircraft for your private flight. All of the aircraft we utilize for charter service are operated by FAR Part 135 or 121 (or foreign equivalent) air carriers, using only veteran pilots in the private jet you're renting.
Our New Orleans Jet Charter brokers will provide you with a variety of aircraft options based on the goals and budget of your trip, allowing you to charter a cost-effective aircraft, or the most luxurious, stylish corporate jet on the market. Check out our Aircraft Gallery for more details on all of the aircraft available for your trip.
If you don't see your preferred aircraft listed below, speak to one of our brokers and they will locate one for you.
Piston | Turbo Props
Beech Baron 58
Cessna 340
Cessna Conquest II
Cessna Grand Caravan
Cessna Stationair
Cirrus SR-22
King Air 90
King Air 100
King Air 200
King Air 250
King Air 300
King Air 350
Piaggio Avanti II
Pilatus PC-12
Piper Cheyenne
Piper Malibu
Piper Matrix
Piper Meridian
Piper Navajo Chieftain
Piper Seneca
View all Pistons and Turbo-Props
VLJ | Light Jets | Super Light
Beechjet 400 / 400A
Cessna Citation Bravo
Citation CJ
Citation CJ2 / CJ2+
Citation CJ3 / CJ3+
Citation CJ4 / CJ4+
Citation Encore
Citation M2
Citation Mustang
Citation Ultra
Eclipse 500
Hawker 400XP
Honda Jet
Lear 31 / 31A
Lear 35 / 35A
Lear 40 / 40XR
Lear 45 / 45XR (SLJ)
Nextant 400XT
Phenom 100
Phenom 300 (SLJ)
View all VLJ | Light Jets | Super Light
Mid-Size | Super-Mid Size Jets
Citation Excel / XLS
Citation Sovereign
Citation X (10)
Challenger 300 / 350
Falcon 50 / 50EX
Gulfstream G150 / G200 / G280
Hawker 700
Hawker 800 / 800A / 800XP / 850XPi
Hawker 900 / 900XP
Hawker 1000 / 4000
Lear 55
Lear 60 / 60XR
Legacy 500
View all Mid-Size and Super Mid-Size Jets 
Large | Heavy Jets
Challenger 601
Challenger 604 | 605
Challenger 850
Embraer Lineage 1000
Falcon 900 / LX
Falcon 2000 / EX / LX / LXS
Global 5000
Gulfstream G450
Gulfstream GIV / G4
Gulfstream GIV-SP / G4 SP
Lear 70 /75 
Legacy 600
Legacy 650
View all Heavy | Large Jets
Ultra-Long Range Jets
Falcon 5X
Falcon 7X
Falcon 8X
Global Express / XRS
Global 6000
Global 7000
Global 8000
Gulfstream GV / G5
Gulfstream G550
Gulfstream G600
Gulfstream G650 / ER
View all Long Range Jets
VIP Jumbo Jet Airliners
Airbus ACJ-318 Elite Corporate Jet
Airbus ACJ-319 VIP
Airbus ACJ-320 VIP
Airbus ACJ-321 VIP
Boeing Business Jet BBJ / BBJ2 / BBJ3
Boeing B-727 VIP
Boeing B-737 VIP
Boeing B-747 VIP
Boeing B-757 VIP
Boeing B-787 Dreamliner VIP
Bombardier CRJ-200
View all VIP Corporate Airliners
---
Additional Airports Nearby
The following airports are located within 50 miles of downtown New Orleans.
(65LA) Southern Seaplane Airport – Belle Chasse, Louisiana
Runway: 3,200 feet
(KGAO, GAO) South Lafourche Leonard Miller Jr. Airport – Galliano, LA
Runway: 6,500 feet
(KHDC, HDC) Hammond Northshore Regional Airport – Hammond, LA
Runway: 6,502 feet | FBO: Hammond Air Center – Top Gun Aviation
(KHUM, HUM) Houma-Terrebonne Airport – Houma, LA
Runway: 6,508 feet | FBO: Butler Aviation – Houma Jet Center – Hammonds Aircraft Maintenance
(KMJD, MJD) Picayune Municipal Airport – Picayuna, LA
Runway: 5,000 feet | FBO: Phillips Aviation
(KHSA, HSA) Stennis International Airport – Bay St. Louis, MS
Runway: 8,497 feet
(66Y) Diamondhead Airport – Diamondhead, MS
Runway: 3,800 feet
(KREG, REG) Louisiana Regional Airport – Gonzales, LA
Runway: 5,003 feet
---
Request a Quote | New Orleans Jet Charter
Request a Quote or give us a call at 1-888-987-5387 to speak with one of our New Orleans Private Jet Charter agents for your next luxury vacation, business trip, or special event.