Private Air Charter Service to Boise, Idaho
Charter a private flight with our Boise Air Charter team, your comprehensive source for private jet rentals and helicopter charters in Idaho. Hiring a private jet is the most comfortable, luxurious way to travel to the Gem State, and there are 4 airports nearby to accommodate private and general aviation.
Air Charter Advisors offers on-demand private air charter service to/from Boise, Idaho. Our team has access to thousands of private jets and turbo-props based throughout the country and around the world, allowing us to arrange the right aircraft for your trip at the right cost, whether you're flying for business or leisure, both internationally or domestically.
Our private aviation company is Wyvern-certified, maintaining some of the most stringent safety standards in the industry. All of the private aircraft we use for charter flights are operated by FAR Part 135 or 121 (or foreign equivalent) air carriers, and our transparent booking service will ensure you get exactly what you expect on flight day.
Give us a call or request a quote for your charter flight to Boise, Idaho. We're ready to assist with all of your private aviation needs, from booking your private jet and arranging gourmet in-flight catering to meeting any other requests you may have – consider our Boise Jet Charter service your one-stop shop for all things private aviation in the state of Idaho.
---
Airports for Private Charter Flights to Boise
Choose between any of the following airports when arranging your private charter flight to/from Boise, Idaho. The airports listed below are all within 20 miles of the city center. Regional and municipal airports sometimes offer savings compared to larger international hubs, while allowing clients to arrive closer to their destination and avoiding heavy ground/air traffic.
(KBOI, BOI) Boise Airport, Boise – Idaho
Longest Runway: 10,000 feet
Also known as Gowen Field | Boise Air Terminal
(KMAN, MAN) Nampa Municipal Airport, Nampa – Idaho
Longest Runway: 5,000 feet
Former identifier: S67
(KEUL, EUL) Caldwell Industrial Airport, Caldwell – Idaho
Longest Runway: 5,500 feet
(KS78, S78) Emmett Municipal Airport, Emmett – Idaho
Longest Runway: 3,307 feet
---
Executive Charter Flights to Boise, Idaho
Charter a private jet to Boise, capital city of the state of Idaho and the seat of Ada County.
Boise is a surprisingly popular destination for executive jet charters, steadily growing as one of the country's top mid-size cities; Inc.com rated it ninth on their list of hottest mid-size cities for entrepreneurs in 2007. Today, the city is home to the headquarters of major companies including Albertson's, Idaho Pacific Lumber Company, Idaho Timber, WinCo Foods and Clearwater Analytics.
Investments within the high-tech industry have become increasingly important, and companies such as Hewlett Packard and Microsoft have also set-up shop in Boise. And of course, as the capital city of Idaho, government charter flights are a common request as well.
Corporate Charter Flights
Many companies we arrange corporate jet charter service for already own a private aircraft, or even a fleet of corporate jets – they our team at Air Charter Advisors team when their aircraft experiences a mechanical issue on the ramp, when they need an aircraft with a longer flight range, or a corporate airliner for large executive teams and business retreats. We've even helped private aircraft owners and operators fulfill their aircraft and flight needs.
If your aircraft suffers a mechanical issue, or you need to arrange simultaneous trips for your executives, we can arrange supplemental lift to Boise in as little as 4 to 6 hours! Air Charter Advisors also offers unlimited free quotes with no obligations – fractional owners and jet card members can compare us to their plan before reserving flight hours!
---
Visit Boise
Private flyers to Idaho will find that its flagship city is much more than meets the eye.
Boise has been named the top city for careers by the New York Times, and made the top 10 in several other categories. From over 3,000 acres of snow covered trails to college sports and academia, this area has plenty to offer to private jet travelers. So whether you're a nature enthusiast or a sports fanatic, you'll have no shortage of diversions in this scenic city.
Attractions and Activities
From the iconic Balcony Club and the Liquid Lounge to the Morrison-Knudsen Nature Center and Baggley Park, private jet travelers will find plenty of diversions in Idaho.
Thousands of people head to Bogus Basin every winter to enjoy the fresh powder that this wide swath of snowy trail provides. Also on the menu are Bald Mountain, Brundage, and Cottonwood Butte ski resorts; each offers the full range of amenities expected at high class establishments.
If nature (or snow) isn't your thing, then rest assured as Boise has a prolific craft brew culture and bustling nightlife. One of the most popular bars in the city is the Press & Pony, a luxury location specializing in craft cocktails and gourmet entrees. Their knowledgeable bartenders love to mix impressive drinks, educate on the creation process, and instruct customers as to how they can best enjoy their creations.
If none of these options tickle your fancy, the Boise Zoo is one of the best in the country and has a ton of rare and exciting animals on display. Spanning species from every corner of the world, the exhibits run from African Servals and Cotton-Top Tamarins to Red Pandas and Giant Elephant Shrews (none of those are made up, we promise).
Sticking with the academic track, Boise Art Museum is an excellent choice for private jet travelers that want to see pieces by the biggest names in contemporary and modern art. There are tons of other attractions in Boise for our jet charter clientele to enjoy, ranging from nature to nightlife; our jet charter team has put together a list of the best attractions in the area.
Boise River Greenbelt
This incredibly popular park is a 25-mile stretch of scenic riverside trail that is perfect for running and biking.
208-608-7600
http://parks.cityofboise.org/greenbelt/
Old Idaho Penitentiary
2445 Old Penitentiary Road
208-334-2844
https://history.idaho.gov/old-idaho-penitentiary/
Idaho State Capitol Building
Capital Boulevard, 8th Street
+1 208 332 1012
http://www.capitolcommission.idaho.gov/
World Center For Birds of Prey
5668 West Flying Hawk Lane
208-362-8687
http://www.peregrinefund.org/
Kathryn Albertson Park
1001 N Americana Boulevard
(208) 608-7600
http://parks.cityofboise.org/kathryn-albertson-park/
Idaho Anne Frank Human Rights Memorial
777 South 8th Street
(208) 345-0304
http://wassmuthcenter.org/
Idaho Botanical Garden
Historic District
+1 208 343 8649
http://idahobotanicalgarden.org/
Zoo Boise
355 North Julia Davis Drive
208-384-4125
http://zooboise.org/
Luxury Hotels
Idaho isn't generally considered a top tourist destination, but it's quickly putting itself on the map.
Consistently topping lists of most attractive places to live, the whole area is benefiting from a large bump in tourism. Benefits like new hotels, restaurants, and bars are the most noticeable. Of the new hotels, there are a few that stand above the rest.
Take, for example, the classically luxurious and fashionably appointed Hotel 43. Offering a full range of lavish amenities and impeccable service, Hotel 43 is one of the city's most popular hotels. Private charter flights are perfect for anyone staying at Hotel 43 because of its incredibly convenient airport shuttle and limo service.
For a less common and somewhat quirky lodging option, head to The Modern Hotel. This boutique hotel was intelligently designed to suit business professionals and tourists alike. Have a delicious brunch with custom made cocktails and Bloody Mary's, or converse with other guests in the full service lounge.
Whether your preference is classic luxury or modern design, Boise will have a hotel that adequately accommodates you. For private jet travelers that want to know even more hotel options, read on for our list.
Luxury Hotels
Hotel 43
981 Grove Street
(208) 342-4622
http://www.hotel43.com/
The Grove Hotel
245 S. Capitol Blvd.
(208) 333-8000
http://www.grovehotelboise.com/
The Modern Hotel
1314 West Grove Street
208-424-8244
http://themodernhotel.com/
Boise Guest House
614 N 5th St
(208) 761-6798
http://www.boiseguesthouse.com/
Upscale Business Hotels
Holiday Inn BOI Airport
2970 Elder St
(208) 344-7444
http://www.ihg.com/holidayinn/boise/
Hampton Inn BOI Airport
3270 S Shoshone St
(208) 331-5600
http://hilton.com/hampton-inn-boise-airport
Oxford Suites
1426 S. Entertainment Avenue
(208) 789-2590
http://www.oxfordsuitesboise.com/
Five-Star Resorts
The resorts listed below are all located outside of Boise. If you're planning on staying at one of the following resorts, we can arrange for luxury ground transportation, or a private helicopter charter to bring you there.
Tamarack Resort & Golf Course
311 Village Dr, Tamarack, ID 83615
(208) 325-1000
http://tamarackidaho.com/
Triple Creek Ranch, A Montana Hideaway
5551 W Fork Rd, Darby, MT 59829
(406) 821-4600
http://www.triplecreekranch.com/
Four Seasons Resort Jackson Hole
7680 Granite Rd, Teton Village, WY 83025
(307) 732-5000
http://www.fourseasons.com/jacksonhole/
The Coeur d'Alene Resort
115 S 2nd St, Coeur d'Alene, ID 83814
(208) 209-5031
http://www.cdaresort.com/
Teton Springs Lodge & Spa
10 Warm Creek Ln, Victor, ID 83455
(208) 787-7888
https://tetonspringslodge.com/
---
Local Airports for Boise Private Flights
Air Charter Advisors utilizes the following airports to fly clients privately to/from Boise, Idaho and neighboring areas.
(KBOI, BOI) Boise Airport | Gowen Field, Boise – Idaho

Longest Runway: 10,000 feet

(KMAN, MAN) Nampa Municipal Airport, Nampa – Idaho

Longest Runway: 5,000 feet

(KEUL, EUL) Caldwell Industrial Airport, Caldwell – Idaho

Longest Runway: 5,500 feet
Additional Local Airports
(KS78, S78) Emmett Municipal Airport – Emmett, Idaho
Longest Runway: 3,307 feet
Located: 17 miles northwest
(KS75, S75) Payette Municipal Airport – Payette, Idaho
Longest Runway: 3,000 feet
Located: 38 miles northwest
(KONO, ONO) Ontario Municipal Airport, Ontario – Oregon
Longest Runway: 5,011 feet
Located: 38 miles northwest
(KU76, U76) Mountain Home Municipal Airport – Mountain Home, Idaho
Longest Runway: 5,000 feet
Located: 39 miles southeast
(KS87, S87) Weiser Municipal Airport – Weiser, Idaho
Longest Runway: 4,000 feet
Located: 45 miles northwest
---
Private Jet Rentals | Hourly Charter Rates | ACA Boise
The following are examples of hourly rates for private jet, turbo-prop and helicopter rentals in Boise Idaho.
Average Hourly Rates*
Pistons
$1,000 – $1,800/hour
Turbo-props
$1,200 – $2,000/hour
Very Light Jets (VLJ)
$2,000 – $2,500/hour
Light Jets
$2,200 – $2,800/hour
Midsize Jets
$2,750 – $3,500/hour
Super Midsize Jets
$3,800 – $4,800/hour
Heavy Jets
$5,500 – $8,500/hour
Long Range Jets
$6,000 – $12,000/hour
VIP Airliners
$9,000 – $12,000/hr
Helicopters
$1,000 – $6,000/hour
* Hourly charter rates vary depending on aircraft make, model and year, as well as amenities, routing and scheduling/availability. 
---
Aircraft for Charter Flights to Boise, Idaho
Air Charter Advisors utilizes the following private aircraft to arrange private jet charter service to/from Boise, Idaho, and all of the charter flights we arrange are operated by FAR Part 135 or 121 (or foreign equivalent) Wyvern-certified air carriers. There are private jets based in the area, and transient jets may become available for empty leg charter flights.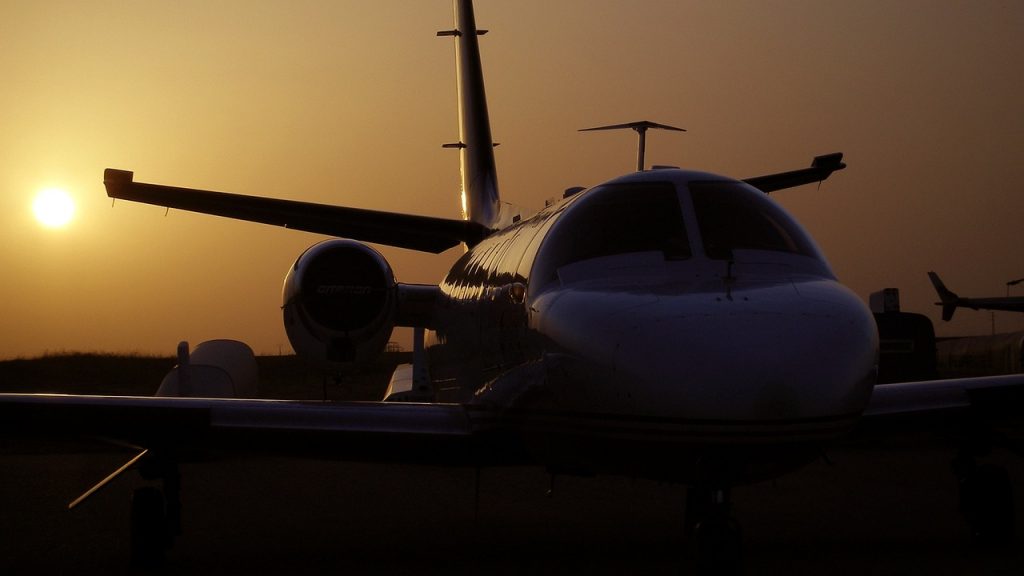 Check out our Aircraft Gallery for more details on all of the planes available for your private flight, and if you don't see your preferred aircraft type listed below, speak to one of our brokers and they will locate one for you.
Pistons | Turbo-Props
Cessna Caravan 208
Cessna Conquest
Cessna Stationair
King Air 90
King Air 100
King Air 200
King Air B200
King Air 300
King Air 350
Pilatus PC-12
Piper Cheyenne
Piper Meridian
Piper Navajo
Piper Seneca
View our list of Pistons and Turbo-Props
VLJ | Light Jets
Cessna Citation Mustang (VLJ)
Honda Jet (VLJ)
Phenom 100 (VLJ)
Eclipse 500 (VLJ)
Beechjet 400
Cessna Citation CJ2
Cessna Citation CJ3
Citation Ultra
Citation Encore
Falcon 10
Hawker 400 XP
Lear 31
Lear 35
Lear 40
View our list of VLJ and Light Jets
Mid-Sized Jets
Citation X
Citation Excel
Hawker 800A
Hawker 800 XP
Hawker 900 XP
Hawker 1000
Hawker 4000
Gulfstream 100
Gulfstream 150
Gulfstream 200
Learjet 45
Learjet 55
Learjet 60
View our list of Mid-Size and Super Mid-Size Jets 
Heavy Jets
Gulfstream V | G550
Gulfstream V
Gulfstream IV | G4
Global 5000
Global Express
Challenger SE
Challenger 600 series
Challenger 605
Challenger 300
Falcon 50
Falcon 900
Falcon 2000
Embraer Legacy
View our list of Heavy Jets and VIP airliners
---
Request a Boise Jet Charter Quote
Request a Quote or give us a call at 1-888-987-5387 to speak with one of our Boise Private Jet Charter agents for your next luxury vacation, business trip, or special event.
Air Charter Advisors believes in providing private flyers with a one-on-one consultative service experience that exceeds every expectation. We know that your time, privacy and most of all, safety, are extremely important, and our representatives are available for you by phone and email 24 hours a day, 7 days a week.
When using our private aviation service, you can expect quick response times and an easy, hassle-free booking process. Our private jet charter representatives can arrange everything from multi-leg private flights within-flight catering to luxury ground transportation and private helicopter lifts.